Rosemont Media CEO Keith Humes to Speak at ASPS 2014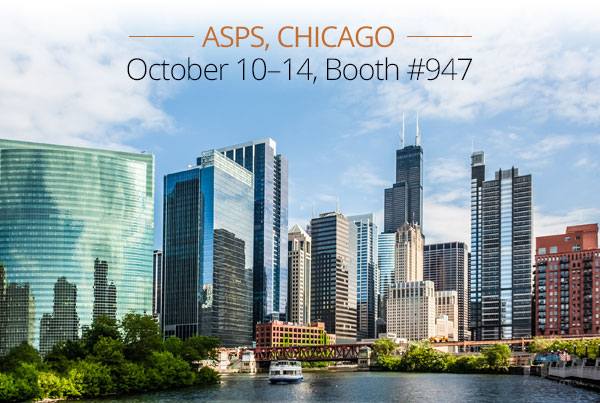 Rosemont Media is pleased to announce that in addition to occupying exhibit booth 947 at the 2014 American Society of Plastic Surgeons (ASPS) meeting, our CEO Keith Humes will be participating in an Internet Marketing panel discussion for the fifth consecutive year! Officially known as "Plastic Surgery The Meeting," the upcoming ASPS conference will be held at McCormick Place West in Chicago, IL from Friday, October 10th to Tuesday, October 14th.
Keith's panel discussion – titled, "Internet Marketing: Getting the Most Out of Your Website" – is scheduled to take place from 7:00 am to 9:00 am on Tuesday, October 14th. During the session, he and two other panelists will cover a multitude of topics spanning from website design and content marketing, to search engine optimization and social media marketing – all of which can be used to enhance your practice's reputation and exposure within your online marketplace.
Also heading northwest to join Keith in representing our plastic surgery website design and marketing team in the Windy City will be Director of Medical Consulting Brian Lyle and Medical Consultant Brandon Borenstein. During the following trade show hours, all three RM representatives will set up shop in booth 947 to showcase the expansive range of plastic surgery web marketing services offered by Rosemont Media:
Saturday, October 11th from 9:30 am – 4:30 pm
Sunday, October 12th from 9:00 am – 4:30 pm
Monday, October 13th from 9:00 am – 3:00 pm
In addition to his ASPS lecture, Keith has also been invited to speak at the nearby Association of Plastic Surgery Assistants (APSA)'s 40th Annual Educational Seminar. Taking place from October 10th – 13th at Hyatt Regency Chicago, the meeting will once again be conducted jointly with the American Society for Plastic Surgery Administrators (ASPSA). Keith's presentation is scheduled from 9:15 am to 11:15 am on Saturday, October 11th of the event, and his topics of discussion will include Web trends, social media, and a variety of other online marketing keys to success.
If you are attending "Plastic Surgery The Meeting" and would like to learn how you can improve your Internet marketing strategy, we encourage you to visit our exhibit booth during trade show hours and also grab a seat at Keith's panel session on the final day of the ASPS event. Our knowledgeable consultants will be delighted to answer any questions you may have as well as showcase several examples of the websites we've customized – and currently maintain – for our plastic surgery clients. Additionally, if you plan to attend the APSA/ASPSA joint meeting, be sure not to miss Keith's presentation during which you'll learn valuable tools for maintaining a strong online presence for your plastic surgery practice.
For more information about where you can find us at the upcoming ASPS meeting, or if you would like to learn more about Keith's two lectures, please don't hesitate to contact Rosemont Media today.