Should Doctors Use Social Media?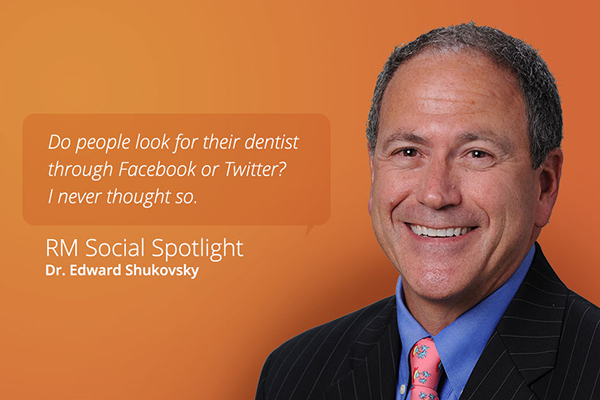 Dr. Edward Shukovsky, one of our dental clients, used to be hesitant about the idea of social media marketing. Today, he is happy to be working with Rosemont Media to create customized social media posts that help him stay connected with his patients. So what changed his mind? The power of social media.
Perhaps you're feeling the same way Dr. Shukovsky was, and you find yourself asking, "Is it really necessary for a dental or medical practice to have a social media presence?" You might think patients don't bother with social media when it comes to selecting a doctor or dentist. However, recent studies have found that social media actually plays a huge role in how patients conduct their research.
Now maybe you're asking yourself, "Why would I hire someone else to help me manage my social media accounts when I could just do it myself?" The truth is, most healthcare practitioners (and their office administrators) don't have the time (or experience) necessary to create a successful social media marketing plan. Through our expertise in digital marketing, Rosemont Media helps people like Dr. Shukovsky create a strategic plan to get the word out about his practice, interact with patients, and extend his online reach.
Still not sure if it's right for you? Take a look at what Dr. Shukovsky has to say about why he jumped on board with social media.
Once you're ready to join the social media revolution, contact us to see how we can create a personalized social media plan for your practice, helping you to communicate with a wider audience and improve your online presence.