The Cost of SEO: Part II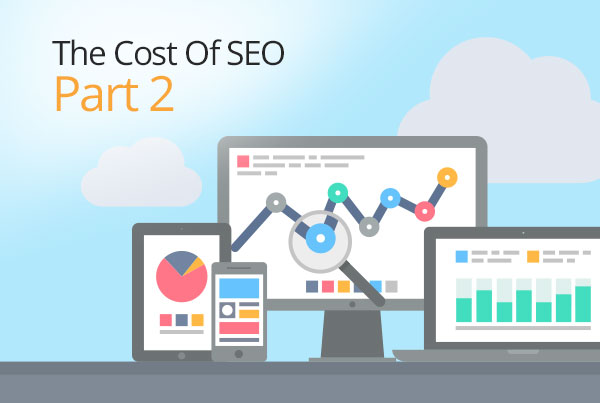 In our last blog post, we revealed how the competitiveness of your geographical marketplace can impact the price you pay for medical or dental SEO. Below, we'll explore how SEO expenses further correlate with the size and service offerings of various online marketing firms. To get caught up, make sure to check out The Cost of SEO: Part I.
Size and Services
The size of an online marketing company typically defines the type and level of services you can expect to receive for your SEO needs (which, inevitably, also affects the price you'll pay for said services). A smaller marketing firm – generally consisting of less than about 50 or so employees – will likely be a bit more expensive to employ than its larger counterpart. Why? When all is said and done, everything boils down to the degree of customization and attention the smaller firm is able to provide its clients.
Small online marketing firms tend to limit the number of clients they take on, thus enabling them to offer a more individualized, ongoing approach to search engine optimization. This approach includes custom website designs, consistent content updates (including new content additions), frequent audits of SEO performance, and a variety of other services – all uniquely centered around the specific goals and competitiveness of their client's marketplace.
In contrast, larger marketing firms typically offer generic, template-style SEO strategies designed to fit the needs of several different customers for whom they work. While many of these larger companies do provide some of the aforementioned services, due to their larger client bases, seldom do they match the level of hands-on, personalized attention sustained by smaller firms.
Conclusion
In this day and age, successful SEO requires consistent care and maintenance. Although the cost to employ a smaller SEO company may be a bit higher, the ongoing, individualized service and attention is unmatched, and the results speak for themselves.
You likely don't have the time to stay in tune with all the latest SEO news and regulations while still maintaining a successful practice, but the good news is, we do. For information about our pricing, or any of the custom SEO services we offer to help improve your search engine rankings, please feel free to contact Rosemont Media today.