What Should My AdWords Budget Be?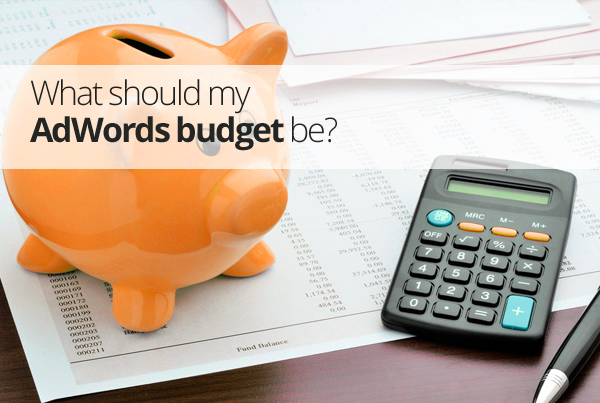 You've read about how you can advertise on AdWords, and how it can help you appear on the front page of Google search results and have decided it's time to run your first ads. One of the most important guidelines when starting your campaign is to set a budget that is right for your practice but also allows you exposure at the top AdWords placements.
Quality Score and Other Factors Will Affect Budget
Budgets depend on the cost of the keywords you are buying and their traffic, the more clicks, the more you will spend. Google determines the cost of keywords using a measurement called Quality Score. Quality Score looks at the relevancy of the ad copy, keywords, and landing page of the ads to set the price of keywords. Higher Quality Score corresponds with better ad placement and lower keyword prices.
Price is also affected by competition, larger metro markets will cost more to buy keywords, so keep in mind where your practice is. The more keywords you buy also increases the budget so it is wise to start with one procedure then expand as your budget allows.
Think of your starting budget as test that will change over time once you get to know your market for your keywords. We generally recommend practices start with a monthly AdWords budget of $250-$500 focused on one procedure (with a few keywords). Again, cost will vary depending on the market, Quality Score, and the size of your campaign. After starting your AdWords, you or your AdWords manager should be continually reviewing the progress of your new campaign, optimizing keywords and eventually expanding your campaign as appropriate for your budget.
How Does AdWords Bill?
Another question asked about AdWords is how the billing works. AdWords billing operates on postpay, meaning you aren't charged you until you have earned clicks. Google automatically bills the owner of the AdWords account when the balance reaches a predetermined amount or after 30 days, whichever happens first. We recommend using a company credit card for your form of payment. Google also keeps a transaction history of your AdWords account if you need it for reference.
Feel free to reach out to us if you have any questions about getting started with AdWords!