RM to Attend ASPS Breast Surgery & Body Contouring Symposium 2017 in San Diego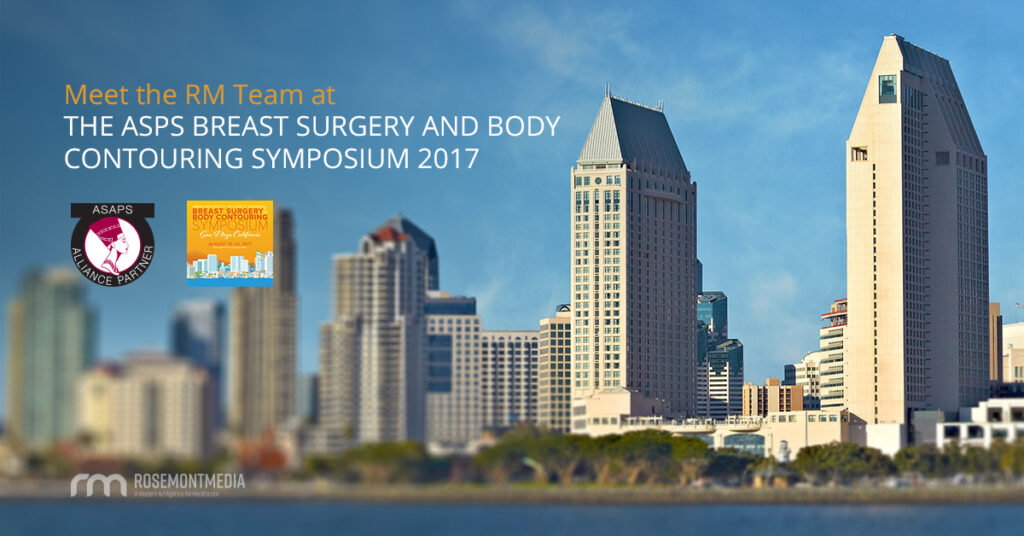 We are proud to announce we will be exhibiting at the 2017 Breast Surgery & Body Contouring Symposium! The meeting takes place August 10-12 at the Manchester Grand Hyatt in San Diego. Rosemont Media's CEO, Keith Humes, as well as Senior Medical Consultant Brandon Borenstein, will be available to answer questions about plastic surgery marketing and SEO. Additionally, they will be showcasing a variety of innovative tools for the aesthetic healthcare practice, including some of the customized website designs we have created for our clients.
Hosted by the American Society of Plastic Surgeons (ASPS), the meeting enables attendees to discover advances in technology and learn new techniques for breast surgery and body contouring procedures. Offering a more intimate setting than many other plastic surgery conferences, the Breast Surgery & Body Contouring Symposium provides plastic surgeons and other aesthetic healthcare professionals with more personalized instructional courses. Attendees will also have an opportunity to gain additional insight through general session programming, which includes panel discussions with experts and individual presentations.
To discover Internet marketing services designed to complement the aesthetic healthcare practice, those in attendance can visit Rosemont Media during exhibit hours. You can find RM at the symposium on the following dates and times:
Thursday, August 10th from 9:30am to 5:00pm
Friday, August 11th from 9:30am to 5:30pm
Saturday, August 12th from 10:15am to 2:15pm
For more information about the services we offer, please feel free to contact us to speak to one of our experienced consultants. We look forward to seeing you there!