RM to Co-Host Cocktails for a Cause at ASAPS 2016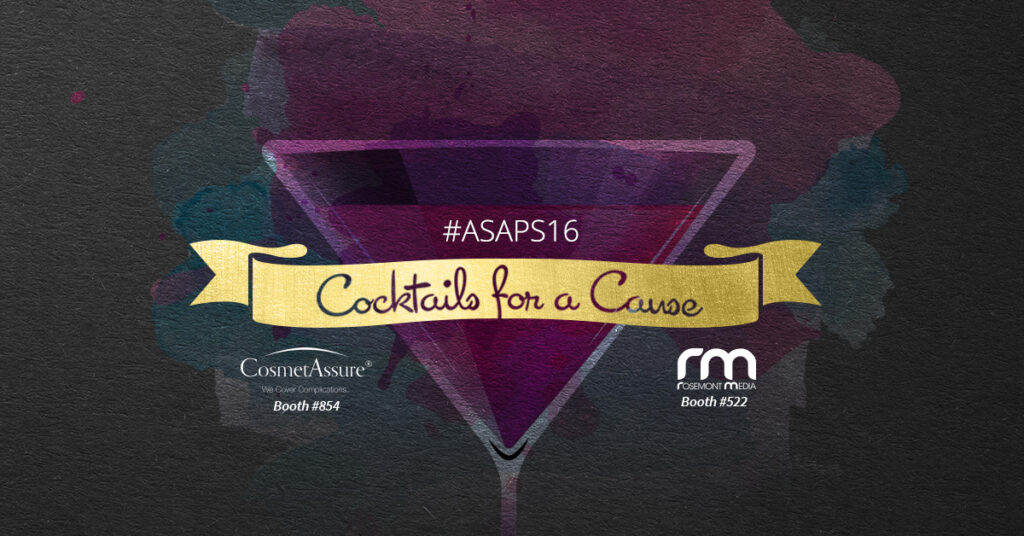 Rosemont Media is pleased to announce that we will be co-hosting a cocktail hour at The Aesthetic Meeting 2016 in Las Vegas! We're joining forces with fellow ASAPS Alliance Partner, CosmetAssure®, an insurance provider for complications from elective cosmetic surgery.
The event will be held on the evening of Tuesday, April 5th, from 6:30 – 7:30 p.m. at the Border Grill Mandalay Bay. It will feature light bites, drinks, and conversation among ASAPS' member surgeons and their staff – all for a good cause. In fact, for every surgeon who attends the cocktail hour, Rosemont Media and CosmetAssure® have each pledged to make donations to The Aesthetic Surgery Education and Research Foundation (ASERF).
We look forward to seeing old and new friends alike and hope you'll stop by to relax with fellow professionals who are committed to the betterment of aesthetic plastic surgery.
If you have any questions regarding the happy hour, or if you wish to learn about the Internet marketing services Rosemont Media can provide for your plastic surgery practice, please don't hesitate to contact us. Stay tuned for our next blog post to learn more about our involvement in The Aesthetic Meeting 2016.