Rosemont Media to Attend 36th Annual ASAPS Conference in Australia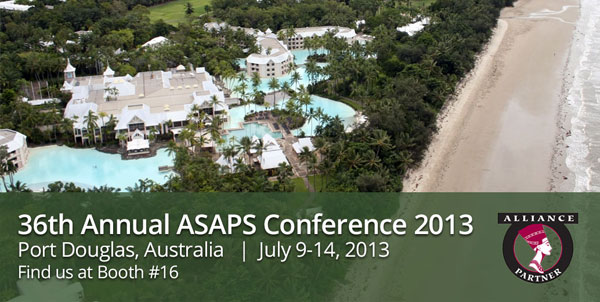 The Australasian Society of Aesthetic Plastic Surgery (ASAPS) is hosting the 36th Annual ASAPS Conference from July 9-14, 2013. For the second year in a row, digital marketing agency Rosemont Media is exhibiting. The conference will be held at the Port Douglas Sheraton Mirage. Rosemont Media's Australian consultant, Kimberly Barwise, can be found at booth #16.
Rosemont Media CEO Keith Humes is looking forward to the opportunity to be represented at ASAPS again: "We have always had a great relationship with ASAPS and we believe the focus on member education creates leaders in the aesthetic surgery field."
This year, the conference's content will center on facial rejuvenation through surgical and non-surgical techniques alike. The meeting will feature lectures from keynote speakers as well as social events designed to showcase the beauty of Port Douglas.
While attending the conference to further their knowledge about the latest developments in aesthetic surgery, ASAPS members can also embrace the opportunity to find the best representation for their practices. "As patients increasingly turn to the Internet to research their potential doctors, having a top-of-the-line website is crucial to building and maintaining a practice," Humes says. "Search engine marketing for surgeons is very competitive, but Rosemont Media provides the tools to bring patients into surgeons' practices."
If you are attending the meeting, stop by booth #16 to meet Kim. She will be happy to answer your practice marketing questions and showcase our responsive websites.