Rosemont Media to Attend Obesity Week 2013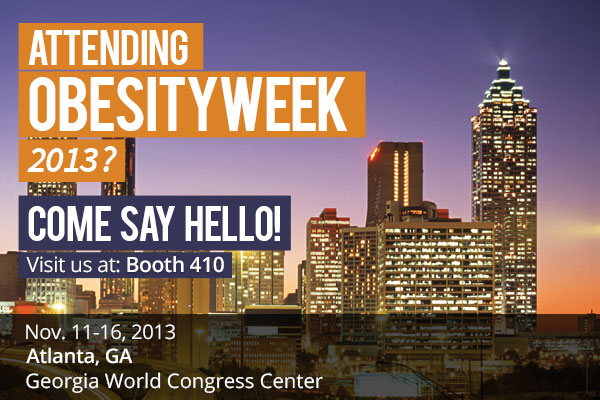 Digital marketing agency Rosemont Media is exhibiting at Obesity Week, held by The Obesity Society (TOS) and American Society for Metabolic and Bariatric Surgery (ASMBS) . The conference will be held from November 11-16 at the Georgia World Congress Center in Atlanta Georgia. This is the first year the two organizations have combined their annual meetings and bring a total of 60 years experience in the study of obesity and obesity management to the conference. By exhibiting at Obesity Week, Rosemont Media is going to be fostering its relationships with leading surgeons in the obesity management field and helping create online marketing strategies for their practices.
Rosemont Media CEO Keith Humes is looking forward to taking part in this event, "We have exhibited at ASMBS annual meetings before and we are excited to see what TOS and AMBS create at Obesity Week this year." Both organizations will be holding their own meetings in addition to a few jointly sponsored symposia and social events. Humes says he is returning to this event for the quality of attendees, "Every year we have an opportunity to connect with leading minds in obesity management and help bring their practices the market presence they deserve." He explains that through marketing education and strategy implementation, Rosemont Media is able to support weight loss surgeons and specialists, effectively improving their exposure within their target market.
Rosemont Media client representatives will be at Booth #410 for the duration of the event to answer any internet marketing questions attendees have. Attendees are also encouraged to visit the booth to learn more about Rosemont Media's responsive website designs and see how the innovative websites can enhance their business.