Topic Ideas for Social Media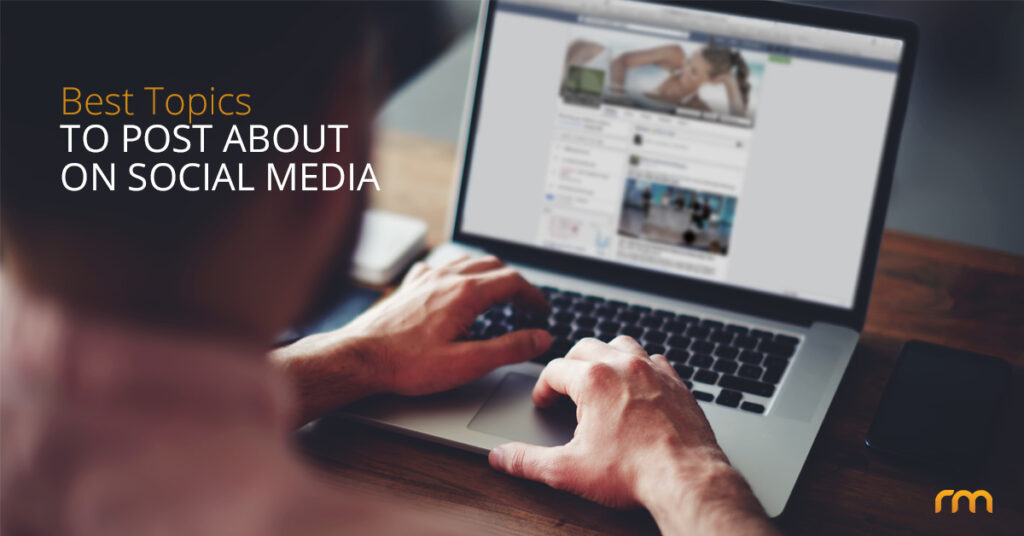 What's the social topic for today? With everything that goes on at a busy practice, it's not uncommon to come up empty from time to time as you're brainstorming ideas for which to engage people on social media. Establishing a consistent back-and-forth with the public and developing new and interesting conversations comes with its own amount of pressure – especially if you're simply drawing a blank on a particular day. With that in mind, please allow the team at Rosemont Media to offer a few bits of advice that can help you come up with creative, informative, engaging, and fun topics for the times when you've got an attack of writer's block.
Here is something important to remember if you're stuck: website marketing is different from social media marketing. For both medical and dental practices, the main website should be geared toward educating visitors about procedures, the doctor's experience, and what individuals can expect from the services being offered. However, keep in mind that your social media presence can present another side to your practice. You can dial down the "doctor talk" and provide educational, yet fun, discussions. You don't even really need to always keep topics related to medical or dental issues!
Jayson DeMers of Forbes magazine once listed several good topic ideas for social media. Here are just a few of the noteworthy items on his expansive list that might be helpful to you:
Ask questions and solicit feedback about treatments or products you offer, or even about a new cultural trend that may be related to services that you are thinking of providing. This can be a good way to start a conversation by actively gauging opinions.

Post links to a previous blog entry on your main website. Perhaps a new study has come out that relates to a topic you've already covered on your site. Or, maybe you'd like to draw more attention to an old subject, keeping it fresh in viewers' minds.

Offer your expert insight into a particular subject.

Have new statistics or research studies come out? Data that is relevant to your services (such as ASAPS annual statistics) can often be very popular and attention-getting among people considering certain procedures.

Talk about a recent article, magazine, book, or television show you feel your viewers might appreciate.

Initiate "Life of the Practice" posts. Give a shout-out to an employee's birthday or anniversary; call attention to milestones achieved by the practice itself. If happy patients or vendors have sent gifts or flowers to the practice, ask their permission to acknowledge those items on your social media account.  

Share work and life balance tips.

Post something random about your life. What did you do last weekend? Did you recently dine at a new or favorite restaurant? Do you have any hobbies you might like to talk about? Again, social media is an area where you can be a bit less formal than your main website.

Initiate a "Wayback Wednesday" sort of post. Share pictures of a previous logo, or yourself when you were first starting out. Nostalgia is often warm and engaging.

Take a look at recent memes or comics that you think viewers might find fun, cute, or funny (nothing offensive, of course!). Laughter can be a terrific way to get people interested and talking.

Share a favorite quote or some words of wisdom.

Write a general "Thank You" post for your patients and viewers from time to time. If you're feeling thankful, talk about it!
If you're having trouble coming up with ideas to engage viewers on your social media accounts, just remember that potential topics are plentiful, and maybe this list can help you along a bit. Also, Rosemont Media can help with navigating the ins-and-outs of social media marketing for practices in the medical and dental fields. Please contact us today if you would like more information on our website and social media packages. We will be happy to answer your questions!