When Should I Consider an Identity Refresh?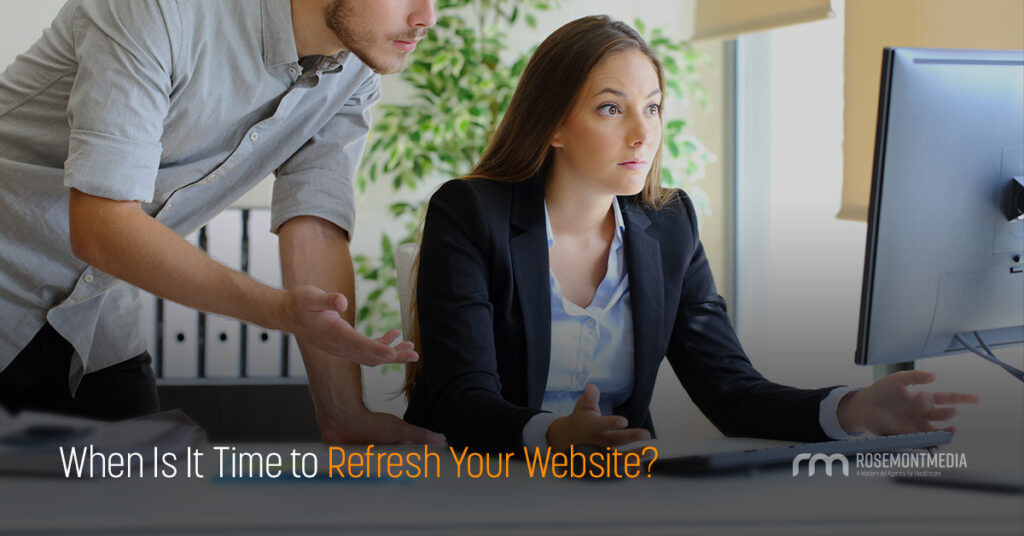 You know your services are one-of-a-kind, but do your patients? While exemplary patient care and first-rate results are the foremost authority in distinguishing your dental or medical practice from others, the power your personal brand yields in communicating your unique quality of expertise should not be underestimated. An effective and enticing brand identity can make a lasting impression on current and prospective patients while establishing a sense of trust by legitimizing your practice.
As trends and tastes change constantly, people can easily tell when a logo or website seems outdated. You don't want people to wonder whether they've traveled back in time when they think of your practice—a very likely possibility if your services are represented by an antiquated aesthetic. If your brand or logo no longer reflects the life and soul of your practice, refreshing your identity can communicate the vital message that you are capable of embracing growth and changing trends without uttering a single word.
Unlike a complete rebranding, an identity refresh simply acknowledges the importance of remaining relevant to your patient base while keeping the overall message and character of your practice intact. So when is the right time to reinvigorate your brand? The following factors can help you glean an idea of when a makeover may be opportune:
Whether or not your brand identity is true to your practice. Do the colors, fonts, and graphics used to distinguish your practice still accurately embody the soul of your expertise? If your brand feels distant or irrelevant, this should be an impetus for renovating the symbols which identity you.
The age of your current logo or website. A good general rule of thumb is that most branding and website designs have a shelf-life of five to seven years before they feel dated. A brand that feels behind the times can hinder your ability to be perceived as an advanced practice with cutting-edge technologies, potentially driving prospective patients into the hands of a healthcare provider that seems more equipped to embrace innovation. You want your services to resonate and connect with individuals, and a brand identity that feels obsolete can be disenchanting, especially to younger generations.
You want to communicate a message that is not conveyed with your existing brand. Are you aiming to shift the focus of your identity and want this evolution to be mirrored in your brand? Revamping the designs associated with your practice can be an effective way to illustrate an expansion/transformation of services, a shift in the internal culture of your practice, or other development that is not currently reflected by your identity.
You want to reach a different demographic. An identity refresh can be a highly effective means of engaging with younger patients, appealing to a more upscale patient base, or otherwise resonating with a demographic that is not currently responding to your marketing efforts.
Visual communication is a compelling tool that can foster incalculable growth of your patient base. The ability to more effectively reach your patients can be as simple as adjusting text-width and updating a font, or as elaborate as a complete logo redesign. If you think it may be time for a brand refresh, the team of creative experts at Rosemont Media can help you formulate a unique strategy to modernize your identity and ultimately grow your practice. Contact us today to learn more about our state-of-the-art digital marketing services.