Industry Jargon Explained: Specialty Site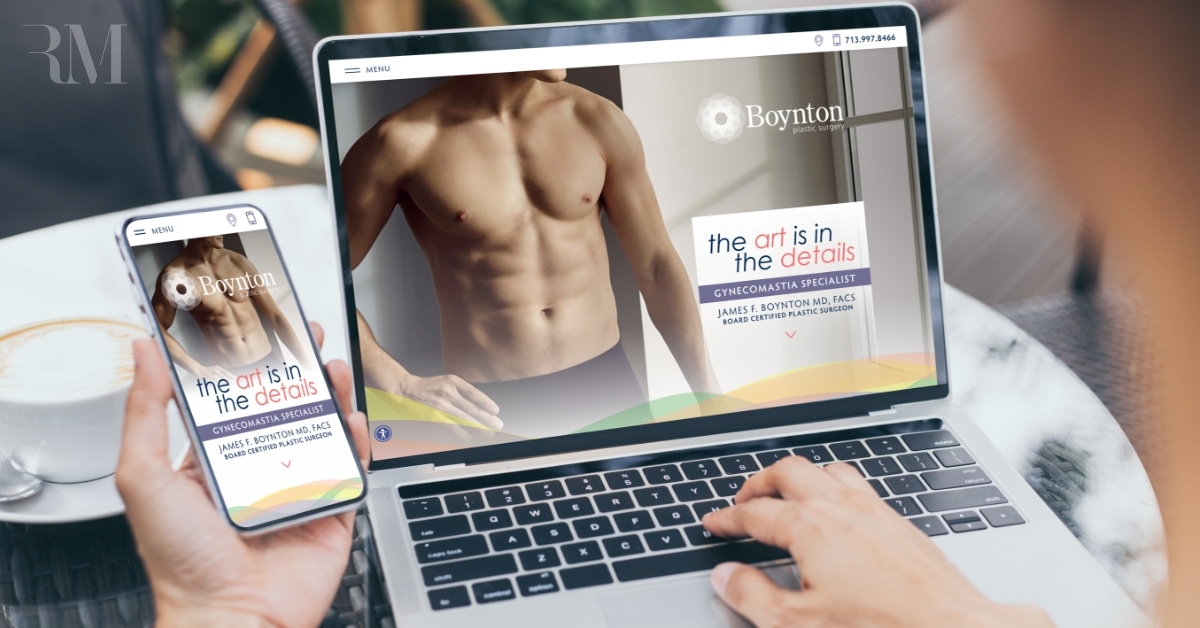 Is there a particular procedure or specialty at your practice for which you would like to add an extra dose of promotion? If so, a Specialty Site may be the best way to do it. There are a lot of different monikers for what the team here at Rosemont Media calls "Specialty Sites" – the terms "microsites" and "independent campaigns" have also been used to describe them. In essence, Specialty Sites are powerful adjuncts to your main website. They are full websites that typically focus heavily on one specific area of your practice that you would like to draw more attention to. In some ways, Specialty Sites are kind of like spin-offs of a popular television series – they take one element of the original show and create another version focusing exclusively on that.
Why Would I Need a Specialty Site?
If you have a comprehensive website that covers a number of topics in detail, you may be wondering why you would need a Specialty Site. The fact is, it can make a world of difference on a number of levels, particularly if you are trying to make your practice stand out for its excellence in a specific area. Some common examples of Specialty Sites for plastic surgeons include ones devoted to rhinoplasty, breast surgery (and even subtopics such as breast augmentation or breast reduction), medspa services, and facial rejuvenation. Among dentists, topics such as porcelain dental veneers, Invisalign®, or dental implants can be good ideas for Specialty Sites.
What Are the Benefits of a Specialty Site?
In addition to better conversion of leads and a more focused approach to certain aspects of your practice, here are just a few of the benefits that creating your own "spin-off" Specialty Site can bring:
A Specialty Site can help you position yourself as a specialist and expert, or simply as a doctor who has extensive experience with a particular procedure.
Search Engine Optimization – A Specialty Site has its own independent URL; it's completely separate from your main website. You can significantly enhance the value of medical SEO or dental SEO for the procedure or field you are describing in a Specialty Site. It offers you more pages and more subtopics to devote to the primary topic, which means more variations of SEO terms for the search engines to choose from.
A Specialty Site can capitalize on the popularity of a specific procedure, offering viewers more detailed information and calling out extra attention to its availability at your practice.
Design and Content Benefits of a Microsite
A microsite not only provides SEO and marketing benefits, but the targeted nature of a Specialty Site also offers notable advantages when it comes to design, content, and the overall user experience. When working with larger websites, the homepage can easily become congested with attention-grabbing pop-ups and headlines designed to take you further into the site. While these features are useful, an overcrowded homepage can feel claustrophobic. Since microsites only focus on a single treatment/product/procedure, this gives way to the possibility of a sleeker, more focused site design that doesn't bombard visitors with links the second they land on the page.
Furthermore, Specialty Sites can create content opportunities that may not be available on a main website featuring a wide variety of topics. Your content marketing efforts can be more closely focused on the topic at hand, allowing room for nuance in the information provided. This makes it easier for potential patients during the research process because the robust, fleshed out content they're looking for is readily available. Microsites can truly stand out by incorporating a combination of frequently-asked questions, videos, infographics, and other forms of multimedia content. All of these factors contribute to an excellent user experience, which often translates to more new patient consultations in response.
Building a New Brand with a Microsite
As mentioned above, a Specialty Site (or "microsite") can be one of the most beneficial things you can do to announce to your community that a certain procedure is a strong focus at your practice. For example: if breast augmentation or dental implant procedures are areas for which you have a specific focus or expertise, a microsite can help you position yourself as one of the go-to practices in your area for those treatments. This can help you build out an additional brand for your services, while simultaneously providing viewers with more detailed education on those specific procedures. Plus, you can reference your main site from the microsite and vice-versa, literally linking them together so that it's easy for the viewer to see what else your practice has to offer.
Enhancing and Expanding Your Current Brand 
While a Specialty Site can help you build a new brand for your practice, it can also enhance your current brand in several ways. By focusing on a popular procedure (or set of procedures) or other aspects of services for which you would particularly like to promote, a Specialty Site can expand the potential for more web traffic, higher SEO rankings in search engines, conversion of high-quality leads, and opportunities for getting your message to the public. A microsite can remain consistent with the overall narrative tone and messaging style you have already established as part of your brand, building upon that brand identity and amplifying it by creating a new niche for your online marketing efforts. All of this can work together to further convey an image to the public that your practice stands out from others in the area. 
What Does a Specialty Site Look Like?
Here are some examples of specialty sites created by Rosemont Media:
Breast Implants – www.richmondbreastimplants.com
Medical Spa – https://www.shinemedspasc.com/
Gynecomastia – https://www.boyntongynecomastia.com/
Labiaplasty – www.saratogalabiaplasty.com
Dental Implants – https://www.dental-implants-new-jersey.com
Sleep Apnea – www.sleepbetterct.com
Contact Rosemont Media
Would you like to learn more about Specialty Sites? Contact us today to speak with one of our experienced consultants and explore the possibilities!
Editor's note: The original version of this post was published on August 2, 2016.