Marlborough Dentists Launch Responsive Website for Enhanced Online Experience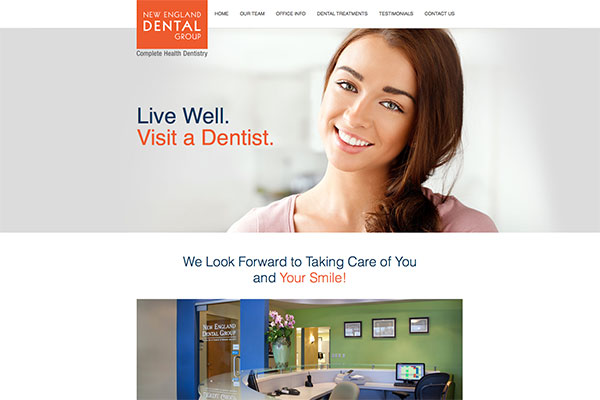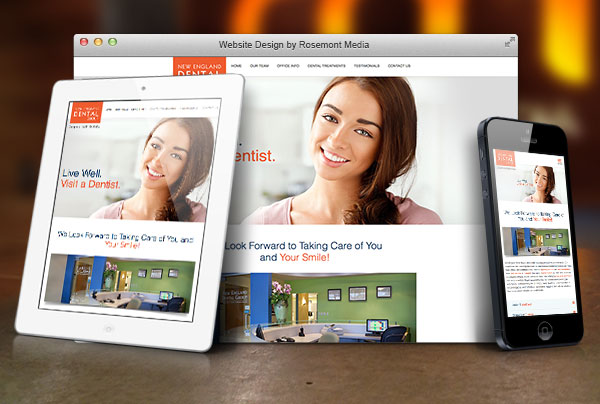 The dentists at New England Dental Group provide a look inside what their new responsive website can do to improve patients' online viewing experience.
Marlborough, MA – Continuing their mission of providing state-of-the-art dental solutions, the cosmetic dentists at New England Dental Group have upgraded their practice website to a new responsive design. With the advanced capabilities of the redesign, patients can look forward to an enhanced viewing experience as they research various dental treatments like porcelain veneers, teeth whitening, and more. The combination of a new layout and adjustable format allows New England Dental Group to provide a more user-friendly, convenient online resource for its patients.
With the many devices that are able to access the Internet today, there is an increasingly important need to have a website that displays appropriately on a variety of screen sizes. Making a website responsive, for instance, is one way to accomplish this. Having implemented this feature, New England Dental Group can share their comprehensive source of information via an automatically adjustable template. This means their website reformats to fit the viewer's screen dimensions, whether it be a tablet, personal computer, or smartphone.
In addition to equipping their website with new responsive capabilities, New England Dental Group has also enhanced the aesthetics of their site's internal pages. With an organized drop-down menu for easy navigation and an attractive new layout, the dentists believe their patients can have a more pleasant viewing experience, easily finding the information for which they are looking.
New England Dental Group collaborated with dental website design firm Rosemont Media to develop the new practice website. With its recent launch, the dental team hopes current and prospective patients will find the information they need with more ease and have an overall improved online experience.
About New England Dental Group
New England Dental Group is composed of Margarita Panajoti, DMD; Ghazwan Ghazi, DMD, MS; Minna Kim, DMD; Elina Fooks, DMD; and Melissa Knudsen, DMD. The practice is also staffed by a team of knowledgeable dental hygienists, assistants, patient coordinators, and managers. Patients of the Marlborough and Southborough area can choose from a variety of dental treatments offered at New England Dental Group, including cosmetic, restorative, and general dentistry options. The dentists at New England Dental Group are available for interview upon request.
For more information about New England Dental Group, please visit newenglanddentalgroup.com and facebook.com/NewEnglandDentalGroup.
>