AACD 2023 Webinar: The Future of Dental SEO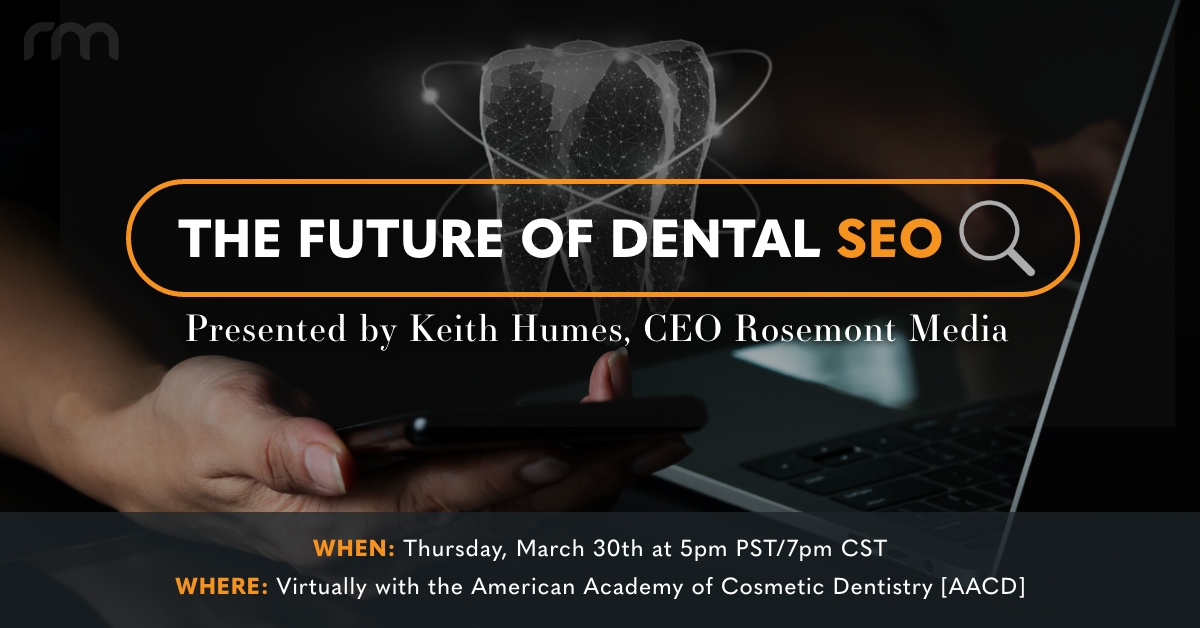 Presented by Keith Humes, CEO Rosemont Media
Webinar Date: Thursday, March 30th at 5pm PST/7pm CST
Where: Virtually with the American Academy of Cosmetic Dentistry (AACD)
Join RM CEO Keith Humes for a thought-provoking webinar on the future of SEO in the field of dentistry. As search engines continue to evolve, it is important for dental professionals to stay up to date on the latest trends and best practices for optimizing their websites for maximum visibility.
During this webinar, 24-year search veteran and Rosemont Media CEO Keith Humes will share his insights on the current state of dental SEO, emerging trends, and best practices for future-proofing your strategy. Whether you're a seasoned pro or new to the world of dental SEO, this webinar is an excellent opportunity to learn, network, and stay ahead of the curve.
Learning Objectives:
To understand the current state of dental SEO and emerging trends
To learn best practices for future-proofing a dental SEO strategy
To understand the impact of artificial intelligence, voice search, and video on dental SEO
To gain insights into key metrics for measuring success in dental SEO
We can all agree that having a strong online presence is crucial for the success of any dental practice. We hope you'll join us to learn more!