Cosmetic Dentist in Aiken Unveils New Website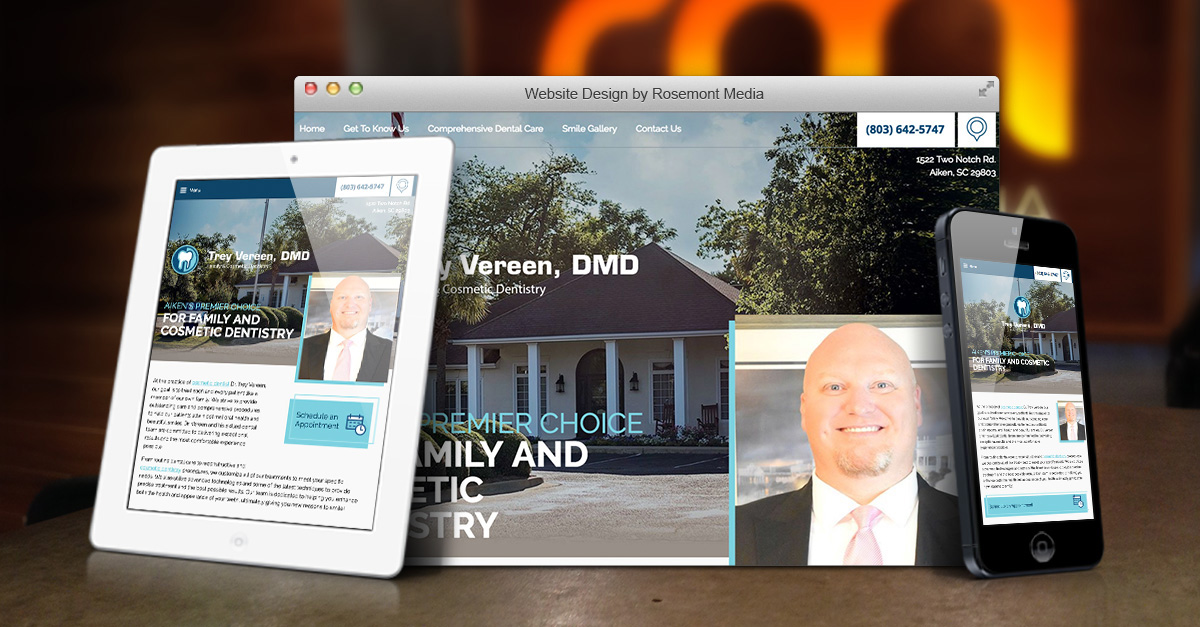 Dr. Trey Vereen is launching a new, responsive website to serve as a new resource for patients looking for advanced cosmetic, reconstructive, and family dentistry options.
Aiken, SC – Dr. Trey Vereen, a family and cosmetic dentist in Aiken, is announcing the launch of a new website for a new technological era. The comprehensive website is designed to provide individuals searching for state-of-the-art dental care options with an in-depth virtual window into his practice, including information that covers a range of treatments and procedures to improve oral health and function while enhancing the appearance of the teeth and gums.
Dr. Vereen's new site has been created using a responsive website design, which makes it capable of being viewed in full across multiple media platforms – including smartphones, laptops, tablets, and desktop computers – without sacrificing ease-of-navigation or depth of content. In addition to a detailed biography of South Carolina native Trey Vereen, DMD, the website includes dental care before-and-after photos featuring patients who have been treated at the practice, as well as detailed descriptions of family dentistry options and procedures such as porcelain veneers, teeth whitening, and dental implants. The site also includes information on sedation dentistry techniques, treatment for sleep apnea and TMJ Disorder, and an updated blog that will cover topics and tips on the latest dental care procedures and how individuals can maintain optimal oral health.
Developed in collaboration with Rosemont Media, a dental website design firm based in San Diego, Dr. Vereen's new website is designed to give viewers an educational and pleasantly informative experience as they research the options available to them. Dr. Vereen hopes this advanced tool can provide a thorough introduction to his practice and help individuals considering their dental care options understand what specific treatments can accomplish, as well as the commitment to exemplary care embodied by the practice.
About Trey Vereen, DMD
Raised in North Myrtle Beach, Dr. Trey Vereen is a graduate of The Citadel, The Military College of South Carolina. Dr. Vereen served as an officer with the U.S. Air Force and spent eight years on Active Duty, completing two tours in Iraq and Afghanistan. He later earned his doctorate degree from The Medical University of South Carolina at the College of Dental Medicine. Dr. Vereen is a member of the American Academy of Cosmetic Dentistry, the Academy of General Dentistry, the American Dental Association, and the South Carolina Dental Association. Dr. Vereen is available for interview upon request.
For more information about Dr. Vereen and his practice, visit drvereendental.com or
facebook.com/TreyVereenDMD.
Contact:
Trey Vereen, DMD
Family & Cosmetic Dentistry
1522 Two Notch Rd. SE
Aiken, SC 29803
(803) 642-5747
Rosemont Media
(858) 200-0044
www.rosemontmedia.com