Cosmetic Dentistry Practice in Austin Launches New Website to Improve Patients' Online Experience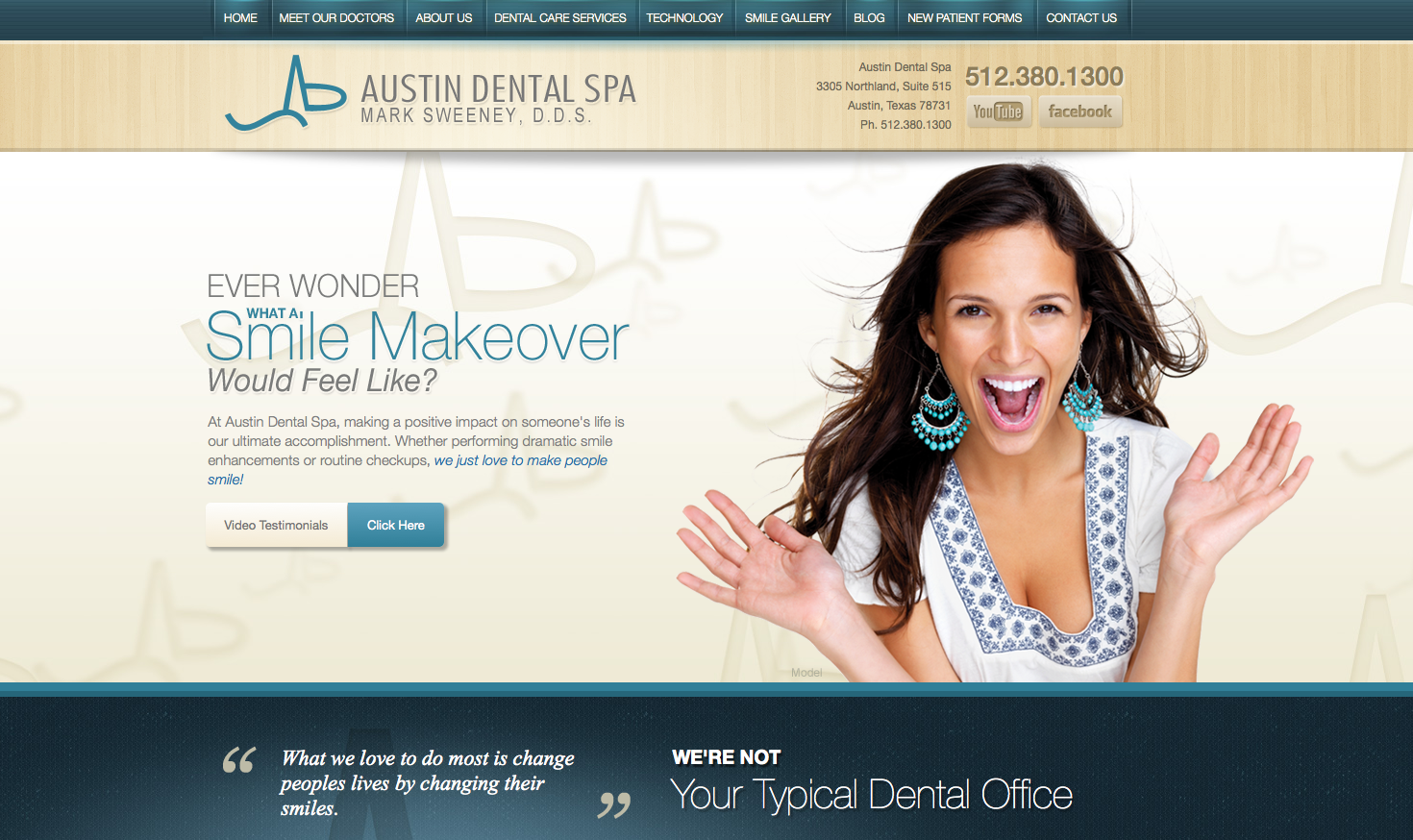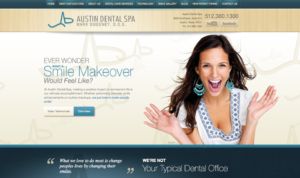 Austin Dental Spa's new responsive website helps their patients stay informed and connected wherever they are.
Austin, TX — Dr. Mark Sweeney, a renowned cosmetic dentist in Austin, recently announced the launch of a new responsive website for his practice, Austin Dental Spa. The new site utilizes responsive technology, which means that Dr. Sweeney's current and potential patients will be able to view the website clearly, no matter what size screen they are viewing it on. The website automatically adjusts its layout to maintain a clean and organized experience on smartphones, tablets, and computers. According to Dr. Sweeney, an update to their website was needed so his patients could get necessary information quickly and easily from any location. "Our patients love using smartphones and tablets, so we wanted to give them a website that would be simple to use on their mobile devices," he says.
The website features several videos that serve as educational and informational tools for people considering treatment from Austin Dental Spa. There is also an introductory video on the main page, featuring feedback from several of Dr. Sweeney's current patients. The site highlights a wealth of useful information, such as:
Technology and equipment used in the office
Details of procedures offered
New patient forms
Virtual tour of the office
Smile gallery, featuring photos of patients who have had a smile makeover involving procedures such as teeth whitening or porcelain dental veneers.
Dr. Sweeney also says that he and his staff at Austin Dental Spa enjoy staying in touch with their patients. In order to stay connected, patients can find links to the Austin cosmetic dentistry practice's Facebook page and YouTube channel on the new website. For added convenience, the design of the website has also been optimized to allow one-touch calling for patients viewing the site on their smartphone.
In order to create the new and improved design for his practice's website, Dr. Sweeney chose to collaborate with San Diego-based dental website design firm, Rosemont Media. "I wanted to make it easy for my patients to learn more about the procedures and technology offered here. When patients know what to expect, they can overcome fears they may have had, and be able to get a healthy, beautiful smile."
About Mark Sweeney, DDS
Dr. Mark Sweeney has been providing cosmetic dentistry procedures to his patients since 1979. Since then, he has become a leader in the industry, nationally recognized for his mastery of smile makeovers. He is a member of many prestigious organizations, including the American Dental Association, American Academy of Cosmetic Dentistry, Academy of General Dentistry, and the Texas Dental Association. He is also the founding member of the Texas Academy of Cosmetic Dentistry. Dr. Sweeney is available for interview upon request.