Rosemont Media CEO Keith Humes to Discuss Dental Social Media Marketing in Upcoming AACD Summer Bootcamp Course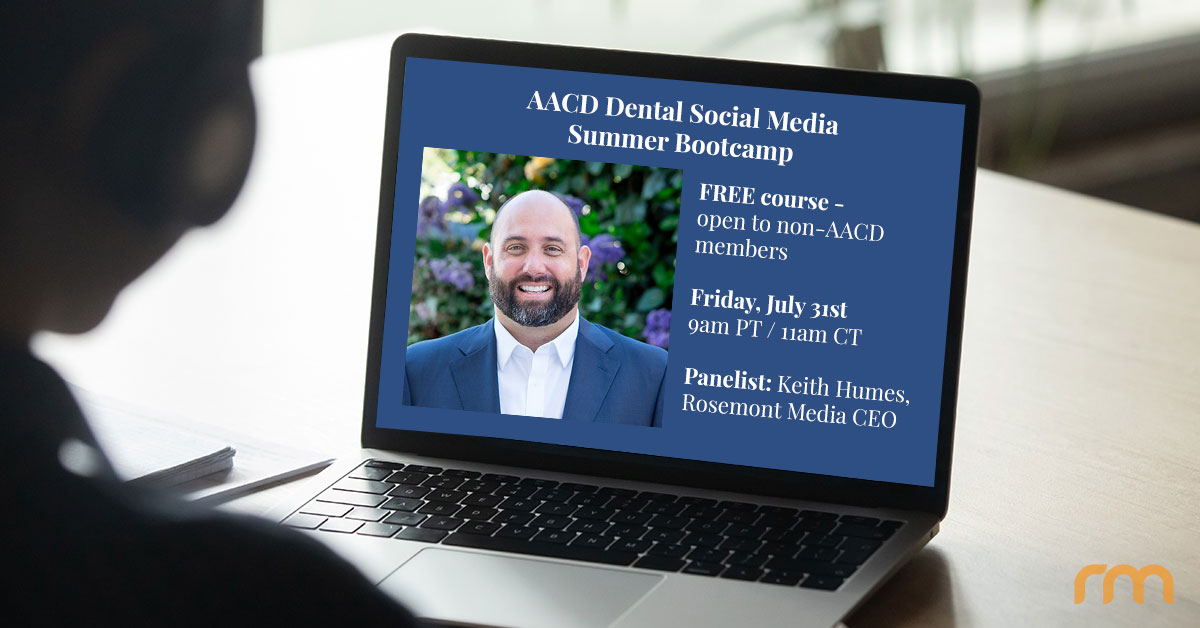 On Friday, July 31st, 2020 at 9am PDT (11am CDT), Rosemont Media CEO Keith Humes, along with other healthcare marketing professionals, will be a panelist for AACD's Dental Social Media Summer Bootcamp. The course is free for all attendees, and is open to anyone, including non-AACD members.
During the course, Keith Humes and the other panelists will provide key information to help dental professionals improve their social media marketing strategies. Prior to the bootcamp, attendees may submit questions or comments to let the panelists know what they'd like to learn about, ultimately helping to guide the discussion.
Click Here to Register for AACD's Dental Social Media Summer Bootcamp
Attendees can expect to learn about how to track and measure their social media marketing efforts, including engagement, conversions, and more. Additionally, the panelists plan to discuss how to set goals with your content, how to budget for social media, and how influencers can be beneficial for your practice.
This course is sure to be helpful for any dental professional who is seeking to step up their social media marketing game plan. Don't forget to register today to reserve your spot in this informational bootcamp!