Tampa Plastic Surgeon Unveils Comprehensive New Website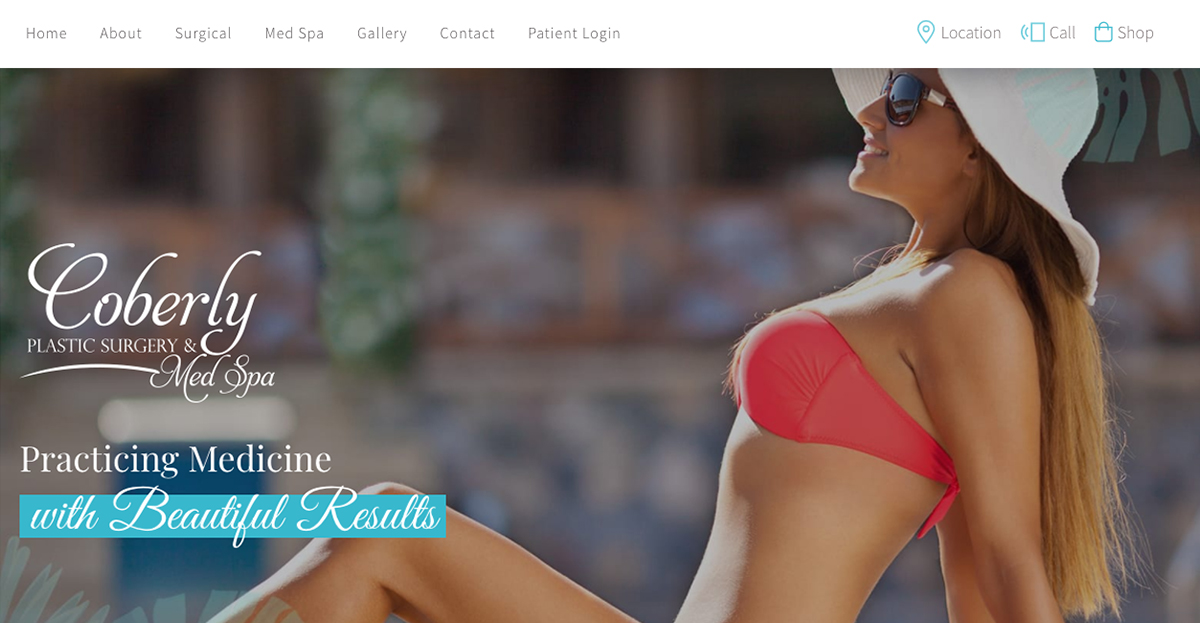 Dr. Dana Coberly of Coberly Plastic Surgery & Med Spa in Tampa is unveiling a new website offering comprehensive information about her practice and the array of state-of-the-art surgical and non-surgical treatment options for aesthetic enhancement that are available.
Tampa, FL – Dr. Dana M. Coberly, a board-certified plastic surgeon in Tampa, is opening the virtual doors on a brand new website devoted to educating readers about a variety of surgical and non-surgical cosmetic enhancement procedures. As the Director of Coberly Plastic Surgery & Med Spa, Dr. Coberly says the new website offers both women and men a comprehensive resource to help them obtain detailed information about specific treatments designed to enhance and rejuvenate the face, body, and skin.
Dr. Coberly's new website has been built with a special design tool known as responsive website design, which allows it to be easily accessed and viewed in full on a range of digital platforms, including desktop computers, laptops, and mobile devices such as tablets and smartphones. The site's design scheme is reflective of the oceanside vistas and coastal color palette that's so recognizable in the Tampa Bay area, offering viewers a sweeping look at the services the practice provides. In addition to a detailed biography of Dr. Coberly, an extensive before-and-after image gallery, and many other informational tools, the new website includes numerous pages devoted to thorough explanations of treatments such as breast augmentation, tummy tuck surgery, facial rejuvenation options, and other surgical treatments. The site also offers descriptions of the many non-surgical procedures available through the medical spa component of the practice, including laser skin resurfacing, cosmetic injectables, CoolSculpting®, and medical-grade skin care products.
In collaboration with San Diego-based medical website design firm Rosemont Media, Dr. Coberly created the new website with an eye toward providing viewers who are considering aesthetic enhancement with an informative and inviting introduction to her practice while simultaneously serving as an in-depth resource on many of the most popular treatment options available today. Overall, Dr. Coberly hopes the new site will help readers gain insight into what they can expect from certain procedures, as well as a fuller understanding of how care from an experienced plastic surgeon can ultimately meet their expectations.
About Dana Coberly, MD
Dr. Dana Coberly is certified by the American Board of Plastic Surgery and is a member of the American Society of Plastic Surgeons and the American Society of Aesthetic Plastic Surgery. She also previously served as the President of the Tampa Bay Society of Plastic and Reconstructive Surgeons. Dr. Coberly earned her medical degree from the University of Iowa and completed her general surgery residency at the University of South Florida, followed by her plastic surgery residency at the University of Texas Southwestern Medical Center. Dr. Coberly is available for interview upon request.
For more information about Dr. Dana Coberly and her plastic surgery practice, please visit drcoberly.com or facebook.com/CoberlyPlasticSurgery.
Contact:
Coberly Plastic Surgery & Med Spa
508 S Habana Avenue
Suite #180
Tampa, FL 33609
(813) 448-6550
Rosemont Media
(858) 200-0044
www.rosemontmedia.com