Email Marketing: Relevancy Rules the Realm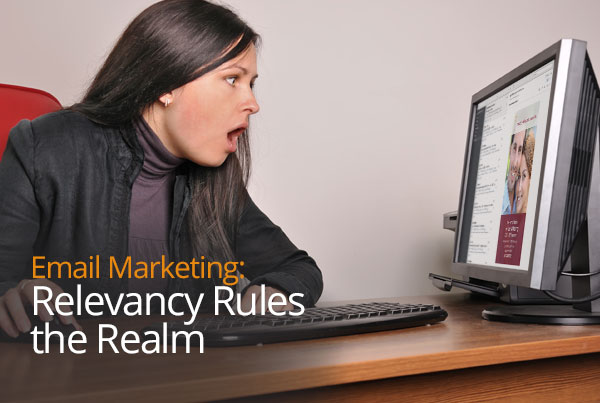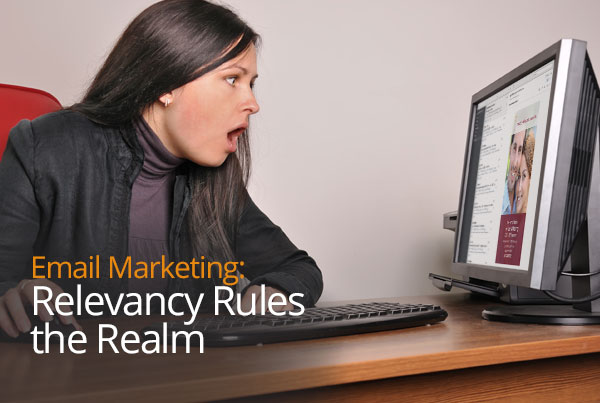 When executed properly, email marketing is one of the most effective methods your practice can use to connect and build relationships with both current and prospective patients. The key, however, is executing properly.
Picture this: Just last week you visited the dentist for a routine cleaning during which you opted to tack on a teeth whitening treatment to help mask the effects of your coffee addiction. Now, normally this would all be well and good, and you'd carry on happily with your life (and newly-brilliant smile); however, when you woke this morning – a week later, mind you – you checked your email, and there at the top of your inbox sat a promotion from your dentist with the subject line, "Free Teeth Whitening with Routine Dental Cleaning Through End of Month."
Suddenly, you're not flashing those pearly whites anymore. In fact, you're pretty upset. First of all, you literally just received both of these dental services, so this promotion has no pertinence to your needs. Second of all, you just paid an additional cost for the very treatment now included complimentary with something you won't need for another six months or so.
In this example, you've been the victim of unpersonalized, unsegmented email marketing – a mistake that could ultimately cost the offender brand loyalty. And that's not even the worst case scenario. What if you had just undergone facelift surgery and then received an email regarding how a facelift surgery can help you achieve your cosmetic goals? What if you had just had your vision corrected with LASIK surgery and then received an email highlighting PRK as an alternative to LASIK?
The point we're making is that none of these emails are relevant to you, or in the case of your practice, relevant to your patients. Just as it is key to effective editorial planning, relevancy is critical to your email marketing campaigns. Patients who continuously receive email blasts that don't pertain to them will begin to ignore and even discard everything with your practice's name on it. Depending on the extremity of irrelevancy, they may even become "put off" by your attempts to connect, which can lead to negative actions like unsubscribing from your email list, or worse yet, looking for another practice with which they can develop a more intimate relationship.
So, instead of blanketing all your patients with the same email hoping to capture the attention of a few, try a more personalized approach by targeting your audience through segmentation. For example, send an email promoting complementary treatments to patients who have just received a procedure that can be enhanced by said treatments. Or, try sending a friendly, personalized reminder to patients whose treatment needs to be repeated in order to maintain optimal results. This type of segmentation has proven to lead to higher open rates for your emails, and in turn, a greater ROI.
Let Us Help
If you need some ideas, let us help. We're more than happy to collaborate with you and brainstorm effective ways to better target individual segments within your patient-base. After all, it's what we do.
To learn more about email marketing, or to get an email campaign up and running for your practice, please don't hesitate to contact us today.