Rosemont Media Celebrates Its 11th Anniversary!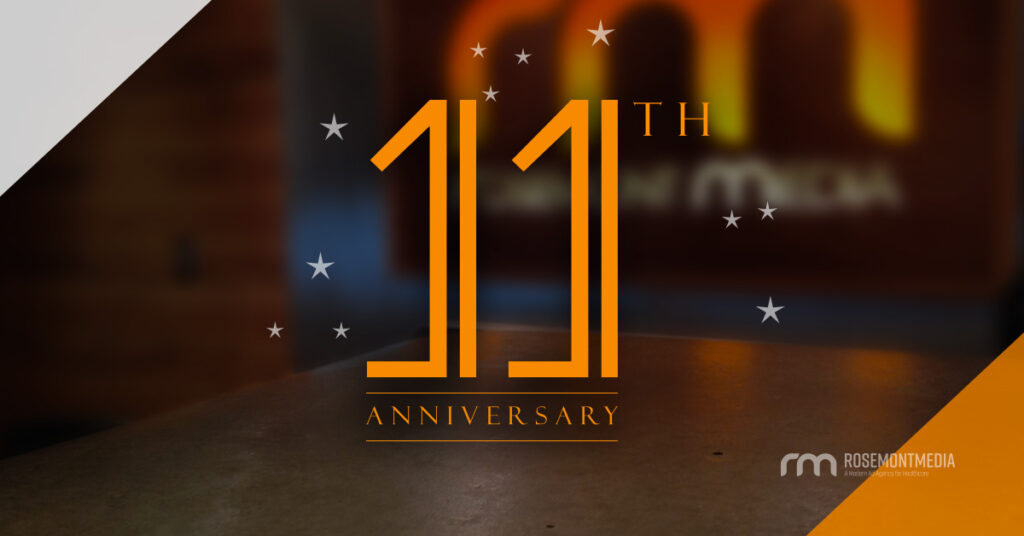 On this day 11 years ago, Rosemont Media was officially born! Since then our team has expanded to 40 talented employees who are constantly staying up-to-date on the ever-changing world of digital marketing. Our dedicated consultants, designers, web developers, writers, social media experts, and SEO specialists are the heart of our agency. We are grateful for their commitment to producing the highest-quality products possible, which has made RM the trusted and respected company we are today.
Although our team has continued to grow over the years, our mission has remained the same: to provide cutting-edge marketing solutions to the best providers in the elective healthcare industry. We wouldn't be here today without our loyal clients, many of whom have become friends. Thank you for your continued support and for trusting our team to help your practices shine.
If you would like to read more about what being part of the RM team means to us, make sure to visit our 10-year anniversary blog post, with entries from several of our employees. As we embark on the next year, we look forward to seeing where the future takes RM, and how we can better serve our clients through innovative and competitive marketing strategies.