2019 Digital Marketing Predictions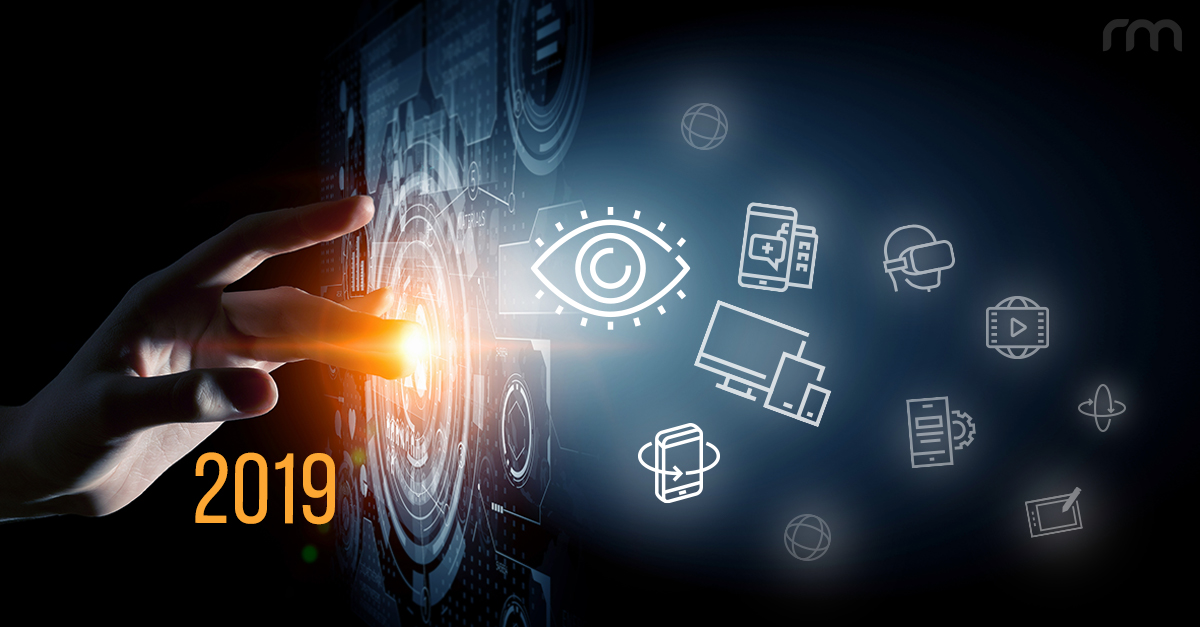 Happy New Year! 🎉🍾 Now that 2018 is behind us and we look forward to the endless possibilities 2019 may bring, we turn to Rosemont Media CEO Keith Humes once again for some Internet marketing predictions. Below are some major changes Keith foresees in the new year:
Social Media
Social media will see a rise in regulations regarding privacy and users. We may see some sort of verification of identity for Facebook and Instagram users.
Voice Search
Voice searches will make an impact in 2019 for sure. The question is, how will corporations get profiles and branding? It will be interesting to see the top uses for voice commands in 2019.
Augmented Reality
Augmented reality (AR) versus virtual reality (VR): ultimately, augmented reality will win, but what will the hardware platform be? Will we see a return of Google Glass 2.0, another competitor, or maybe AR contact lenses?
Email Marketing
Email marketing and social media marketing continue to be a strong duo in 2019! Rosemont Media can help you successfully merge your efforts for improved conversion.
Goodbye, Cable
Cable cutting will continue as TV and the Internet continue to morph into one large medium. Perhaps we will see some new marketing opportunities as cable companies fade away?
The Mobile Revolution Continues
Mobile websites will continue to be the dominate website platform in 2019 and Website Load Speed will become an even more important Google ranking factor.
Bring on 2019!
You don't have to face marketing on your own in the new year—our team of experts can help you easily navigate the ever-changing landscape of digital marketing for a prosperous year. Contact us today to learn more.