Mobile Website Marketing is Dead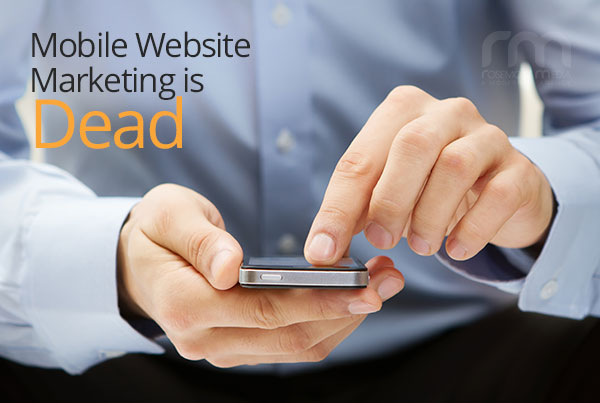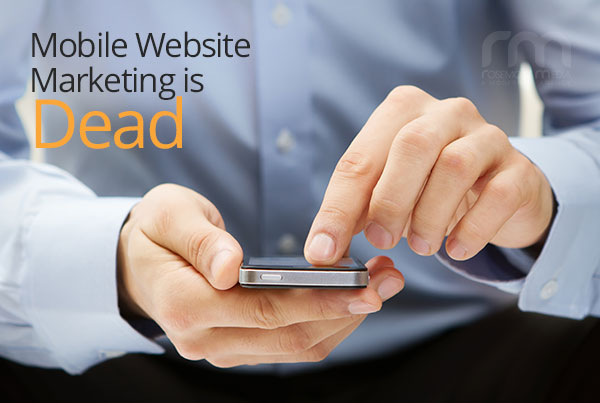 April fools! Oh come on, you had to see that one coming. To say mobile marketing is dead (or anywhere close to dying, for that matter) is so unbelievably far from the truth, it's like Variety magazine claiming in 1955 that Rock 'n Roll will be "gone by June." Better yet, it's like Henry Ford's lawyer being advised not to invest in Ford Motor Company because cars are simply a fad; horses are here to stay. Ha! Absurd.
In truth, mobile website design and marketing has become more important than ever. Making your website user-friendly for patients anytime, anywhere is currently (and will continue to be) invaluable to your practice. Don't believe us? Let's take a look at some numbers.
Mobile Traffic Continuing to Rise
According to a 2013 fourth-quarter report conducted by Walker Sands Communications, 31.3% of all online traffic to North American websites was generated via mobile devices (tablets and smartphones). Now, compare that to mobile's 23.4% and 12.59% of total traffic recorded around the same time in 2012 and 2011, respectively, and you can see the significant growth pattern taking place.
Devices Used, By the Numbers
A 2014 global Mobile Media Consumption study reported by InMobi reveals the distribution of means used to access the Internet now favors mobile devices. According to the study, those who mostly use desktop PCs account for 11%; those who use desktop PCs and mobile devices evenly account for 28%; those who mostly use mobile devices account for 37%; and those who only use mobile devices account for 23%.
Time Spent on Devices
In a Millward Brown study released earlier this month, the combined time a person spends on mobile devices per day (smartphones, 151 minutes; tablets, 43 minutes) in the U.S. was found to exceed that spent on a laptop (103 minutes) by an hour and a half. As you can see, this whole increase in the use of mobile devices for web browsing seems to be a recurring theme.
What Do These Statistics Mean?
It's plain and simple that mobile website marketing is very much alive, and on the rise. With the growing number of users accessing the Internet via mobile devices, it's imperative your medical or dental practice's website is equipped with a mobile-friendly design in order to provide patients an optimal online experience. Your website is a direct representation of your practice, and by outfitting it with a feature intended to enhance the research aspect of healthcare, you convey a sense of awareness and dedication to ensuring your patients receive the best quality of care throughout every step of their treatment process.
For more information about mobile website design, or to let us help you equip your site with mobile capabilities, please don't hesitate to contact Rosemont Media today.