Your Most Visible Practice Reviews
It seems like there is a new doctor review website popping up every week but not all review sites carry the same weight. We believe Google reviews have significant benefit to your practice.
Google Reviews are Most Prominent
As a physician, when your name is searched on Google, the search results are going to (hopefully) be for your practice site, social media profiles, and profiles on review sites. In the screenshot below, you can see a number of starred reviews in the results.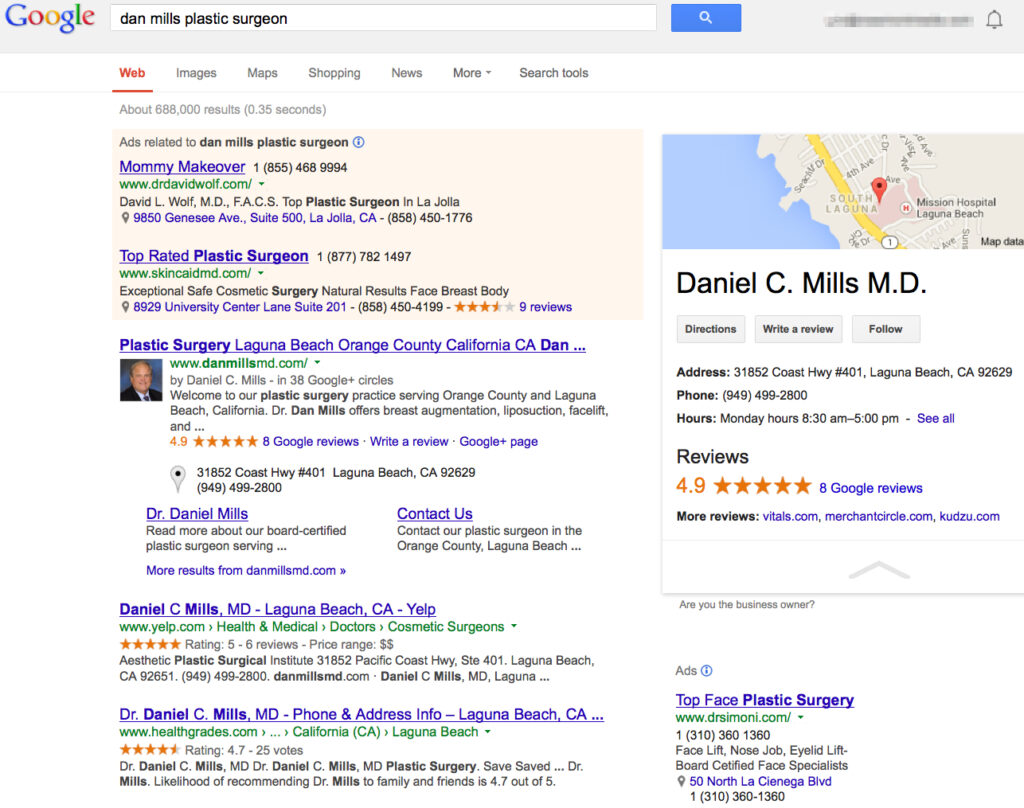 Google features its products as much as possible on the search engine results page (SERP). The first place Google reviews are found is in the listings under the practice site, see below. Not surprisingly, Google also uses the space to encourage reviews and promote the practice G+ page.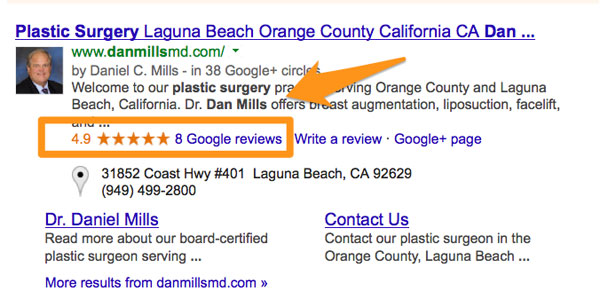 The second place Google features its reviews is in the Knowledge Graph for the practice which is on the right side of the search results. In fact, the stars in the Knowledge Graph are larger than any stars in the search results.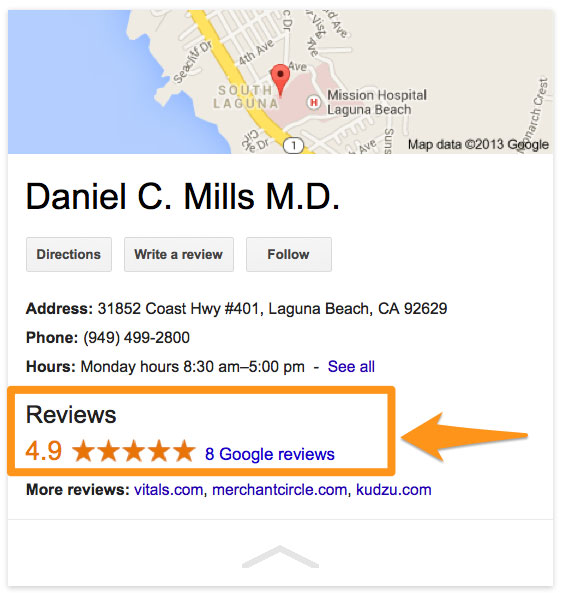 When you click on the reviews Google simply opens up the reviews in a plain lightbox within the SERP instead of opening up the reviews in G+, see image below. Google allows the reader to sort the reviews or write their own as well.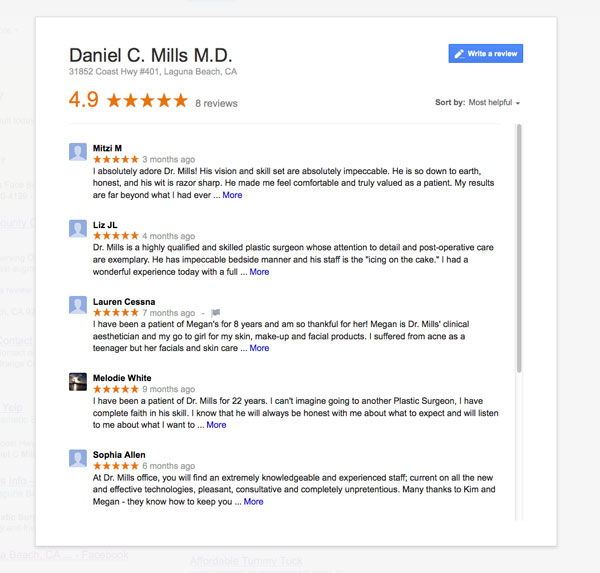 Google Reviews Can Help Your Reputation
The bottom line is to make sure you are encouraging G+ reviews for your practice because they are crucial to your digital reputation. Google reviews are potentially displayed twice, and if displayed in the Knowledge Graph, the Google reviews are the most eye-catching on the SERP. Check out how Google reviews are displayed over the course of your own Internet browsing and be sure to check out our article on Why Businesses Need G+ Listings.