5 SEO Tricks That Won't Get You Treats This Halloween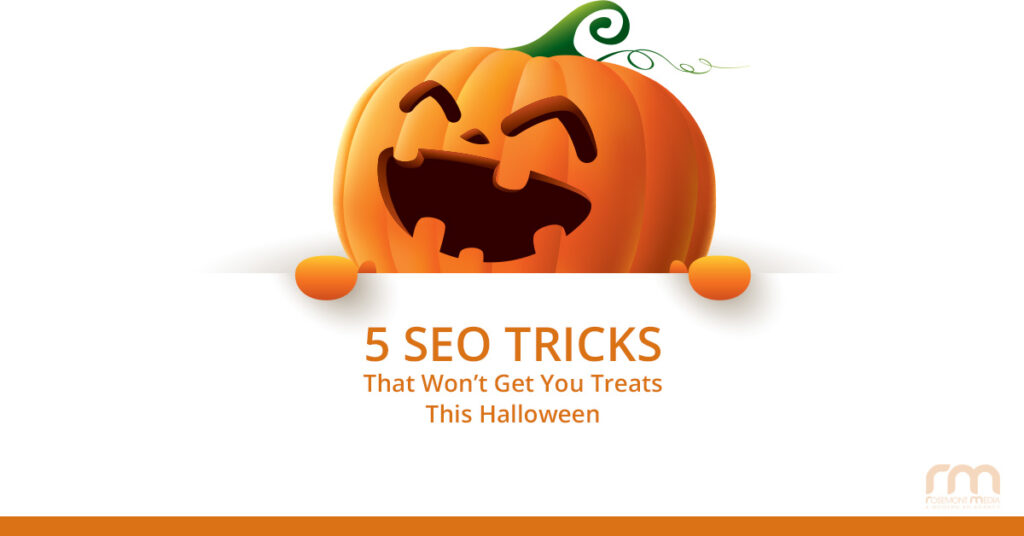 With Halloween right around the corner, Rosemont Media wants you to be prepared for all kinds of tricks—including those that can affect your website. Below, we've put together a list of five black-hat tactics that a ghoulish SEO provider may trick you into using.
Employing a third-party company to write reviews – Online patient reviews need to be authored and posted by actual patients. Would you pay for products or services whose reviews were skewed by the business owners themselves? Not a chance.
Posting reviews on a patient's behalf – Similar to trick number one, writing and posting reviews for someone else is simply deceitful, regardless of how much praise they gave you in person. If they truly had a good experience, direct them to the right review outlets and encourage them to share their story.
Keyword stuffing and/or over-optimization – Linking every possible keyword on a page (even if each fits naturally within the context) is not going to win you brownie points with Google. The same holds true for mentioning every keyword you think you need, despite its relevance to the actual page.
Duplicate content – Using content that already exists (even if it's yours to begin with) to save time and/or money on generating new content is going to get flagged as "dupe." This also applies to content that manufacturing companies may provide for new products or procedures. Believe us, authoring and posting fresh, original content is always better than utilizing duplicate content just to get something onto your site quickly.
Brokering link exchanges – While having trusted third-party websites link to your website can be beneficial, this does not include reaching out to colleagues (or anyone, really) with an offer to send a link their way if they'll send one to you. Google wants naturally generated links, and the way to do this is by creating content that others deem worthy of linking to.
By foiling these tricks, you will be on your way to enjoying the many treats of an ethical SEO strategy. If you have any questions, or if you would like more information about both good and bad SEO tactics, please do not hesitate to contact Rosemont Media today.
Have a Happy Halloween!