Las Vegas Cataract Surgeon Unveils Comprehensive Eye and Vision Care Website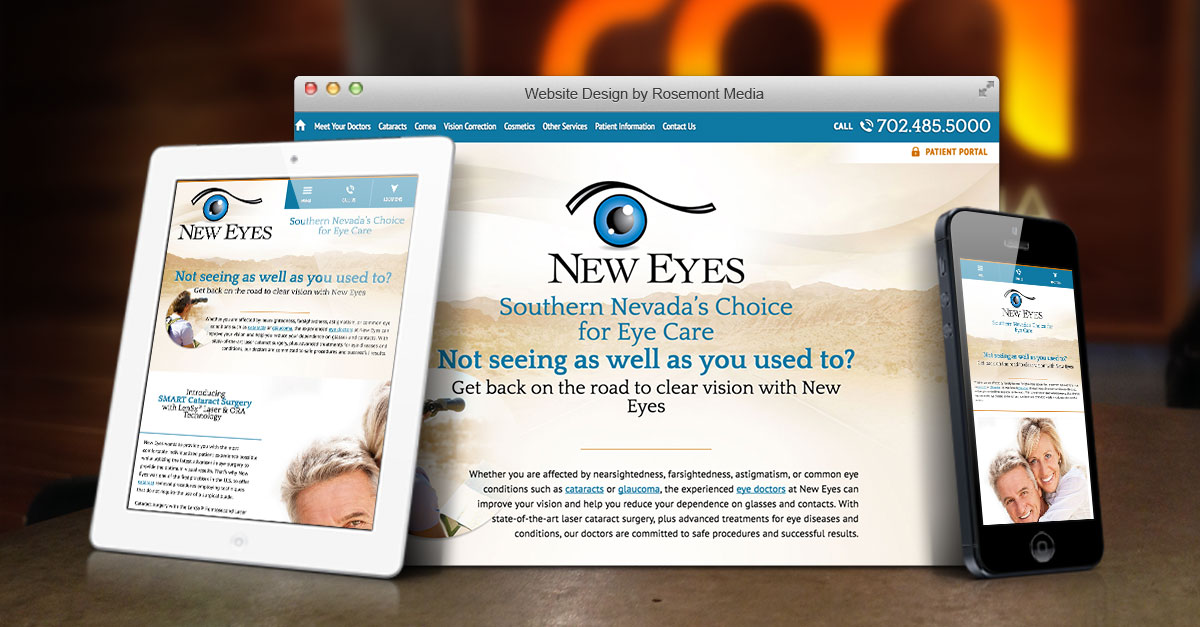 Dr. Helga F. Pizio, an ophthalmologist and cataract surgeon at New Eyes in Las Vegas, announces the launch of a new website designed to serve as a comprehensive resource for individuals looking for information on eye and vision care.
Las Vegas – Dr. Helga F. Pizio, a Las Vegas cataract surgeon and the founder of New Eyes, is unveiling a new website dedicated to providing a detailed educational resource for individuals who are seeking eye and vision care. The new website offers viewers a glimpse into the practice itself, along with a comprehensive overview of the many procedures available at New Eyes offices.
Dr. Pizio's new website was created utilizing what's known as a responsive website design – a technique which allows for accessibility across a range of digital devices without sacrificing content or ease of use. In addition to numerous pages covering topics such as cataract surgery, laser vision correction, cosmetic eyelid surgery, treatment for corneal conditions, and other eye concerns, the website includes a variety of educational videos featuring Dr. Pizio explaining specific procedures in detail. Web visitors can also find an updated blog entitled, New Eyes Journal, which offers the latest news about the practice as well as information on common eye conditions such as cataracts, refractive errors, presbyopia, diabetic retinopathy, and many others.
A practicing eye doctor in the Las Vegas area since 1996, Dr. Pizio founded New Eyes in 2008 and now leads a team of doctors who perform specialized care for a range of eye and vision conditions. The practice has four locations in Southern Nevada, including Las Vegas, Summerlin, Green Valley, and the newly opened Centennial office.
Developed in collaboration with Rosemont Media, a San Diego-based ophthalmology and medical website design firm, Dr. Pizio hopes the New Eyes website will be helpful for those who are looking for high-quality vision care options from a friendly and experienced team of professionals. She says the website can ultimately provide an informative virtual window into what patients can expect from treatment as well as a clear idea of the customized experience the New Eyes team strives to give to all individuals.
About Helga F. Pizio, MD
Dr. Helga F. Pizio is certified by the American Board of Ophthalmology and is a Fellow of the American College of Surgeons. In addition to her leadership of New Eyes, Dr. Pizio is a professor at the University of Nevada School of Medicine and serves as an adjunct professor for the Southern California College of Optometry. She is known for her expertise in cataract surgery, laser vision correction, and numerous other eye and vision care treatments. Dr. Pizio has been listed among Castle Connolly, Ltd.'s Top Docs for the years 2014, 2015, and 2016, and she has also been recognized as a Top Doctor in Vegas Magazine. Dr. Pizio is available for interview upon request.
To learn more about Dr. Pizio and her practice, please visit neweyeslasvegas.com and facebook.com/neweyeslasvegas.