Global Virtual Aesthetics Summit GVAS 2019: Rosemont Media CEO to Present on Medical Website Cost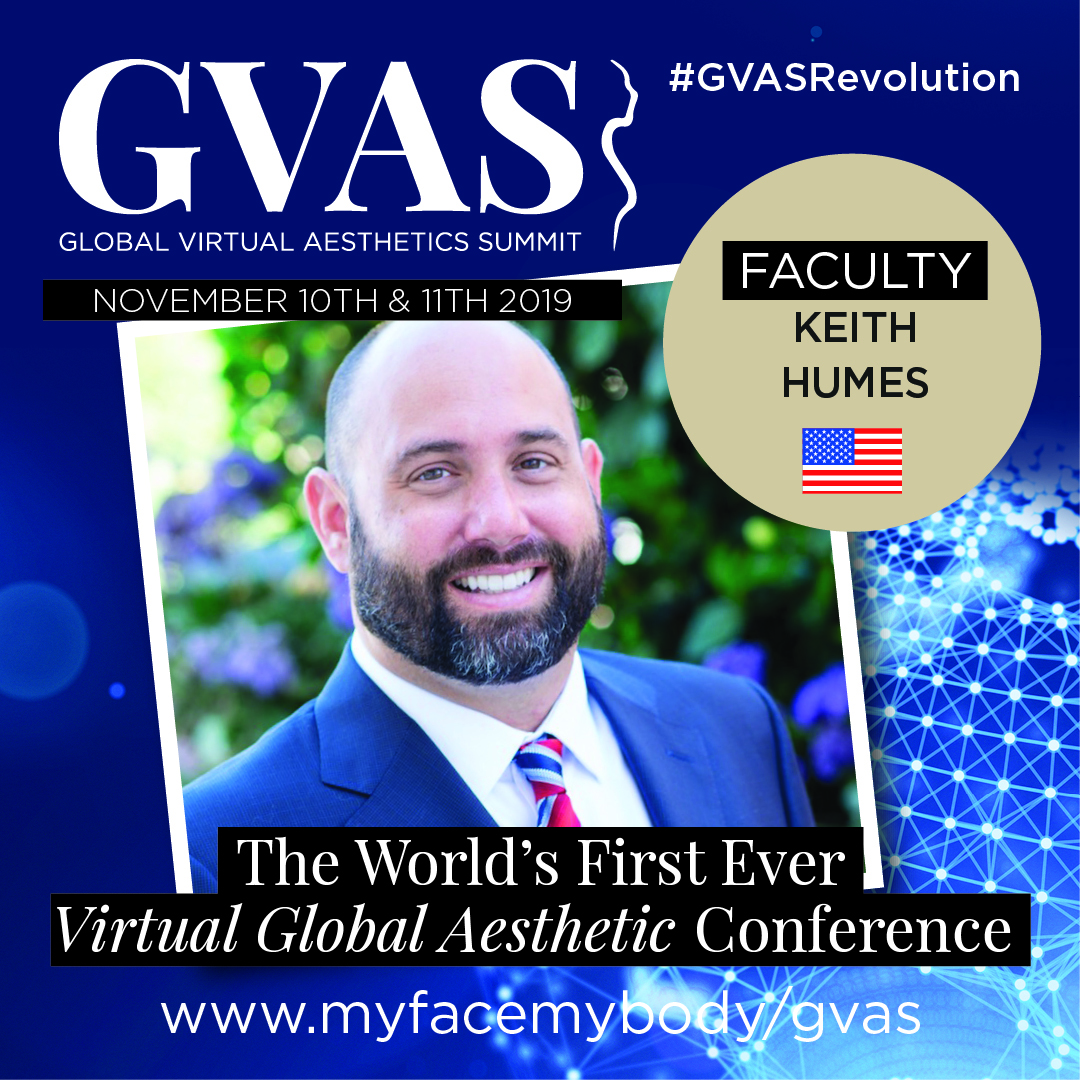 Keith Humes, CEO of healthcare marketing firm Rosemont Media, has been selected as one of the few industry experts from around the world to present at the Global Virtual Aesthetics Summit 2019.
San Diego, CA — From November 10-11, 2019, MyFaceMyBody is hosting the Global Virtual Aesthetics Summit (GVAS)—the first-ever international virtual conference for professionals in the medical aesthetics industry. Due to the digital nature of the meeting, attendees will be able to tune in from the comfort of wherever they are to learn about the latest advancements in technology, marketing strategies, and more from industry experts located all over the world, including Rosemont Media CEO, Keith Humes.
A 20-plus year medical marketing veteran, Humes brings a wealth of knowledge and insight into what is necessary to grow the online presence of doctors practicing aesthetic medicine. At GVAS, he will be hosting an educational webinar focused on helping aesthetic healthcare professionals better understand what factors into the cost of a website. Attendees can expect to learn how to find a web design company that has their best interests in mind. Furthermore, Humes' presentation can help viewers formulate a realistic marketing budget for their practice, based on their specific needs and goals.
In addition to learning about the costs associated with website design and development, GVAS attendees can visit Rosemont Media's virtual booth in the USA Exhibit Hall to learn about the various services offered by the company. Visitors to the virtual booth can also take advantage of a free digital marketing performance analysis (normally valued at $750).
Humes says he looks forward to the opportunity to reach medical professionals from around the world, and is excited to be a part of this unique event.
About Keith Humes and Rosemont Media
After a decade in the medical marketing industry, Keith Humes founded Rosemont Media in 2008, guiding it into a top-tier SEO firm specializing in website design and comprehensive search engine optimization for aesthetic healthcare practices. With designated teams of web developers, project managers, graphic designers, copywriters, social media marketing experts, SEO strategists, and advertising consultants, Rosemont Media is able to complete all work in-house—never outsourcing products or services. In addition to offering market exclusivity to its clients, the digital marketing company remains focused on producing effective results that are personalized, ethical, and creative.
Keith Humes is available for interview upon request.
To learn more about Keith Humes and Rosemont Media, visit rosemontmedia.com and facebook.com/rosemontmedia.
Contact:
Rosemont Media
Keith Humes
[email protected]
(858) 200-0044