How Content Marketing Will Help Your Practice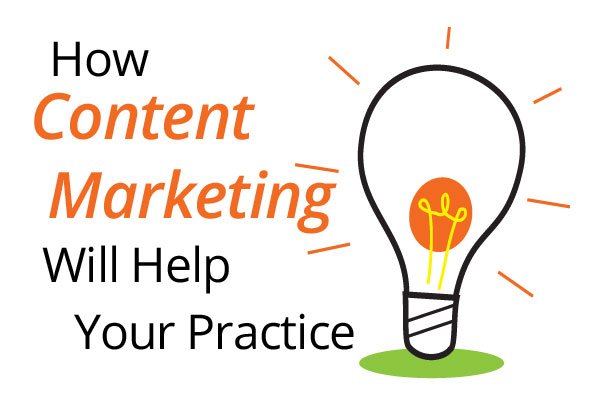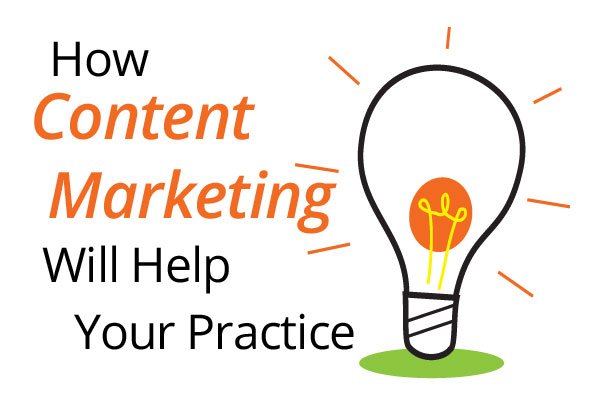 As consumers are increasingly using content to help make purchase decisions, content marketing is the key to increasing business. Content marketing is a type of marketing in various mediums that attracts rather than interrupts people, with the end goal of acquiring new and repeat business from a specific target market. As we said in another blog post, content marketing is very different than traditional advertising, read The Difference Between Content Marketing and Traditional Advertising.
Content marketing is the best way to attract a target market as people connect to the Internet on multiple devices and multiple channels. According to Google's Zero Moment of Truth research, in 2010 the average consumer engaged with five pieces of content before making a buying decision. By 2011, that number doubled to more than 10. By continually giving your audience carefully planned, helpful information, you will be able to be at the top of their mind when choosing what practice to go to.
The Results of Content Marketing
Here are the results of content marketing that your practice should not miss out on.
Brand awareness
You will stand out from other practices in your area from your content marketing. Content marketing platforms like blogging, email marketing, and social media are all easily shareable mediums that will establish your brand and identify you as a leading expert in your area. These are all organic ways to reach your audience as opposed to the disruptive nature of traditional advertising.
Qualified patients
One of the tenets of content marketing is giving your audience continual, free, information. By educating your audience you are selling yourself and creating more qualified patients. As people start to read more content, you will influence their decision making. Your audience will begin to trust your brand become more educated about ideal candidates for procedures. You will also be able to create more leads for the procedures you want based on the topics of content marketing.
Patient loyalty and retention
Perhaps you would like to increase the patient retention of your practice. Content marketing is a great way to reach current patients and speak to their interests. You can create different patient personas and create specific content that will be helpful to their needs. This will increase patient loyalty and they will be more likely to return to your practice because they trust you and value your expertise. Even better is when your loyal patients share your content, which starts the cycle over with brand awareness, and refer new leads to your practice.
More Patients and Practice Differentiation
Practices should be using content marketing to bring in and retain patients as well as to create customer loyalty and practice expertise. Not to mention, most practices are still solely relying on traditional marketing methods and missing patients looking to engage with their practice.
For more information on what methods to use in your content marketing strategy, read our article, Content Marketing Tools for Your Practice. When you are ready to start using content marketing to get ahead of your competition and attract more patients, contact us.