How to Utilize a Tight Marketing Budget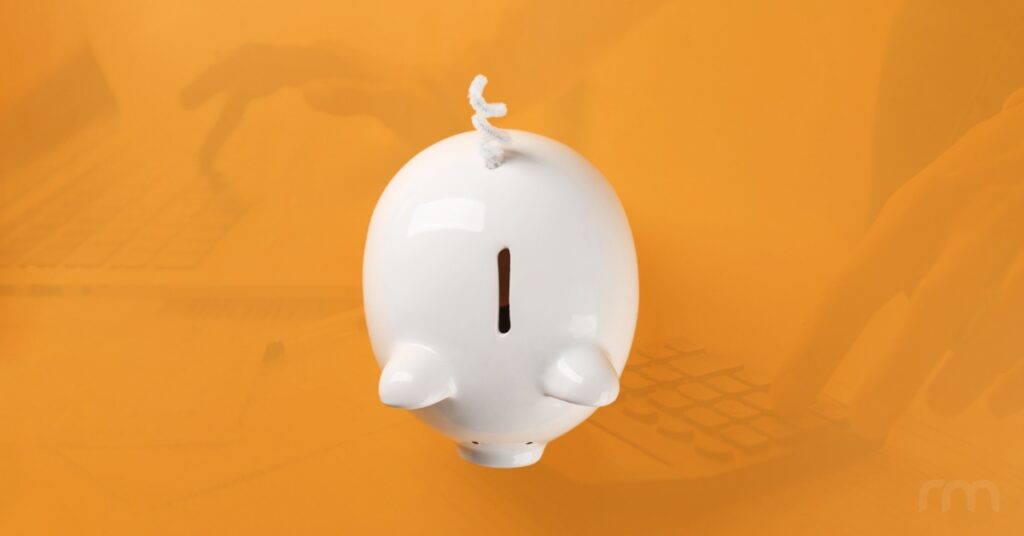 Digital marketing is one of the best ways to take your medical or dental practice to the next level, and the good news is you don't need a huge budget to see results. Even if you're not ready to dedicate a large amount to your online marketing efforts, there are still ways you can utilize your current budget to effectively get your name out there and more patients into your office.
Since creating the ideal marketing budget can feel like a guessing game, it can help to know where to start. If you want to avoid wasting time and money on areas that won't expand your practice, consider the tips below as you create your digital marketing plan.
Focus on the Most Important Areas
While it can be tempting to try marketing your practice through every avenue you can think of, dedicate your resources to the ones that will have the biggest impact, such as your practice website, search engine optimization (SEO), social media pages, and Google My Business profile. The best part? These can be utilized in many ways with little to no cost.
Choose Quality Over Quantity
With your practice website, for instance, you don't need an excessive number of pages to prove you're the best. Instead, spend your time creating high-quality pages that represent what your practice is about and gradually expand your site over time. By focusing on the quality of what you're putting out there, you'll position yourself as a better expert.
Keep Track of What Is and Isn't Working
If your marketing funds are limited, you don't want to keep allocating them to something that isn't paying off. Regularly evaluate where you're spending your budget and if those areas are helping you reach your goals. If they aren't showing a return on your investment, you may want to consider other options.
Work with a Marketing Firm to Make the Most of Your Budget
Sometimes trial and error as you learn how to market your practice online can lead to wasted areas of your budget. If you want to get it right from the beginning, hire an agency like Rosemont Media that can work with you to find the most beneficial ways to utilize your tight budget. By having an experienced team formulate your marketing plan, you can focus on making your practice the best it can be.
Ways to Use Your Budget: A Choose Your Own Adventure Story
You know investing in a responsive website design, medical or dental SEO practices, and social media marketing can help your practice, but determining how much to spend and what to spend it on is less like selecting option A or option B—each choice having clear ramifications—and a little more like a Choose Your Own Adventure book. Fortunately, we can help guide you page-by-page to find a resolution that best suits your needs, goals, and bottom line.
You're the star of the story! Choose from 9 possible endings:
You realize that not having a website, or having one with limited appeal (minimal or duplicate content, non-responsive formatting, little to no SEO), is negatively impacting your practice. But your budget is tight. Do you: Ask one of your "tech-savvy" nieces to help update your website? Or do you: Hire an elite medical/dental marketing firm?
You chose to hire your niece. You definitely selected the less expensive option, because she works for hugs and a college recommendation letter. However, now your website is written in Comic Sans and features a wide range of emojis. Your adventure, and probably your business, comes to an end here.
You chose to hire an elite marketing firm. While at first you were concerned it might be too costly, you decided to partner with Rosemont Media, which offers customized marketing plans that correspond to your practice's needs, goals, and budget. We reviewed your site, discussed your finances, and collaborated with you on a long-term strategy.
RM suggests you upgrade to a responsive website design. Do you: Decide all websites are the same, so no thanks? Or do you: Embark on a rebuild?
You chose to decline. Unfortunately, now mobile users on smartphones, tablets, and laptops have difficulty navigating your website, so they leave in favor of one they can view easily. This just happens to be owned by your biggest competitor. Your patient numbers start to dwindle over time.
You chose to upgrade. RM develops a beautiful, professional, and modern design for your practice website that includes responsive formatting. Now current and prospective patients can find you at home and on-the-go from any Internet-compatible device.
The next step Rosemont Media recommends is to implement content marketing. Do you: Offer to provide the material yourself but use content found online? Do you: Write the content yourself and have RM's team of writers edit and optimize it? Or do you: Give the go ahead for RM to create all the content (with your approval, of course)?
You chose to use duplicate content. You saved time and money, no doubt. Unfortunately, "dupe" is known to hurt rankings because Google doesn't view it as helpful to the reader. As a result, you've fallen off the first page of search results and visitors can't find you. You languish in digital obscurity forever.
You chose to write it yourself. You and your team of medical or dental professionals tackle the task of creating the content on your own. This saves you some money on content creation, and RM's expert team of writers and editors polishes the material and optimizes the pages for search engines. Patients visiting your site appreciate the abundance of helpful content. They reach out to you to learn more and schedule a consultation.
You chose to have RM write the content. Time is money, so you leave the writing to us. We author fresh material tailored to your style preferences; you review the result and make changes as needed; and we upload the optimized information to your site. Visitors researching a procedure you offer discover your online practice, peruse your site, and determine you're the right physician for them.
Now RM informs you that even a tight marketing budget should consider social media marketing to communicate with patients on a more personal level. Do you: Say, "Nah, Facebook's not relevant anymore"? Or do you: Request the services of RM's social media specialists?
You chose to skip social media marketing. Instagram? Facebook? Sounds silly to you. You disregard social media as unnecessary. Your competitors don't, though, and patients respond warmly to the posts about new techniques, practice specials, and personal anecdotes that the doctor or dentist across the street uploads regularly. Those people could have come to you, but instead they're flocking to them.
You chose to use RM's social marketing team. Your budget is tight, so you keep to the basics. Our friendly and professional social media specialists create engaging posts about your practice, clue users into new blog posts and treatments, and set up a winning ad strategy. Word spreads about your attention to detail and welcoming personality, and more consultations are scheduled.
When it comes to search engine marketing, there are many effective and economical marketing options available, and our experienced team will customize a plan based on your budget. We work directly with many small- to moderate-sized dental and medical practices, and we understand the special needs of your office. An upgraded website, leading medical or dental SEO strategies, original content, and social media marketing are an additional expense, but one that pays dividends year after year. What do you choose to do?
If you'd like to learn more about how we can upgrade your practice website based on your financial plan, contact us today. We work with budgets of all sizes, and our friendly and knowledgeable consultants are ready to guide you to a happy ending.
THE END
Editor's note: The original version of this post was published on September 1, 2015.