Why Should I "Google My Business"?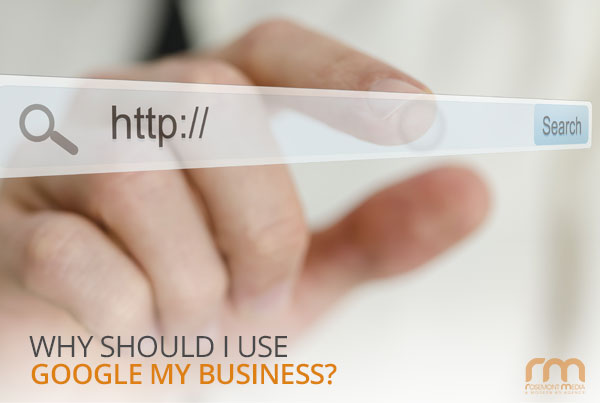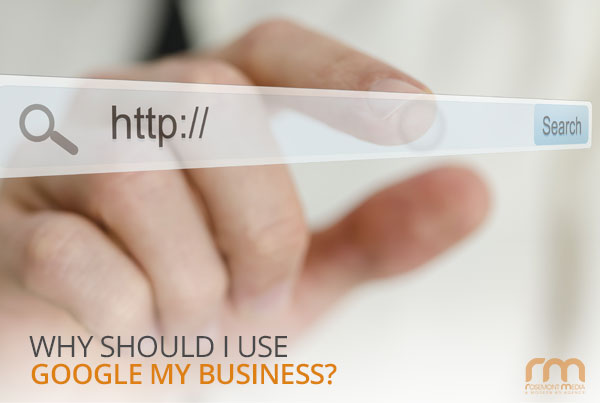 Word of mouth is lovely, but successfully motivating people to choose your medical or dental practice requires more than a few verbal praises from the well intentioned. Modern patients are utilizing Internet searches and review outlets to find medical professionals quickly, easily, and reliably. But you already know this; that's why you're upgrading your practice's website to a responsive design, publishing original content, and communicating on social media, right? There is, however, another service that can provide an instant boost for your practice, and, best of all, the product is free. It's called Google My Business.
At one time called Google Local, then Google Places, and then a few other brand iterations, Google My Business has been upgraded to suit the complex needs of both professionals and consumers. Essentially providing complimentary real estate at the top of competitive searches and expanding the information available in direct searches, Google My Business integrates a number of enticing features while showcasing the practice details you've chosen to share. This allows potential and existing patients to find you—you guessed it—quickly, easily, and reliably when browsing Google, Google Maps, or Google+.
The 7 Pack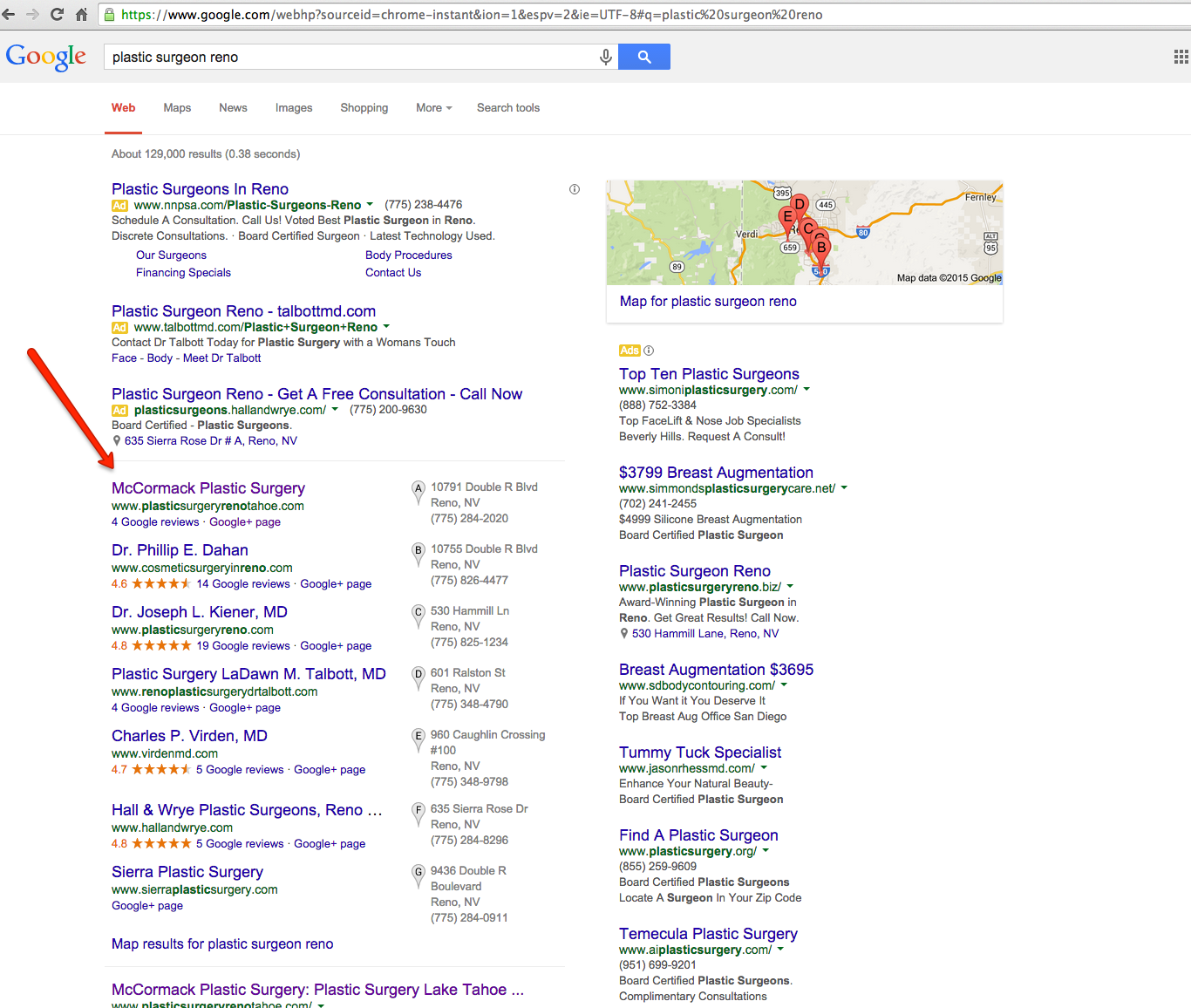 Providing convenient (and visually appealing) access to information is the cornerstone of Google's philosophy, and they want to help you help yourself by placing essential information where it can be located pronto, in the 7 Pack. Just below the advertisements on the results page of a competitive search (for, say, cosmetic dentist or plastic surgeon) are seven listings of potential matches available within your search area; this is the 7 Pack. Each match offers a snippet of information chock full of vital details, such as the web address, number of reviews, and phone number of a business. Being a member of this elite club offers a prime opportunity to reveal the particulars of your practice from a coveted location, and Google My Business can put your name on that list.
The Knowledge Graph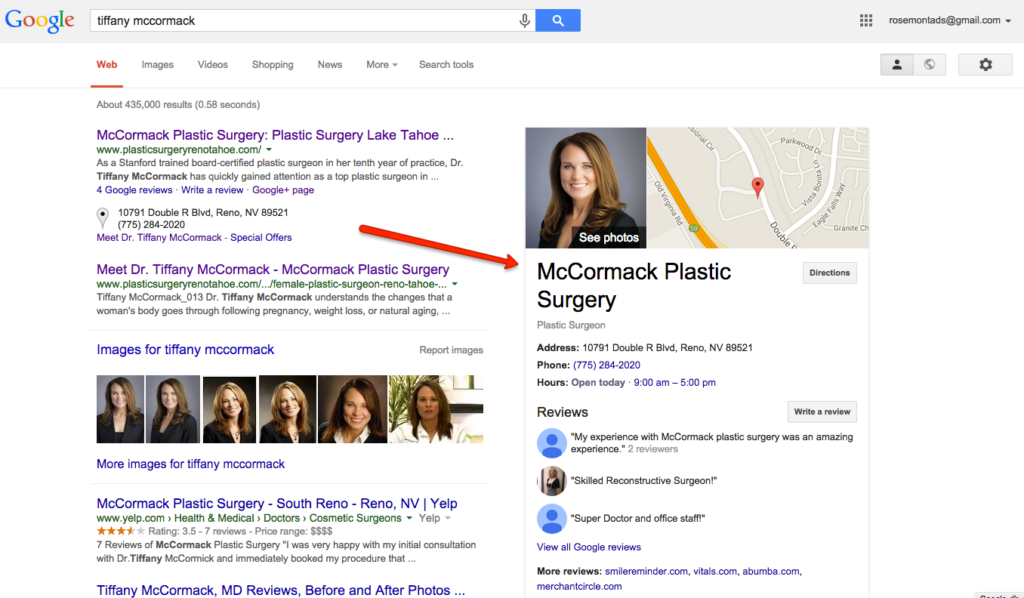 While the 7 Pack is useful for both prospective and current patients, the Knowledge Graph was designed to reward Internet browsers who know your name. Plug a direct search term into the field, and on the right side of the results page will be a list of helpful data curated into an aesthetically appealing graph. The best part, you can tell Google My Business what information you want displayed here.
Google My Business is a service dedicated to making your practice as accessible, appealing, and state-of-the-art as possible. With integrated access to multiple popular apps, the potential to customize your practice's shared details on the web, and the opportunity to snag choice property on page one, Google My Business is worth its server weight in gold, and yet this product remains free (for now). In an age where businesses can suddenly flourish or fail based on the dark magic of Google's changing algorithms, you can develop your online reputation and please the bigwigs of Internet tech by getting in on the ground floor with Google My Business.
If you're interested in learning more about how Google My Business can work for your medical or dental practice, or if you need help optimizing your practice's website, please contact us today.