Is AI Content the Future of SEO?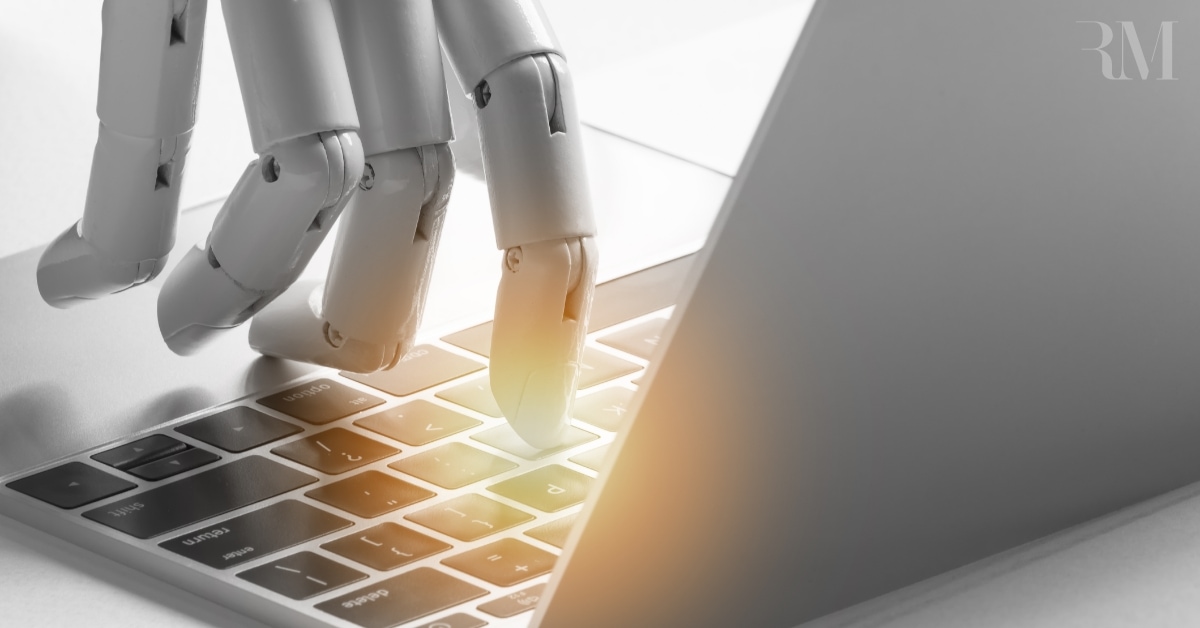 Today's artificial intelligence (AI) technology is transforming the way we live. From smartphones autocorrecting our texts to Alexa answering our every question, AI is all around us. In healthcare, it's already helping with administrative tasks and diagnostic processes, and as a more recent development, AI is creating content for websites.
With the potential to create more scalable content at a lower cost for their practices, many medical and dental professionals are considering the use of AI tools for search engine optimization (SEO). But is the auto-generated content convincing, and can it rank well in search engines?
The Recent Surge of AI in Search Engines
With the progress made in AI technology — like OpenAI's ChatGPT that launched in November 2022 — the potential for AI to assist in plastic surgery practices' SEO efforts is undeniable. ChatGPT is an online chatbot designed to create content similar to what a human would write. Built from the GPT-3.5 large language model, ChatGPT uses an initial prompt to do everything from conversing with a user to writing entire articles. With its unprecedented capabilities, ChatGPT is taking the world of online search by storm.
In addition to practices utilizing AI to write content, search engines are taking advantage of the latest advancements as well. In fact, Microsoft has collaborated with OpenAI for its newly released version of Bing that helps users through its AI-powered chat. Google, on the other hand, is constantly improving upon its own advanced AI technologies, with Bard being its experimental AI chat service. As AI products continue to evolve, they'll no doubt transform how search is used and, therefore, how SEO is performed. 
How Google Ranks AI-Written Content
Although AI content is better than that of content farms, Google has stressed the importance of high-quality content generation — despite whether it's from an AI tool or human. According to an article released in February 2023, appropriate use of AI isn't against Google's guidelines. However, it clarifies that using AI to manipulate search rankings is against its spam policies. With this in mind, it's certainly possible to have AI-generated content rank well, but having the oversight of a subject matter expert is necessary.
In its recent "Helpful Content Update," Google emphasized the need to write for people first, not search engines — something AI isn't capable of doing. However, since AI programs like ChatGPT can write original content, how well can Google identify this auto-generated text? 
As it continues to develop its own AI, the search giant has become more skilled at detecting auto-generated content of poor quality. To avoid getting penalized, some people take advantage of AI content detection tools. This software looks for patterns and inconsistencies that may indicate AI use, signaling areas to adjust. While helpful, this adds another step to the process and isn't failproof. 
Why AI Can't Replace Humans in SEO
If having AI write all content for your medical or dental website sounds too good to be true, you may be right. While programs like ChatGPT seem to communicate like a human, its content quality is still lacking. AI can't develop new ideas or offer the human perspective — it simply regurgitates what already exists. This leads to concerns such as:
Plagiarizing other websites, which doesn't add much value, not to mention duplicate content can hurt your rankings
Not sounding natural, because despite learning language patterns, AI is ultimately machine-based
Spreading misinformation or biases, which can be especially harmful for healthcare-related content
Failing to communicate expertise, since it can't understand human search intent or offer expert insight
Getting flagged as spam, causing the page to drop from search results
How to Use AI in the Content Creation Process
AI has the ability to write for healthcare practices, but with the amount of reworking needed, this likely wouldn't be cost effective. Rather than using AI to completely write your content, view it as a tool to assist in the creation process. By utilizing AI to understand how people search, you can more effectively optimize your content. Practical ways AI can help with plastic surgery and dental SEO include:
Generating highly searched topic ideas
Creating outlines based on user metrics and other websites
Finding missing information within existing content
Speeding the content creation process
Should a healthcare practice utilize AI to generate content, it's essential to enlist a professional to review it. This not only ensures accuracy, but also a natural sound that incorporates the doctor's unique point of view.
AI has enhanced many areas of life, and with the right precautions, medical and dental professionals can utilize this cutting-edge technology to improve their website's SEO. While tempting to have it completely take over content creation, AI is more beneficial for aiding the research process, allowing you — the industry expert — to determine what is most helpful for prospective patients.
To learn how you can make the most of your content marketing and SEO efforts, contact our team at Rosemont Media today!
Editor's Note: The original version of this post was published February 7, 2023.