Use These On-Page SEO Factors to Boost Rankings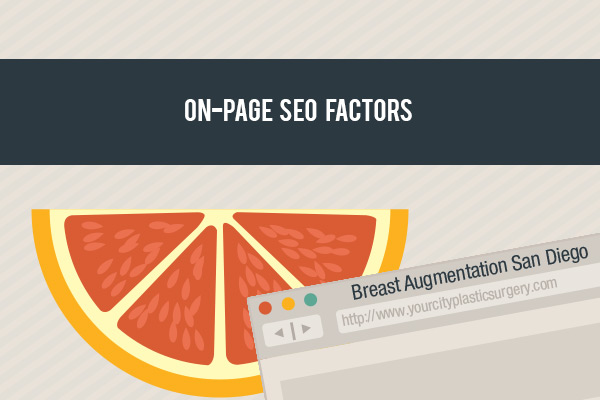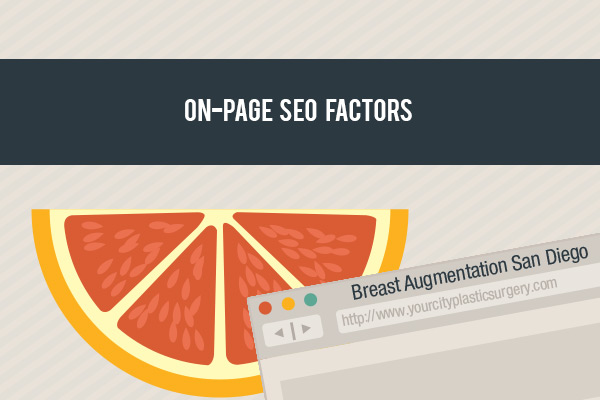 Through our journey of exploring different types of SEO ranking factors, we have learned what to look for in a domain name and this post, we review on-page ranking factors. These are the different ways to (favorably) catch the attention of Google robots using your content. By paying attention to how you manipulate your website pages and your content, your site will have an improved chance of ranking well.
Where to put Keywords?
Your practice specializes in a few different procedures, all of which you want your site to appear on the search results when people search for those procedures. Your procedures and other search terms you would like to be found under in Google need to be added to your website, but in a deliberate, and ethical way.
Boost Ranking
Page Title: Keep page titles short and include the search term first, like "Dental Implants Miami".
Meta Description (Snippet): Snippets are the short description found under a page title on a SERP, and a great place to include search terms.
Decrease Ranking
Duplicate Page Titles and Meta Descriptions: Duplicating page titles with the same keyword and reusing keywords (also called keyword stuffing) in meta descriptions is a harmful SEO practice. Born from the early days of search algorithms matching for relevancy, Google's algorithm now penalizes keyword stuffing.
All About Content
The goal of Google search is to provide the most relevant information for the search query. Content
has become a main topic of SEO as search algorithms started digging deeper than meta tags to find relevant content. Here is what to look for when measuring the effectiveness of your website content.
Boost Rankings
Refresh Content: Rewriting your procedure pages occasionally will help with rankings. Think of it this way, would you rather read about cosmetic fillers on a page that is three years old, or a page that is three months old? Google cares about the age of your content.
Blogging: Bloggingalso introduces new content to your site in addition to establishing your practice as an authority in your field. Start by writing about common procedural questions, this will help your blog be found for common searches.
Interlinking content: By linking keywords in your site (like we have done throughout this post) you help users find more information and helps with rankings by showing more relevancy to pages on your site.
Length of Content: Longer content is liked by readers more than shorter content. It is linked to more, and has more social media shares. Google uses these factors when determining the quality of content and gives longer content higher rankings.
Author Tags: A Google author tag will help establish the authenticity of content and create a trusted search result.
Decrease Ranking
Duplicate Content: Create all your own content. Google penalizes content that is copied from other places and could potentially de-index your site. Plagiarizing is not worth it.
For more on ranking factors check out our Medical & Dental SEO page.