Do Facebook Promoted Posts Work?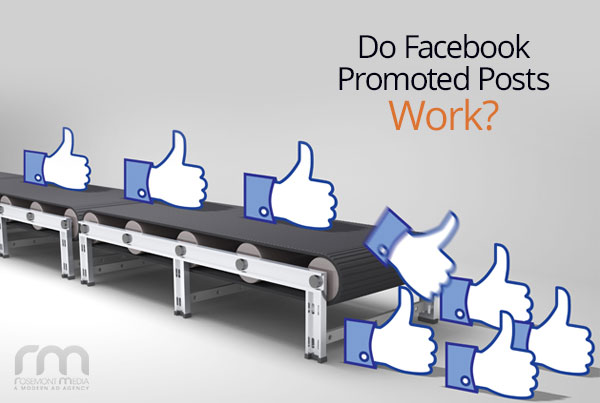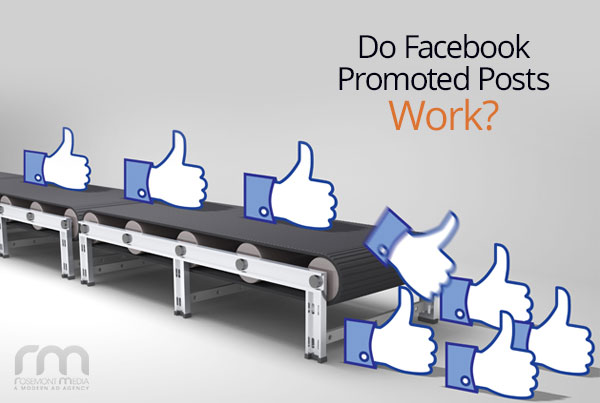 If you have a Facebook page for your medical or dental practice, there's a good chance that you aren't maximizing your page reach. Facebook's organic reach of posts has decreased, which in layman's terms means very few people will see your posts if you do not pay to promote them. Why are you posting, if no one is seeing your posts?
Our post reach for the past month: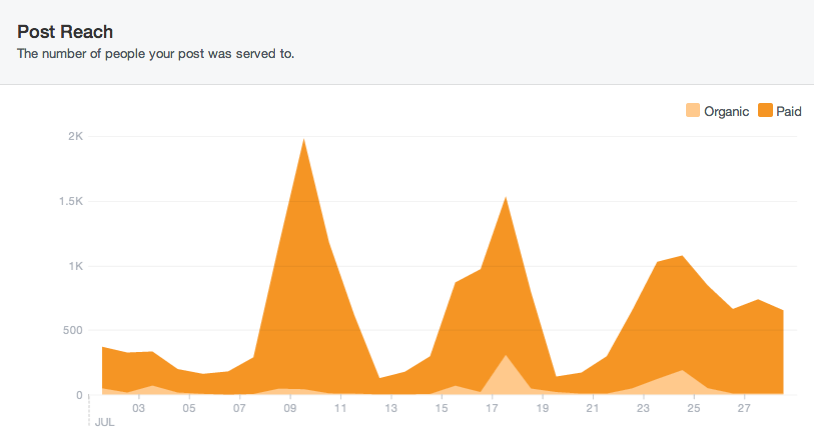 As you can see, our organic reach has remained below 500 people, but our promoted post reach is typically anywhere between 1,000 – 2,000 people.
Here is more data on our post reach and engagement for the past month: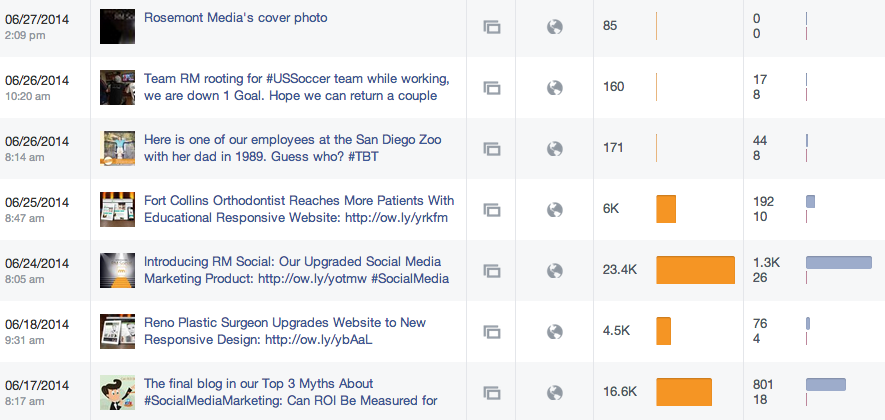 The farthest right column shows the number of people engaged with our posts, and the column next to it shows our post reach.
Our unpromoted posts (06/26/2014-06/27/2014) generally have low reach and engagement, and our promoted posts (06/17/2014-06/25/2014) have reached an average of over 9,000% more people than our unpromoted posts.
Why does this matter? Promoted posts are useful to:
Engage with current patients.
Even if a person likes your page, your posts have a small chance of appearing on a person's news feed unless they are already engaging frequently with your page. Promoted posts ensure your current followers will see your posts and engage with you via comments or likes, which is important to spread practice news, promote upcoming specials, and educate patients.
Drive traffic back to your website.
Promoted posts typically have higher click-through rates if you add a call to action for viewers to learn more on your website or blog. If people aren't seeing your posts, they won't click to your website.
Attract new patients.
Unpromoted posts can only be seen by those who already follow you, as well as those who choose to go directly to your page. Promoted posts are the only way to show your posts to people who are not yet connected to your practice, widening your potential audience for new patients.
Specifically target people based on their location, age, income level, behavior, and similar interests.
If you have a procedure or special that is more popular with a certain demographic, you can use your money toward reaching those specific people instead of showing your posts to people who may not care about what you're promoting at all.
We definitely recommend promoting your posts, and you should notice increased engagement with your Facebook page, as well as increased conversions to your website if you promote your posts. However, not all types of posts should be promoted. Stay tuned for our next social media blog post on which types of posts to promote.
Learn More About Social Media for Your Practice
For more tips on social media marketing, take a look at our previous blog posts on How to Engage Social Media Followers and Top Three Myths About Social Media Marketing. If you are interested in partnering with Rosemont Media on a social media marketing strategy for your practice, contact our office today.