Should I Be on Instagram and/or Snapchat?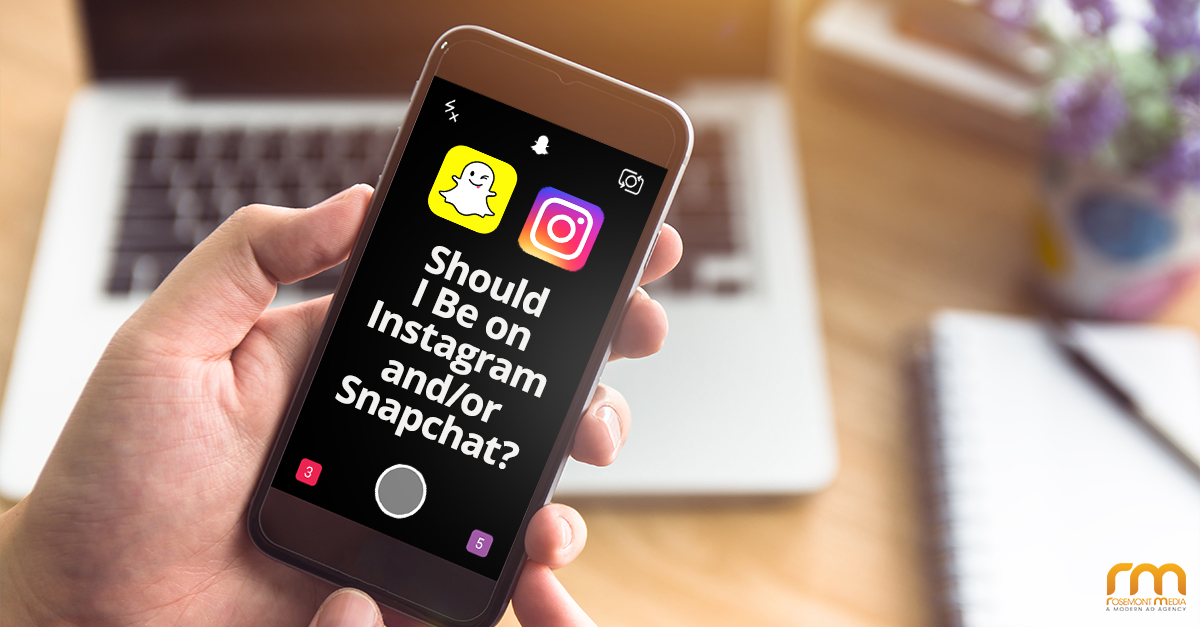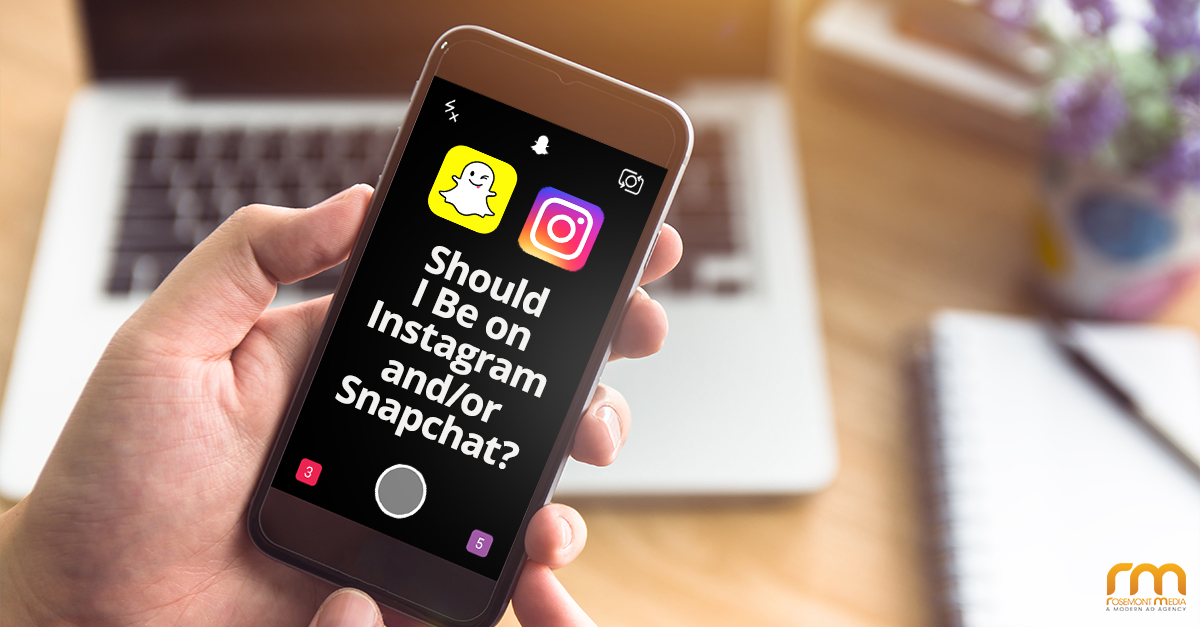 With the ever increasing popularity and growing SEO benefits of social media, the knee-jerk reaction may be to create an account for every popular SM network available. The more social media profiles you have, the bigger your reach and the greater number of patients you'll draw to your practice, right? In reality, such is not the case.
Depending on your particular industry, certain SM platforms are going to be more advantageous than others. So which social media sites are best for elective healthcare? Instagram (approx. 75 million daily users) and Snapchat (approx. 100 million daily users) seem to be booming right now – are these two services good options?
To put it frankly: No, Instagram and Snapchat are typically not the most effective social media networks for elective healthcare professionals. Reason being, the demographic for these sites isn't generally the audience you (whether you're a plastic surgeon, dentist, eye doctor, etc.) want to target. Let's take a closer look.
According to data gathered by Hootsuite™ – a leading "Social Media Management System" – the age and gender demographics of Instagram and Snapchat are as follows: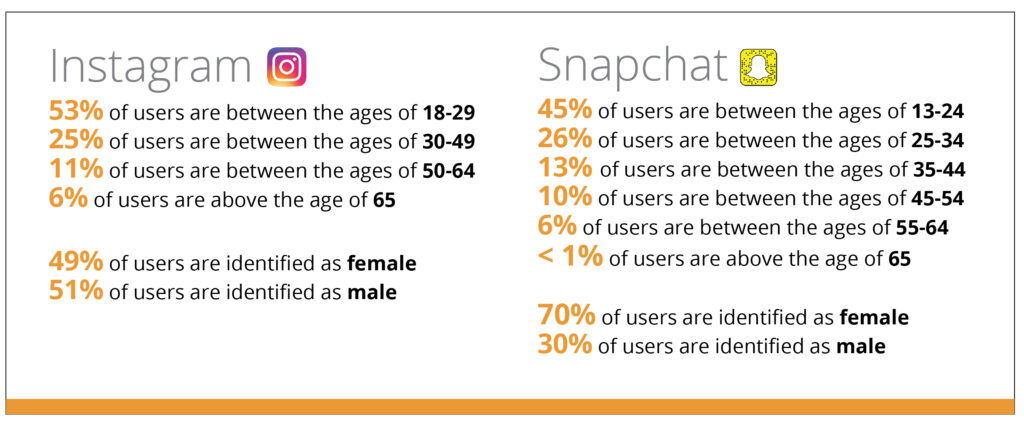 Now, the key to using these statistics to your advantage is to identify your target market. Yes, you may offer your medical or dental services to patients of all ages, but which age/gender group should you concentrate your efforts on? As an elective healthcare provider, the answer is generally going to be females between the ages of 35 and 45 (give or take a few years). Why? In addition to seeking care for themselves, the matriarch of the family is the most likely to be selecting a medical/dental provider for her loved ones.
To make things simple, we've done the math for you.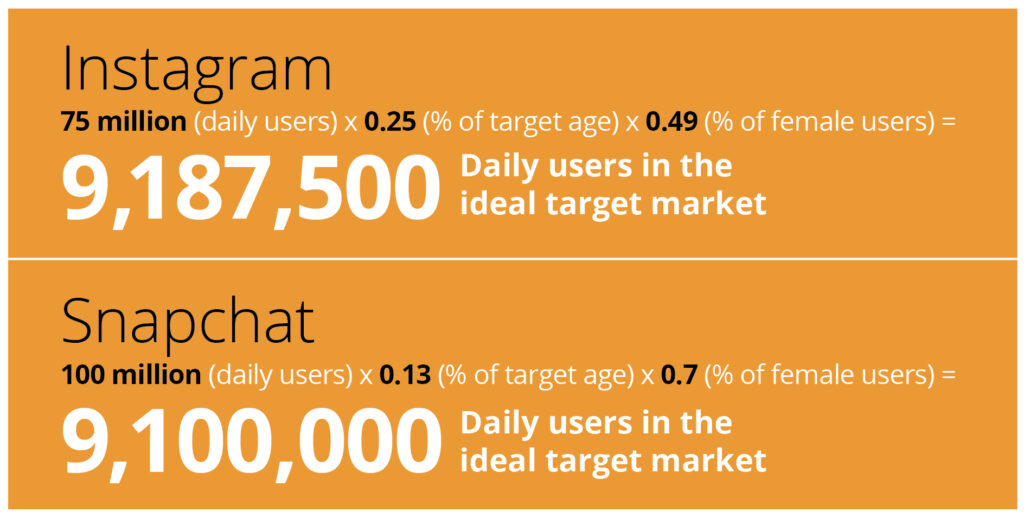 Okay, so these numbers look pretty good, right? Here's where it gets interesting. On their own, target markets of 9,187,500 and 9,100,000 daily users seem inviting; however, when compared to other social media platforms, you might be surprised. Take Facebook for example.

Just to put this into perspective: The number of Facebook users within (or very near to) the ideal target market is over 10 times greater than the combined total of Instagram and Snapchat users in said market.  
In the end, none of this is to claim Instagram and Snapchat are bad social media services for all elective healthcare professionals. There are certainly exceptions to the rule. That said, in the majority of instances, the demographic on Facebook is going to be much more advantageous for plastic surgeons, dentists, ophthalmologists, and other physicians than that of Instagram or Snapchat. It's better to tailor your social media marketing strategy based on your target audience than to jump on the bandwagon of every hot social outlet, so when the next trending SM network comes along, remember to ask yourself: "Is this right for my practice?"
If you have any additional questions about social media and which platforms would be most beneficial for your practice, we encourage you to contact Rosemont Media today. One of our friendly and knowledgeable consultants will be happy to assist in any way they can.