How Social Media Affects SEO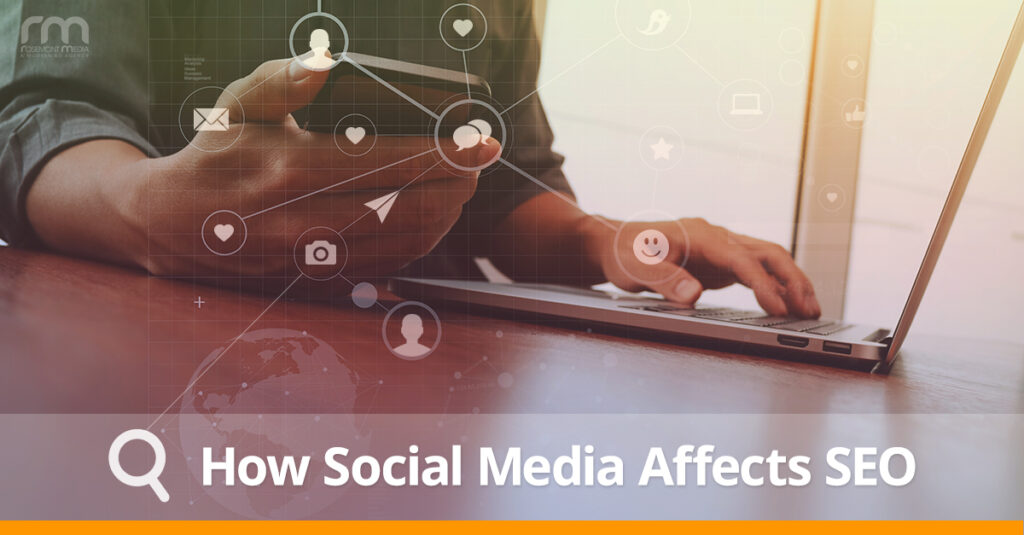 Social media has become an important component of a successful online marketing strategy. Many businesses have begun participating in platforms like Facebook and Twitter, and while certain benefits may be obvious, the impact one's social networking has on their SEO is a bit of a mystery.
The question of how social media affects the SERPs is an area that many SEO experts have been examining over the past few years. Google has admitted that it crawls social media pages, but there is no proof yet that social signals (likes, shares, votes, pins, or views) cause businesses to rank higher on the search engine. However, SEO professionals feel confident these numbers have an influence, as they indicate your brand's reputation and help build your credibility online.
Although social signals have not been revealed as a ranking factor yet, the profiles are clearly being indexed and are often found near the top of Google. This creates a need to not only have a social media account, but also to make sure the profile and content shared on the account are quality.
Depending on what Internet users are searching for, specific social media platforms may show up more than others. Regardless, the same general details tend to have the most value, despite the social network:
When optimizing your social media profiles, it's essential to maintain consistency in each of the elements listed above, as we know for a fact that doing so is a positive ranking factor. This means choosing either your name or your practice's name for business citations and sticking with this selection across all SEO and marketing opportunities. For example, if you decide to market yourself by your practice's name (let's go with Rosemont Media to keep things simple), the page title for your Facebook account should be "Rosemont Media," the username for your account should be "Rosemont Media," and the URL for your account should be "facebook.com/rosemontmedia." Though it may be tempting, you do not want to stuff keywords into these locations (e.g. facebook.com/sandiegoplasticsurgeon or facebook.com/sandiegocosmeticdentist) unless, of course, this is the name of your practice.
Want to see how your practice currently appears online? Scan your business citations with this helpful tool: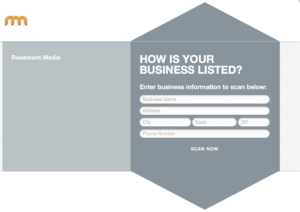 So, just to recap: You need to be consistent with branding on Facebook, Twitter, Instagram, and other social media sites, and however you choose to market your practice must be a long-term decision – it does not make sense to mix and match your business citations across multiple platforms. Since social media is expected to only gain momentum in the future, it is clear that businesses should frequently utilize the various available networks as part of a long-term strategy. In fact, social media sites (particularly Facebook) already tend to rank very well under doctor or practice name searches, which presents an excellent reputation management opportunity. By following these relatively simple tips, you can stay ahead of the game as search engines put more weight on the details of your social media presence.
If you're ready to optimize your business through the power of networks like Facebook, Twitter, and more, contact us to learn how our social media professionals can help.