Should I Incorporate Videos Into My Social Media Strategy?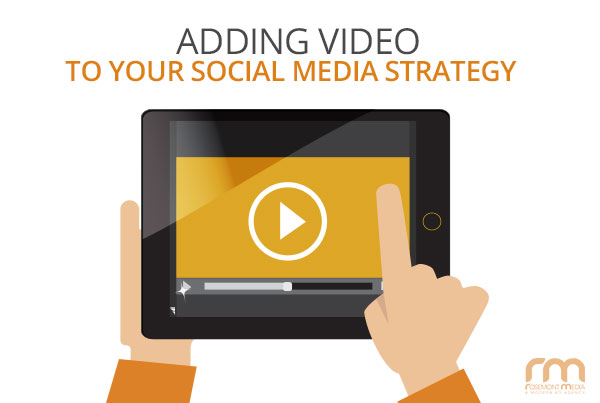 As Keith mentioned in his internet marketing predictions for this year, if you aren't utilizing social video marketing yet, it is something you should definitely begin including as part of your overall social media marketing strategy. Since last year, video posts on Facebook have increased by 75% worldwide, and 94% in the United States alone. Currently, one billion videos are watched per day.
The social networking giant also recently launched an ad feature specifically designed to further increase video views. With the autoplay feature for Facebook Video, YouTube experienced a dip in social referral traffic in 2014. Additionally, Twitter launched a feature last month for users to upload videos directly to its site instead of having to use YouTube.
Today, social users have a variety of platforms to showcase their videos. An effective social video will:
Tell your story. You can include your practice staff members, patient testimonials, brief snippets of your day, and clips from practice events and speaking engagements.
Be timely, relevant, and grab attention within the first few seconds. Take advantage of current events and industry news. Remember that Facebook autoplays the first few seconds of all videos, so it's important to include compelling text and images to immediately grab viewers' attention.
Include raw, unedited footage. To humanize video content, it's best to create 10-30 second micro-videos with a smartphone or tablet. When creating these types of videos, make sure they are captured in landscape view (phone/tablet held horizontally), as this is the best format for social media.
Encourage social sharing. You can create video contests to collect new videos from your followers to repurpose, as well as encourage followers to engage with your page. When you share these videos or patient testimonials, the people in these videos will likely re-share your content on their own pages, expanding your audience.
Learn More about Social Video Marketing
Social videos are a great way to complement the rest of your social strategy. If you would like to speak with one of our account representatives to learn how our social media marketing team at Rosemont Media can help create engaging social content for your medical or dental practice, contact us today.