What If Your Practice Does Not Have A Budget for Social Media?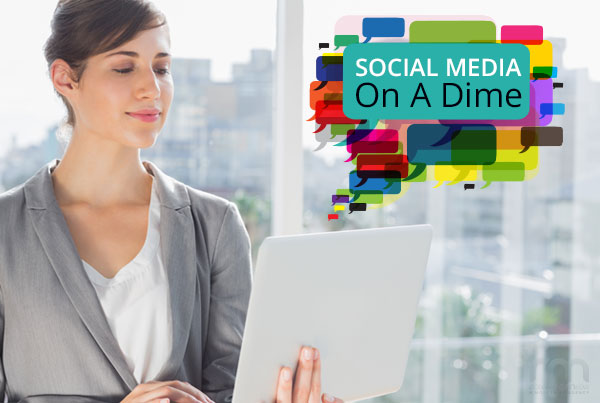 If you say your practice cannot afford social media marketing, well, we hate to break it to you, but…you can.
Within the foundation of any successful business is a marketing strategy. You can be the best doctor with the friendliest staff, a beautiful office, the most innovative technology, and a list of other amazing accolades, but if no one knows about your practice, what benefit is it to you? If you currently have a marketing budget, then you have a budget for social media – you simply need to reevaluate your overall marketing tactics.
With the diversified digital demands of today's world, traditional media (which includes magazine and newspaper ads, billboards, and radio spots) may not always perform as well as social media. Therefore, reallocating some of your traditional media budget to expand the social media portion of your digital marketing budget could be extremely beneficial. By doing so, you've successfully strengthened your marketing strategy without increasing your overall budget.
No matter how big or small your budget is, social media can work for you. However, if you have a small budget, follow these tips to get more bang for your buck:
You are not the star of the show, your patients are. Involve your patients by asking questions, creating engaging contests, sharing patient reviews, and posting patient pictures and video testimonials. If you highlight your patients, they will do the work for you by sharing your content and referring friends to your social pages.
Be efficient and develop a process. Social media is not where you want to just throw every random thing at the wall and see what sticks, and long gone are the days when you can trust an intern to post for you. This will waste countless hours and likely be ineffective. Gain inspiration by looking at current trends and what's working for other industry leaders. Develop a schedule for posting, create content ahead of time, and utilize tools like HootSuite to schedule posts and monitor activity.
Be patient; monitor and adjust. Don't just post and forget. Be sure to check for questions and comments so you can respond in a timely manner. Also, monitor which kinds of posts are more popular and adjust your strategy accordingly.
Always say thank you. These are the two most powerful words on social media. Liking and responding to comments will encourage your followers to continue to engage with your page.
Interested in social media marketing?
If you would like to learn more about how Rosemont Media can help you maximize your social media marketing budget, contact us today. Our consultants would be more than happy to help your strategy get to the next level.