Why Use an Instagram Theme?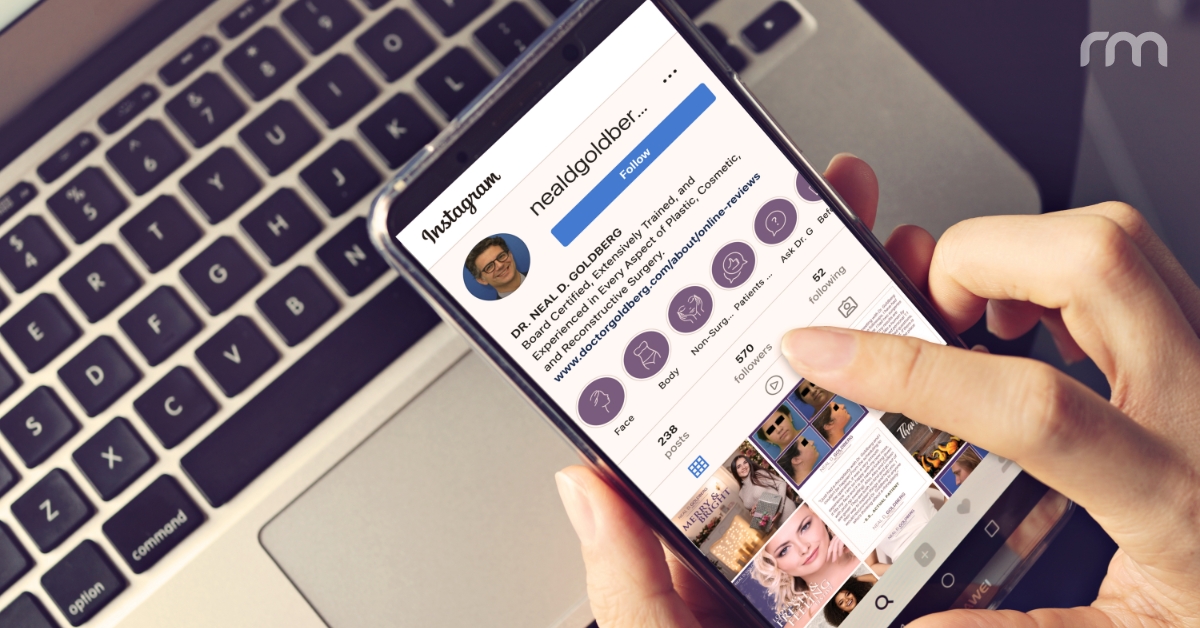 Wondering what will make your Instagram profile stand out more? Have you considered sticking to a consistent theme?
An Instagram theme is the overall aesthetic appearance of your account. It reflects your company and the better it looks, the more likely people will want to follow and interact with your brand. An organized feed leaves a lasting impression on your audience since it gives a more professional look and shows brand consistency. If you want to attract more followers and engagement, it may be time to reorganize your Instagram feed to be more cohesive and eye-catching!
Common Instagram Themes for Healthcare Providers
Instagram feeds for healthcare providers will most likely look different from other regular businesses (like ice cream shops or apparel stores) and influencers or celebrities (like Kim Kardashian or Gordon Ramsay). The benefit of being a healthcare provider is that you can include before-and-after photos, testimonials, patient videos, reviews, and behind-the-scenes content in your Instagram feed. The key to drawing in a bigger audience is posting a blend of each of these types of social media content in a strategic way that fits your theme.
Here are a few examples of themes you can use to help your Instagram look more attractive to current and potential patients:
Brand Color Theme
You can gain inspiration from your current logo to find a color palette that will make your images look more cohesive. Once you've established a color scheme, make sure that you only post photos with those colors in mind. Your brand colors can be part of the photo background, quotes, clothes, etc., as long as they are in each photo.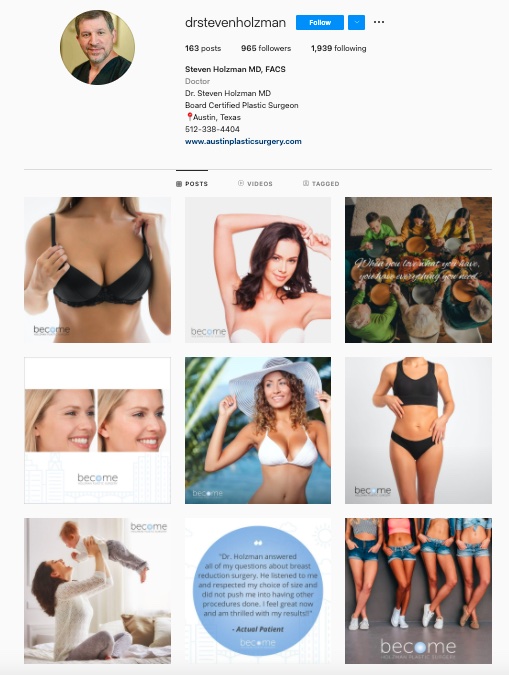 Our social media and design teams work together to incorporate the colors white, black, and blue into Dr. Steven Holzman's Instagram feed.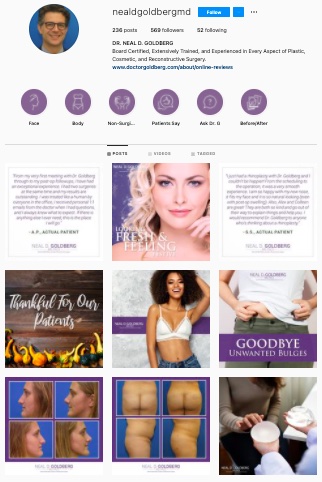 Our social media and design teams work together to incorporate the colors purple and white into Dr. Neal Godlberg's Instagram feed and highlight covers.
Tiles or Grid Theme
A "tiles" or "grid" layout refers to an Instagram feed that alternates between different types of content. For example, some practices may want to consistently switch from posting a before-and-after photo and a quote or a photo of a team member and a testimonial. More simply put, you can alternate back and forth from a post that contains a picture or a video and a post that contains only text. The image below can give you a better understanding of the "Tiles or Grid Theme."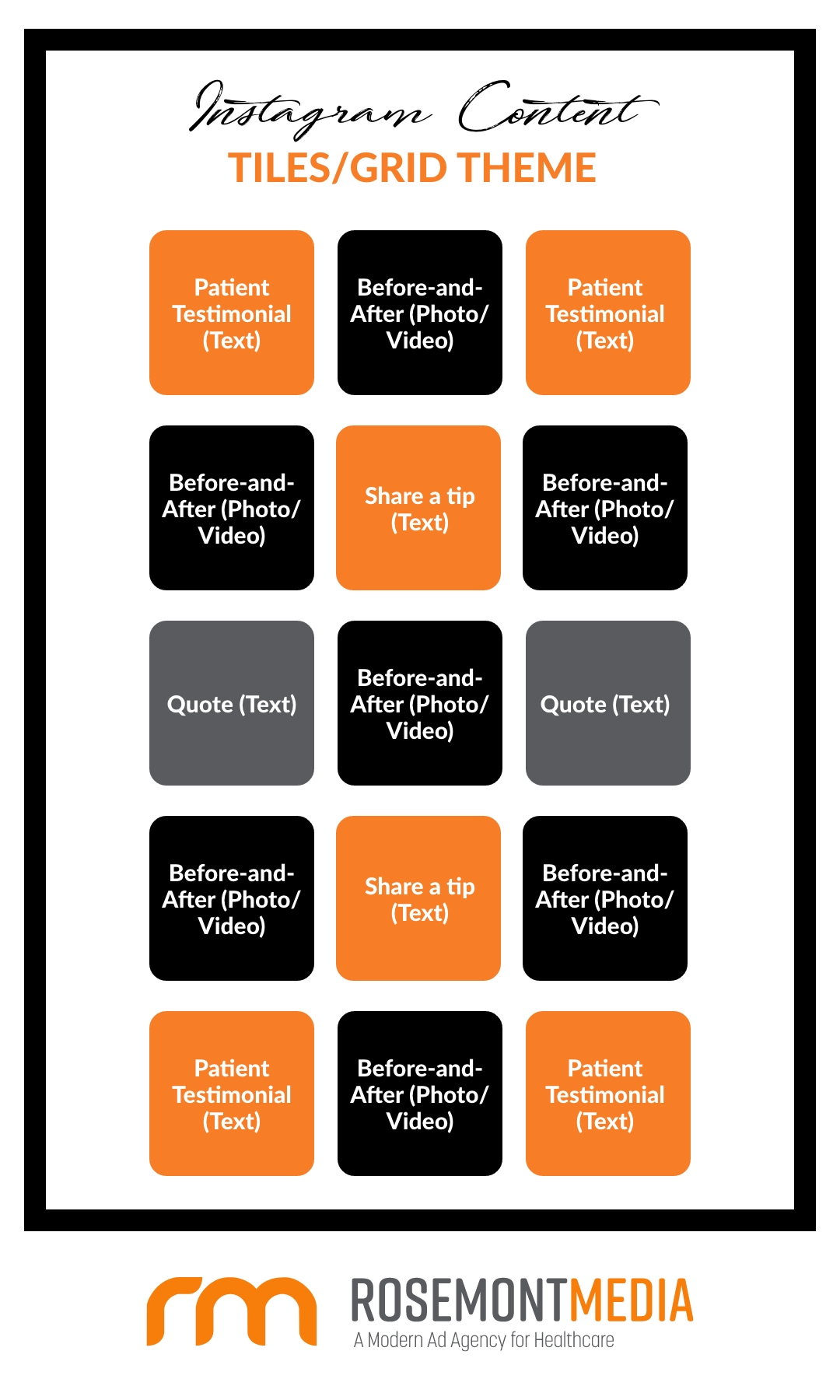 Row or Column Theme
For this type of feed, you must schedule your posts to be the same type of content row by row or column by column. Below you can see a layout of how this theme would look.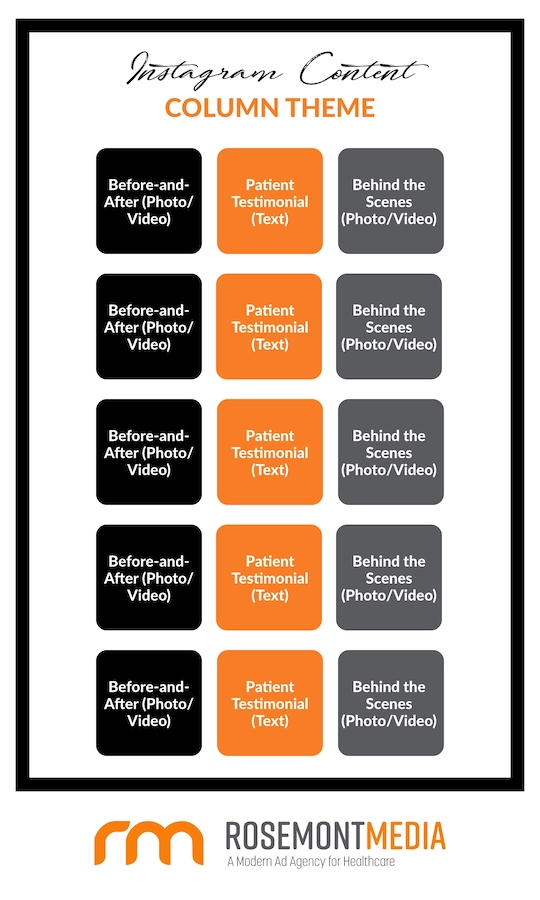 Rosemont Media Can Help You Establish an Instagram Theme
Some Instagram themes may take a little more time and coordination, which is why our Rosemont Media team is here to help. We want your practice to stand out, especially on social media platforms like Instagram. Contact us today to learn how we can help you grow your brand!