ASAPS Aesthetic Meeting 2015 – Rosemont Media CEO Keith Humes will be Panelist Speaker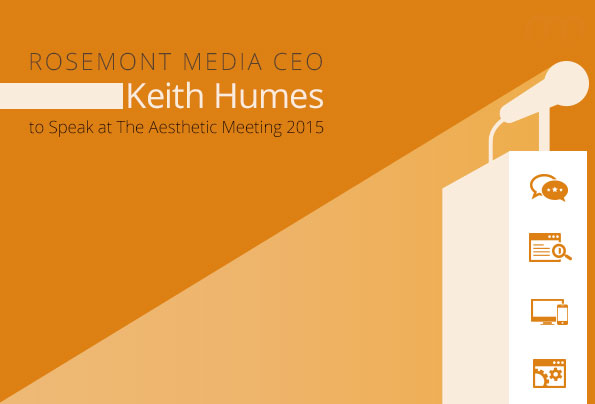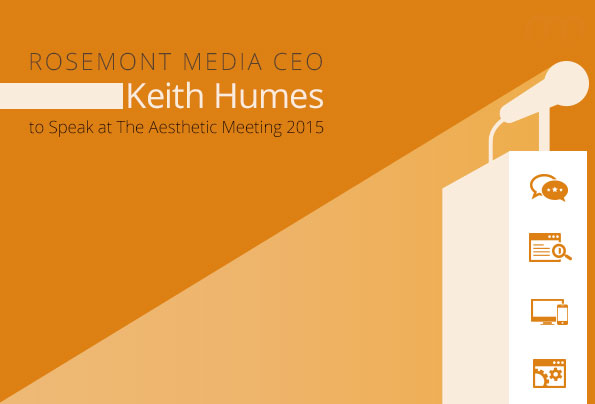 Our own Keith Humes is heading to Montreal to speak before plastic surgeons from across the globe at the American Society for Aesthetic Plastic Surgery's annual conference known as The Aesthetic Meeting. Scheduled for May 15th – 19th at the Palais des Congrès in Montréal, Quebec, The Aesthetic Meeting 2015 is the 48th gathering of its kind since ASAPS came into existence in 1967.
Humes will be participating in two different panel discussions this year. The first, Internet Marketing in 2015, will be held on Sunday, May 17th at 7:00 a.m. His second panel discussion will focus on Social Media in 2015 and will be held the same day at 10:00 a.m. Among the topics Keith will be speaking about are how plastic surgeons can optimize their social strategies, plan their editorial calendars to ensure their content output is timely and relevant, and how to best navigate some of latest changes to search algorithms instigated by Google. The latter will include information and guidance on what some have termed "Mobile-Geddon," a significant change in the way Google ranks websites which places massive importance on mobile website design and mobile marketing strategies. Thankfully, Rosemont Media has been preparing for this for years, encouraging our clients to utilize responsive website design and advanced SEO techniques to make sure their sites are ready for the mobile revolution.
ASAPS is known as the leading organization in the world devoted to plastic surgery research and education. With a membership that includes thousands of board-certified plastic surgeons in the U.S., Canada, and 28 other countries, ASAPS holds The Aesthetic Meeting each year. Gathering plastic surgery practitioners, educators, and other professionals who provide services to the aesthetic industry, the annual conference brings together some of the most respected members of their fields to talk about the latest in advances in cosmetic surgery.
Keith says every year he is excited to attend The Aesthetic Meeting and talk with experienced, reputable plastic surgeons who are known throughout the world – many of whom are Rosemont Media clients! Please keep an eye on our blog in the weeks ahead for more information on our participation at the ASAPS conference.
If you would like to learn more about how to enhance your website's presence online, or if you are looking to start fresh with a brand new website equipped with the latest medical SEO strategies, please contact Rosemont Media today.