How to Improve Your Organic Yelp Rankings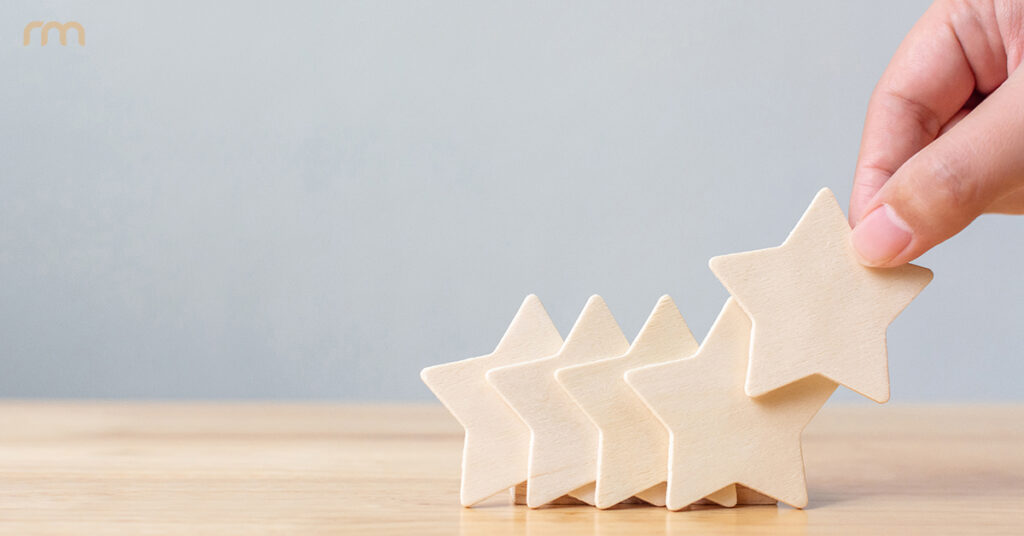 So you want to rank higher on Yelp? The key to increasing your organic prominence and exposure on the popular business directory is to employ various optimization tactics known to boost rankings for searches related to your medical or dental practice. Essentially, it's SEO for Yelp, as the directory has a unique ranking algorithm that dictates positioning on its results pages—much like Google and other search engines do.
With that understood, here are eight helpful tips for improving your organic Yelp rankings:
1. Ensure Your Practice Name, Address, and Phone Number Are Correct
This may seem obvious, but making sure your practice name, address, and phone number are accurate on your Yelp profile—as well as consistent with how they are listed on Google and various other online directories—is critical to your optimization efforts. After all, uniformity is essential for establishing a recognizable brand.
2. Identify Key Terms You Want to Rank For
Compile a list of primary terms you would like to index for when people search for medical or dental providers in and/or around your area. For instance, if you offer plastic surgery, your list may include "plastic surgeon," "breast augmentation," "mommy makeover," and several additional terms/procedures. These keywords can then be utilized strategically throughout your Yelp profile to help you appear for exact—or even related—searches, which we'll cover below.
3. Compose an Accurate Business Description That Includes Keywords
When providing a general overview of your practice in the business description section of your Yelp profile, it's a good idea to weave in some of the top terms you identified. The trick, however, is to do so in a natural-sounding way that doesn't appear spammy or overloaded with keyword-stuffing. Good terms to target here might include "plastic surgeon" and "breast enhancement" or "dentist" and "cosmetic dentistry"—basically, broader terms that fit seamlessly within an accurate description of your practice and the type of care you offer.
4. Take Advantage of Keyword Opportunities in the Specialties Section
The specialties section is another great opportunity to include mention of several of your keywords, though—like your business description—you will need to do so in a natural manner. While simply naming treatments and procedures with no other context is frowned upon, you can incorporate a list of your top services into complete sentences using a professional, yet conversational tone.
5. Select Proper Service Categories
You'd be surprised by the number of doctors and dentists who don't select all service categories applicable to their practice. If you offer Invisalign® as part of your cosmetic dentistry treatments, "Orthodontist" is a relevant category, so choose it! If you're a plastic surgeon, "Cosmetic Surgeon" likely applies to you too!
6. In Addition to Your Actual City, Choose Other Nearby Locations
Unbeknownst to many, there is more than one location option in Yelp settings. Use this to your advantage by not only selecting the city in which your practice is located, but also by choosing nearby areas you wish to index for.
7. Fill Out Your Profile in Its Entirety
Yelp—like many business directories—tends to favor profiles that are filled out completely. As a result, try to ensure yours includes everything from a profile picture and practice photos to office hours and access to your website. You can even provide specific information such as accepted payment methods and insurance plans, parking availability, WiFi accessibility, military discounts, and more.
8. Acquire Treatment-Specific Yelp Reviews
When patients love their results, don't be afraid to ask them to leave a Yelp review that—in addition to describing their experience—specifies the treatment(s) they received. This user-generated keyword optimization goes a long way in the eyes of Yelp, particularly once similar reviews start to pile up.
Have Questions? Need Help?
If you would like more information on the various ways to improve your organic Yelp rankings, or if you are interested in getting Rosemont Media's help, we encourage you to contact us today. A friendly member of our team will be happy to answer your questions and speak with you about all your digital marketing needs and goals.