Huntsville Plastic Surgeon Unveils New Responsive Website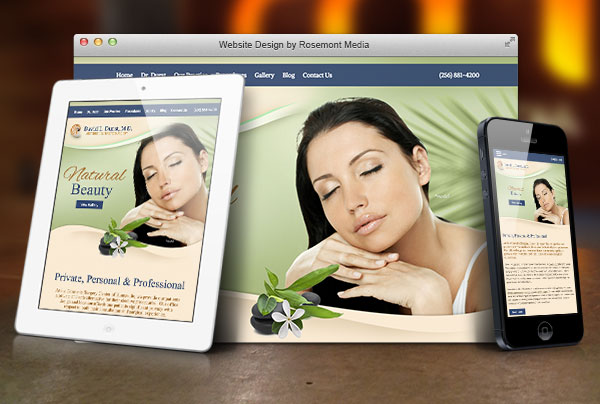 Dr. David L. Durst opens the virtual doors on an advanced new website designed to serve as a comprehensive educational resource for individuals considering cosmetic enhancement.
Huntsville, AL – Dr. David L. Durst, a board-certified plastic surgeon in Huntsville, is announcing the launch of a state-of-the-art new website to provide viewers with detailed information on plastic surgery and non-surgical cosmetic enhancement procedures. Dr. Durst's new site incorporates some of the latest tools in design technology, as well as a comprehensive selection of pages describing the many procedures he offers.
The new website has been created utilizing a responsive website design, allowing it to be viewed and navigated easily across laptops, desktops, tablets, and smartphones without sacrificing depth of content or accessibility. In addition to an informative biography of Dr. Durst and an overview of his philosophy of care, the site includes:
Dr. Durst's new website also has helpful information on plastic surgery financing options and the latest news on advanced techniques and treatments. The site has been designed with light colors and a calming "beach-like" feel in combination with images and text illuminating Dr. Durst's commitment to results that look both beautiful and natural.
Developed in collaboration with Rosemont Media, a San Diego-based medical marketing company, Dr. Durst's new website offers visitors a thorough view inside his practice and a comprehensive look at the many options available to them. Dr. Durst says he hopes the site will give individuals a helpful glimpse into his overall approach to care and serve as a reflection of the private, welcoming environment they can expect.
About David L. Durst, MD
Dr. David L. Durst is certified by the American Board of Plastic Surgery and has been in private practice in Huntsville for nearly 30 years. Dr. Durst attended medical school at the University of Missouri-Columbia, followed by completion of his surgical residency and plastic surgery residency at the University of Kentucky. He is a member of the American Society of Plastic Surgeons, the Alabama Society of Plastic Surgeons, and many other national and local organizations. Dr. Durst is the co-founder of The Cosmetic Surgery Center of Huntsville, a freestanding plastic surgery center that is certified by The American Association for the Accreditation of Ambulatory Surgery facilities. He is available for interview upon request.
For more information about Dr. Durst and his plastic surgery practice, please visit drdurst.net.