Is Your Website Compatible with a Wristwatch?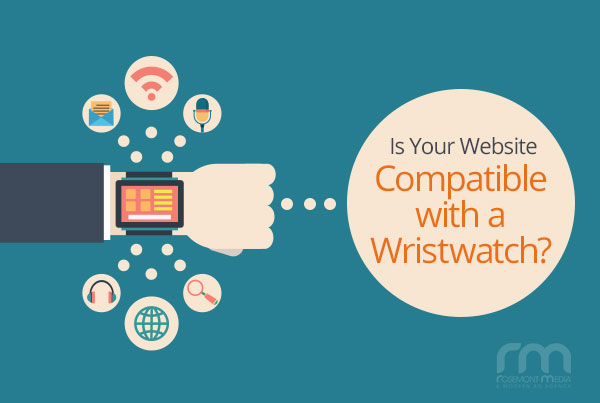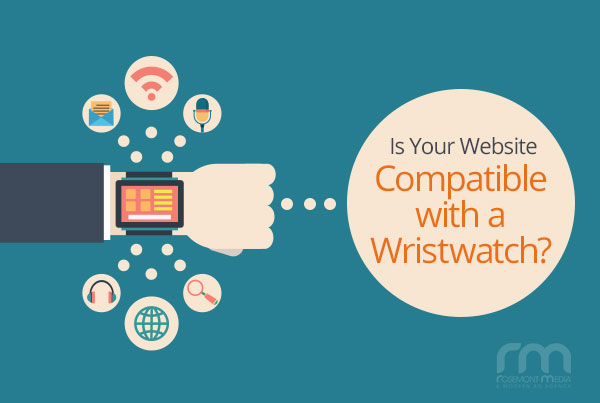 Yes, you read that title correctly – Is your website compatible with a wristwatch? Funny thing is, that's a serious question. Have you ever heard of wearable technology? If you haven't, prepare to have your mind blown. If you have, well, prepare to have your mind blown again.
Wearable technology refers to smart watches, smart glasses (such as Google Glass), fitness trackers, and a variety of other Internet-compatible mobile devices designed to be worn right on your person. Yep, instead of pulling out your smartphone or iPad to surf the Internet, you can find answers to your questions by accessing information online via the smart watch strapped to your wrist or the smart glasses transmitting an LED illuminated display literally right in front of your eyes. How cool is that?!
Well, apparently it's as cool as $8 billion, which is currently the estimated value of the wearable technology market – according to a report recently released by Generator Research. But that's not all. The same report projects the wearable technology market to reach $101.2 billion by 2018!
All the above brings us to a question we frequently ask towards the end of our blog posts: What does all this have to do with you and your practice?
With the projected surge in the use of wearable technology, the necessity of a mobile-friendly and/or responsive website design for your practice's site becomes essential to providing your patients with a quality online experience. The screen sizes and displays of different wearable technology devices are sure to vary with the number of fashion opportunities they present, and your website needs to be equipped to automatically adjust to a user-friendly layout no matter the dimensions of device from which it is accessed.
To ensure your medical or dental website is prepared for the wearable technology revolution, contact Rosemont Media today.