New Haven Weight Loss Surgeons Reveal Innovative Responsive Website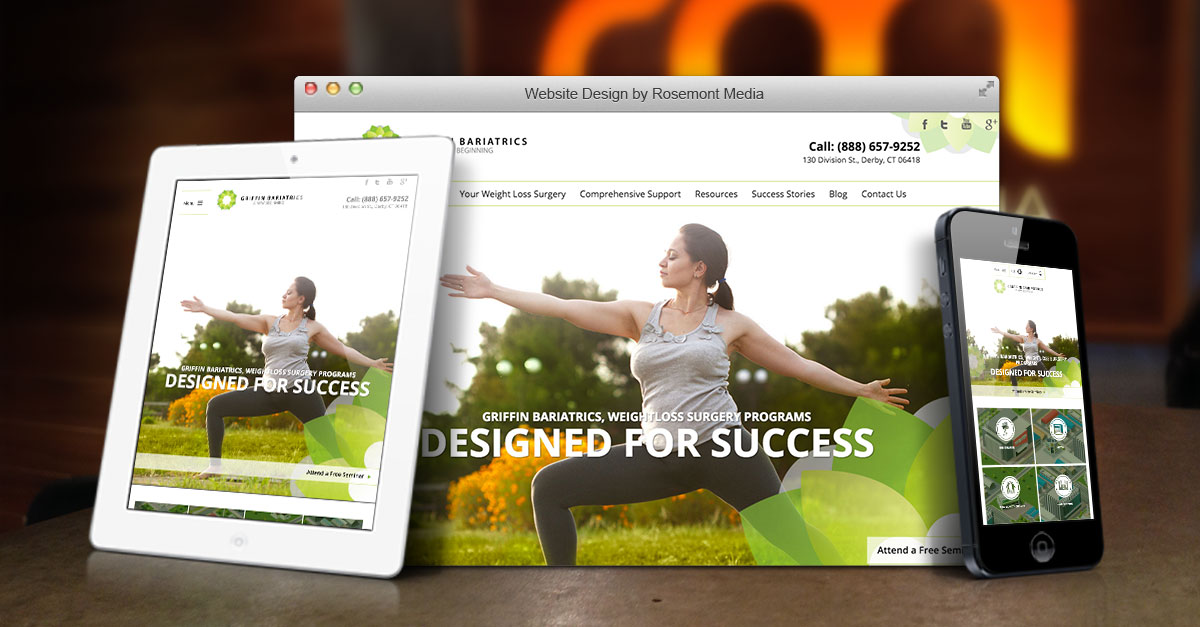 Griffin Bariatrics unveil a new adaptable website with interactive qualities, innovative design features, and an appealing layout that can be viewed from any Internet-compatible device.
Derby, CT — Griffin Bariatrics says that having 24-hour support can help patients achieve greater success following bariatric surgery. As a result, the New Haven weight loss surgeons decided to collaborate with Internet marketing firm Rosemont Media to update the medical center's website. The innovative new site features a comprehensive selection of resources that existing and prospective patients can access whenever they need from virtually any location.
Due to its responsive website design, the updated site can be accessed from Internet-compatible mobile and traditional devices with equal ease. As a result, individuals can view patient testimonials, look up nutritious recipes, and research bariatric surgery options from home or while on the go. The modern layout also includes a "map" of the Griffin Bariatrics community that directs users to the various innovative elements available online.
Other features include integrated medical SEO that enhances the website's online visibility and the ability to register online for free weight loss seminars. With these and other attributes, Griffin Bariatrics hopes to provide exceptional care to its patients and help them achieve their weight loss and health goals.
About Griffin Bariatrics
Griffin Bariatrics is comprised of a team of skilled weight loss surgeons extensively trained in minimally invasive bariatric techniques. The practice offers gastric bypass surgery, gastric banding surgery, and gastric sleeve surgery, as well as a comprehensive selection of weight loss support programs. Griffin Bariatrics is part of Griffin Hospital, a member of the international Planetree network of hospitals, which emphasizes patient-centered, high-quality care that promotes healing.
For more information about Griffin Bariatrics, please visit griffinhospitalbariatrics.com and facebook.com/Griffin.Bariatrics.