New York Plastic Surgeons Announce the Launch of New Practice Website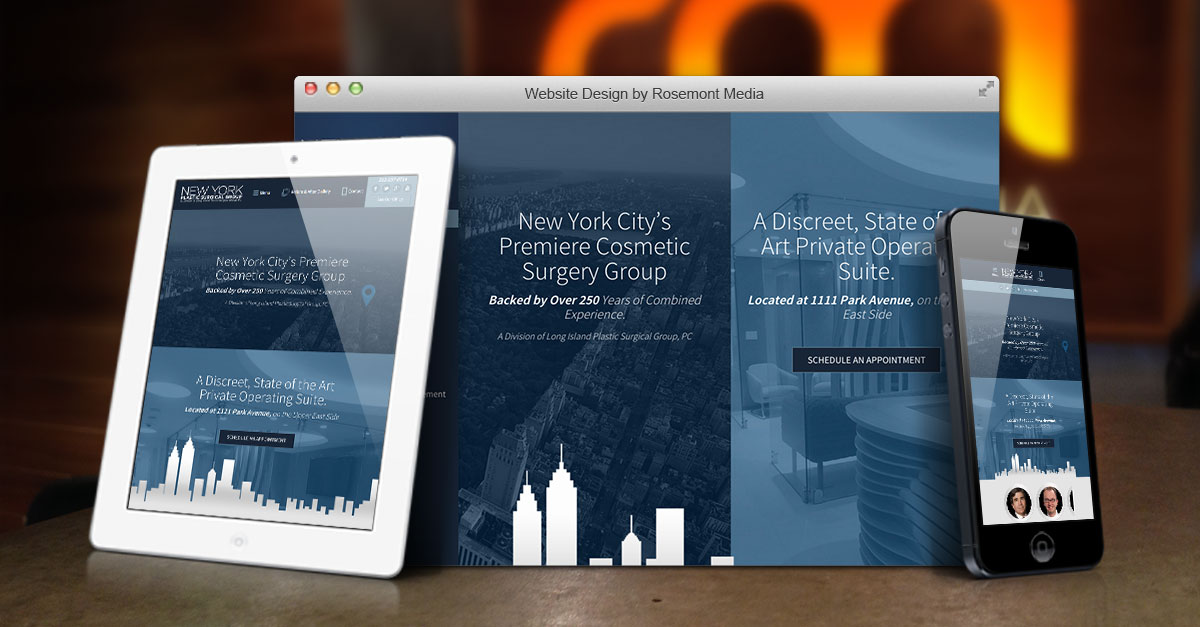 The team at New York Plastic Surgical Group (NYPSG) reveals the practice's new responsive website, equipped with a variety of advanced design elements for an easy-to-use patient resource.
New York, NY – As part of its commitment to provide comprehensive patient care, New York Plastic Surgical Group, a division of Long Island Plastic Surgical Group, PC, has recently introduced its informational practice website to the public. With the launch of this online resource, the plastic surgeons at NYPSG explain that patients can find a wealth of valuable practice and procedural information in an attractive and easy-to-use format.
Among its many innovative design elements, the NYPSG website was developed with responsive capabilities. This means that despite the type of Internet device being used to access the resource – whether smartphone, tablet, or laptop – visitors can see the site in its entirety without the need to scroll across its width or zoom to make content legible. This is due to the website detecting the device in use and automatically adjusting to fit the exact dimensions of that technology. This advanced feature offers a more user-friendly platform across which to find information.
In addition to its responsive design, the NYPSG website has been filled with original content that is organized in a clear menu bar for easy navigation. The elaborate procedural pages were written using the latest medical SEO strategies to increase practice visibility online. As individuals search for plastic surgery-related topics, they can more easily locate the NYPSG site for their research.
For the creation of the new website, NYPSG collaborated with medical website design firm Rosemont Media. Together, the teams were able to build a website that communicates the advanced expertise of NYPSG, as well as educates current and prospective patients on what to expect during various treatments.
About New York Plastic Surgical Group
New York Plastic Surgical Group is a division of Long Island Plastic Surgical Group, PC, which has been providing cosmetic and reconstructive surgery procedures for over 65 years. NYPSG was first established in 2013 and continues LIPSG's mission of providing state-of-the-art plastic surgery care to those in the New York area. Born from an organization whose professionals have over 200 years of combined experience, NYPSG is operated by seven of LIPSG's highly experienced and board-certified plastic surgeons. The practice also oversees Deep Blue Med Spa, a comprehensive skin rejuvenation medical spa offering only the most advanced, innovative treatments and products with proven results. The doctors are available for interview upon request.