Norfolk Ophthalmology Practice Launches New Responsive Website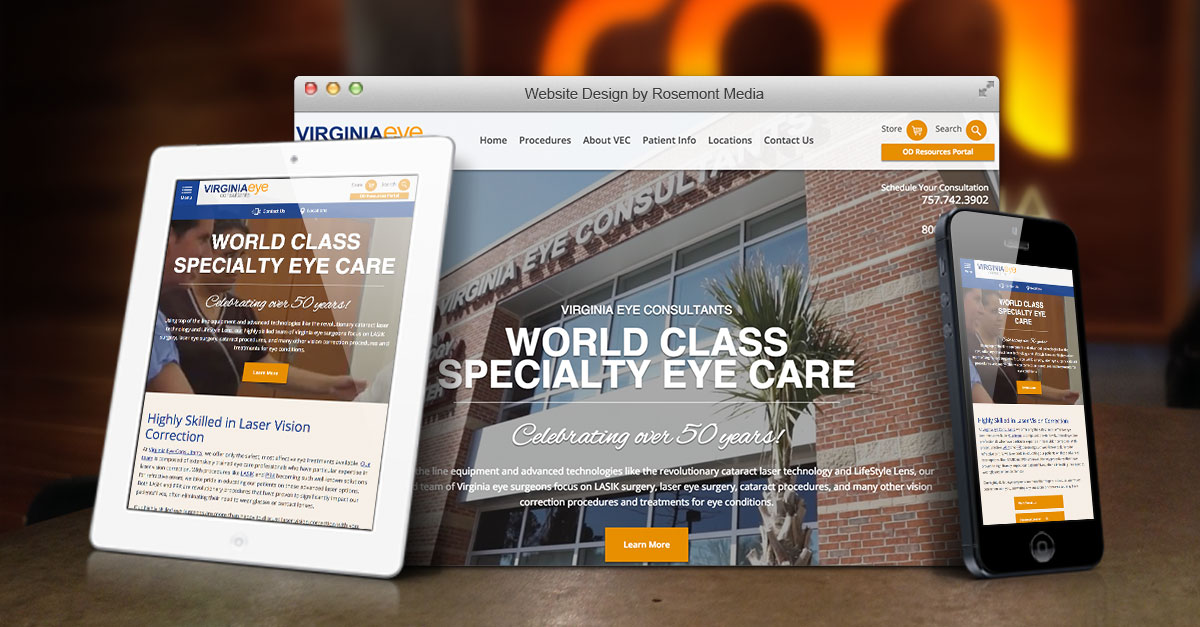 Virginia Eye Consultants announces the launch of its new website, designed to act as an online resource to help users more easily find the information for which they are looking.
Norfolk, VA — The team of eye doctors at Virginia Eye Consultants has recently unveiled their practice's new responsive website. Offering a comprehensive list of eye care solutions, VEC has launched the all-inclusive resource for those wishing to learn about eye conditions and treatments. From the attractive design and organized layout to the extensive information available, the doctors believe their new website will provide a rewarding and user-friendly online experience.
On first glance, visitors to the website can watch a fixed video background on the homepage, which provides a virtual look inside the practice. Throughout the website, users can find interactive elements to help them as they research. Whether they wish to learn about VEC or find details regarding a specific eye condition or procedure, the site is home to an expansive collection of information.
In addition to the attractive, informational resource, visitors can view the responsive website design from any Internet device with ease. From tablets and smartphones to classic desktop computers, users may notice the website automatically resizes to fit the exact dimensions of their device, making the VEC website an easy-to-use resource.
To create this dynamic resource, the team at VEC collaborated with medical website design firm Rosemont Media. Together, the eye care team and marketing professionals were able to develop the educational and visually appealing resource that VEC had envisioned. The eye care practice is pleased to reveal their updated website and hopes it will provide a valuable user experience to current and prospective patients.
About Virginia Eye Consultants
For over 50 years, Virginia Eye Consultants has been providing advanced eye care services to the Hampton Roads area. The team is composed of 14 eye doctors who are fellowship trained and board certified, providing state-of-the-art eye and vision care. Specialties offered at VEC include LASIK, cataract surgery, corneal transplants, glaucoma, macular degeneration, and much more. The eye surgeons are available for interview upon request.
For more information about Virginia Eye Consultants, please visit virginiaeyeconsultants.com and facebook.com/vec2020.