Pasadena Plastic Surgeon Reveals New Responsive Website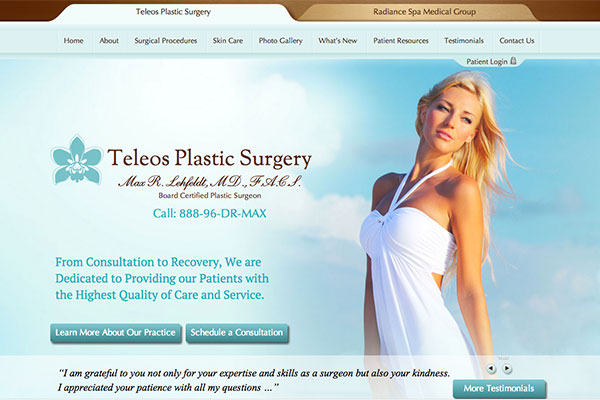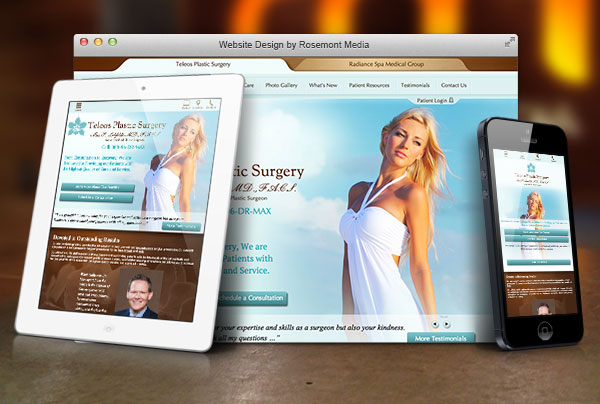 Dr. Max Lehfeldt recently launched an innovative new practice website with responsive capabilities, providing current and prospective patients with improved access to plastic surgery information.
Pasadena, CA — Endeavoring to provide a more user-friendly experience for existing and potential patients, Dr. Max Lehfeldt, a plastic surgeon in Pasadena, recently announced the release of his state-of-the-art responsive website. Featuring an adaptable layout, the site is designed to offer visitors improved access to medical and practice information while on the go. Furthermore, the advanced format offers an appealing, easily navigable interface that makes browsing content on a mobile device easy and enjoyable.
Developed in collaboration with medical website design firm Rosemont Media, the upgraded site allows users with Internet-capable tablets, laptops, desktops, and smart phones to access expanded content on a variety of popular cosmetic enhancement procedures. Designed to adjust to fit the dimensions of any size screen, visitors can view procedural information on breast augmentation, breast reconstruction, facelift, liposuction, and more without having to pan and zoom to see the entire page. Furthermore, the site has been optimized with the latest medical SEO strategies to enhance the practice's online visibility, helping people locate the information they are seeking more easily.
Ultimately, Dr. Lehfeldt indicates that to reach modern patients who are researching facial, breast, and body rejuvenation treatments from mobile devices, physician websites need to mirror the philosophy and ethics of the practice. For his site, he says he strives to provide a beneficial resource to help educate individuals, utilize the most advanced technology available, and offer high-quality care from consultation to final result.
About Max Lehfeldt, MD, FACS
Dr. Lehfeldt graduated with honors from Yale University before continuing on to the University of California-Keck School of Medicine, where he earned his medical degree. A board-certified plastic surgeon, he is an active member of several esteemed medical associations, including the American Society for Aesthetic Plastic Surgery (ASAPS) and the American Society of Plastic Surgeons (ASPS), as well as a Fellow of the American College of Surgeons. The recipient of numerous accolades, Dr. Lehfeldt has been named one of Pasadena's Top Doctors by Pasadena Weekly Magazine for six years in a row. He is available for interview upon request.
For more information about Dr. Lehfeldt and his practice, please visit teleosplasticsurgery.com and facebook.com/DrMaxPlasticSurgery.