Richmond Plastic Surgeons Launch New Specialty Website for Facial Procedures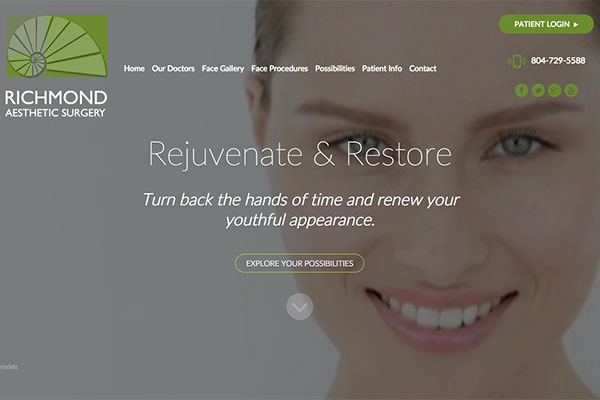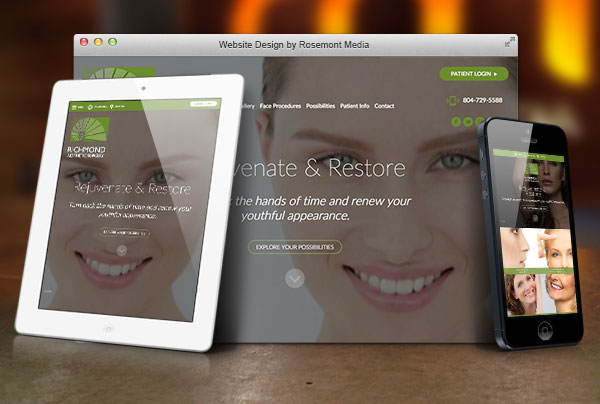 Dr. Neil J. Zemmel announces his new facial plastic surgery website and discuss the advanced features employed for its design.
Richmond, VA – To help educate the public on facial plastic surgery, Dr. Neil J. Zemmel of Richmond Aesthetic Surgery is proud to announce their new specialty website devoted to surgical and non-surgical facial procedures. The Richmond plastic surgeons have equipped the site with comprehensive information about the surgical options they offer, while utilizing state-of-the-art design concepts for a more dynamic viewing experience.
As part of their new specialty site, Dr. Zemmel is pleased to introduce the advanced features of its design. The includes responsive capabilities, which signals the site's dimensions to automatically adjust to the viewer's screen size. Additionally, the website has been filled with visual content to help patients more easily find the information for which they are looking. On one of the pages devoted to facial concerns, for instance, the surgeons believe patients can better customize their search by clicking on the interactive face model to find treatments for their specific problem areas.
For the creation of their new website, Dr. Zemmel collaborated with Rosemont Media, a medical website design firm. In addition to designing the customized facial plastic surgery website, the firm optimized the content utilizing the latest medical SEO strategies to improve the practice's visibility online. As a result, he believes patients can more easily locate and navigate through their new website, making the research process a much more rewarding experience.
About Richmond Aesthetic Surgery
Richmond Aesthetic Surgery is operated by Dr. Neil J. Zemmel. He performs a wide range of cosmetic and reconstructive surgery of the face, breast, and body. They are committed to staying up-to-date with the latest advancements in technology, as well as utilizing state-of-the-art surgical techniques to ensure the safest, most effective procedures. They are available for interview upon request.
For more information about Richmond Aesthetic Surgery, visit richmondplasticsurgery.com, vabreastsurgery.com, and plus.google.com/109479035144616950506/about.