Right and Wrong Ways to Manage Online Reputation and Reviews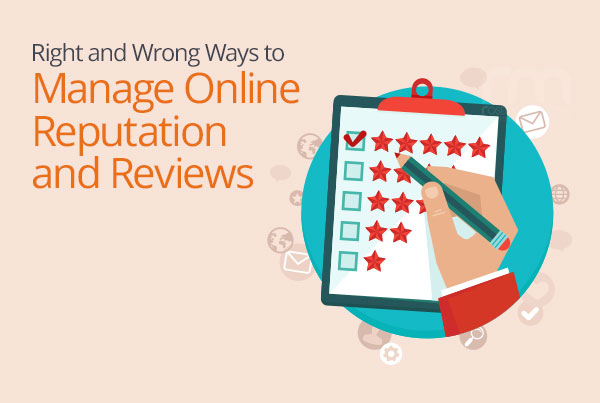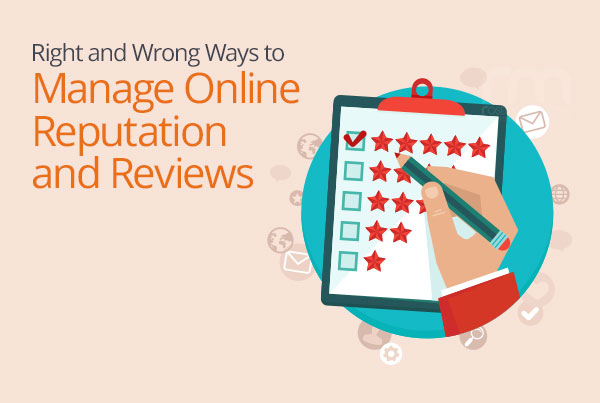 In our previous post – What's the Point of Reputation Management? – we discussed how important reputation management is for preserving the integrity of your professional brand. As promised in our concluding sentence, here are some right and wrong ways to go about managing your online reputation.
The Good
Be proactive. There are a number of tools and strategies that can successfully help you maintain a positive online reputation, but no matter which ones are utilized or implemented, it is extremely important your practice be involved by providing excellent service and encouraging your patients to write online reviews about their experiences. The more you can get your patients to write reviews about you and your practice across all social sharing channels and review outlets, the more weight your online reputation will carry. Furthermore, personally addressing any poor reviews or negative publicity you may receive can help demonstrate that you really do care about your patients' experiences and what they have to say.
The Bad
Let's say you do receive a negative review somewhere along the way. The last thing you want to do is try to counteract and/or bury this review in a sea of fake or paid-for reviews, as these strategies are illegal. "That's okay," you think to yourself, "I'll just carry over a number of positive reviews from one channel to another to conceal the bad one." Well, unfortunately, that's not a viable option either. Reviews cannot be taken from one source and automatically transferred or aggregated into another; they need to be written by patients with an account (i.e. Google+, Yelp, etc.) who take the time to actually write the review.
The Ugly
Failing to abide by these reputation management rules and guidelines can ultimately result in substantial penalties, including hefty fines. Additionally, some review outlets – Yelp, for one – may flag your practice's page with an alert visible to online visitors if they believe you may be illegitimately generating reviews.
Conclusion
Do your research before signing on with a firm that offers reputation management. For some key questions to ask when considering an outside company for online reputation management, stay tuned for our next blog post.