RM to Attend ASAPS Symposium: Experienced Insights in Breast and Body Contouring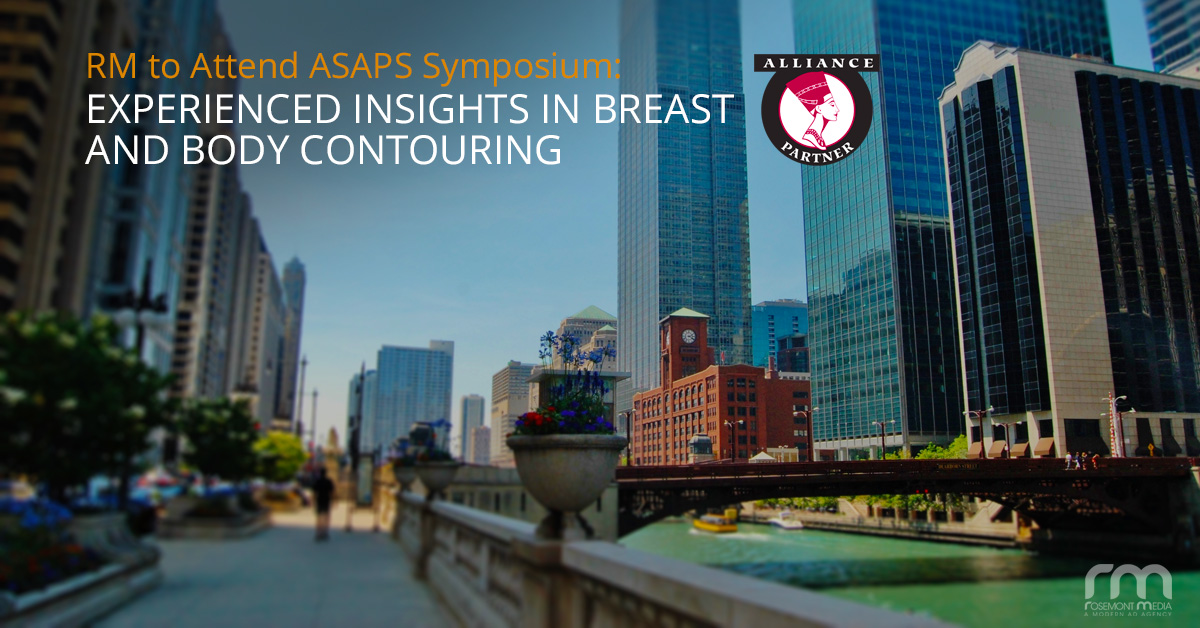 Staying up-to-date on the latest trends in cosmetic surgery is an essential part of providing our medical clients with cutting-edge SEO, social media, and content marketing strategies. As part of this mission, Rosemont Media attends numerous conferences around the nation, heralding the benefits of ethical web marketing strategies. Next on our agenda is the prestigious ASAPS symposium: Experienced Insights in Breast and Body Contouring. We're delighted to announce our own Brandon Borenstein, Senior Medical Consultant, will be headed to Chicago from October 6th-8th, where he will represent RM from Booth #9.
Experienced Insights is designed to give plastic surgeons an opportunity to discuss advances in liposuction, breast augmentation, fat grafting, buttock reshaping, abdominoplasty, vaginal rejuvenation, and other aesthetic enhancement procedures. Of course all talk and no play makes for a dull conference, so interactive courses are available to help physicians practice new techniques and better understand emerging technologies.
In addition to an educational opportunity, this conference provides us with a chance to connect with new and established friends in the plastic surgery field. We hope you'll stop by to say hello to Brandon if you're attending Experienced Insights. Once again, you can find him at Booth #9.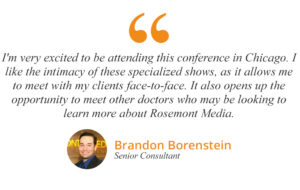 If you would like more details about our trip to Experienced Insights in Breast and Body Contouring, or if you would like to talk about our medical marketing options, please contact us today.