Rosemont Media Answers AdWords FAQs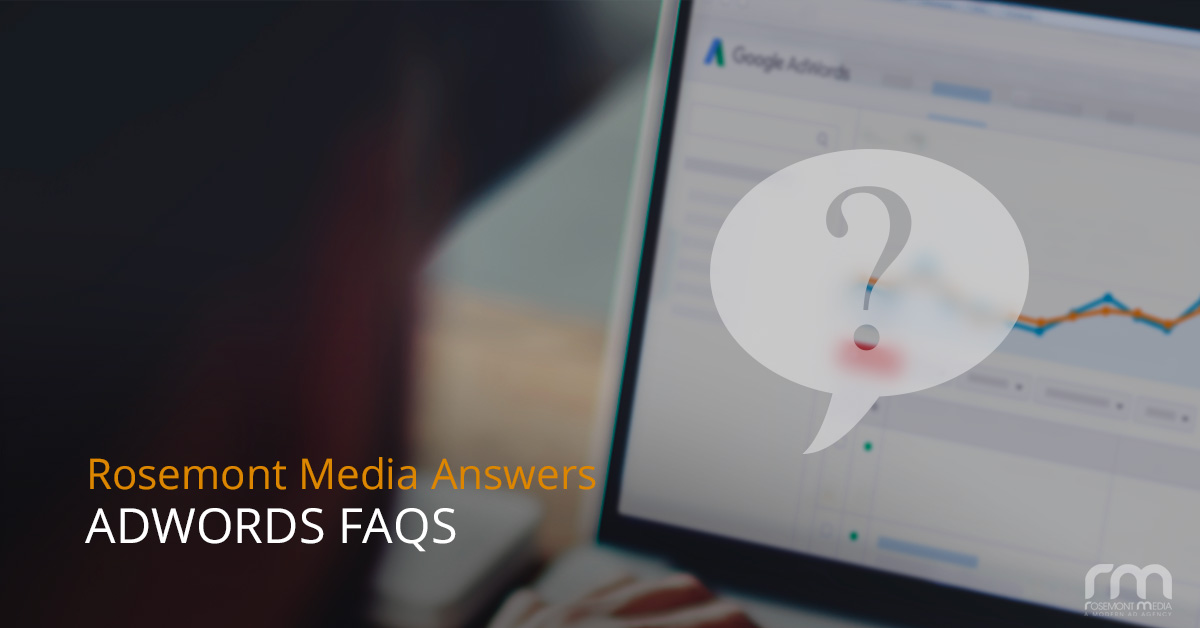 As a Premier Google Partner, we take it upon ourselves to always stay on top of the latest Google updates and advancements, and we pride ourselves on our extensive AdWords knowledge and experience. Remaining well-informed enables us to keep our clients on top. Naturally, we hear a lot of questions when it comes to AdWords. To help you better understand how we can achieve and maintain visibility for our clients in search engine results, we've taken some of the questions we hear most often and listed them below, along with links to related posts for more in-depth answers:
What is an AdWords landing page?
Once a user clicks on your AdWords ad, they are directed to a specific page on your website. This page is called a landing page, and to maximize its potential in your AdWords campaign, we recommend following Google's best practices. Take a look at our tips for optimizing your AdWords landing pages to discover the best way to get your website content aligned with your AdWords strategy.
How do I determine a budget for AdWords?
Figuring out how much you need to spend in order to run a successful AdWords campaign can be tricky. The location of your practice, the type of practice you run, and the services you offer are just a few of the factors you should consider when deciding how much you should invest in your AdWords campaign. Not sure where to start? Don't worry—we have provided some helpful guidelines to explain what you need to be aware of when creating your budget for AdWords.
Is there a way to track my AdWords?
You already know the importance of a strong AdWords campaign, but how can you be sure it's working for you? It's not uncommon to wonder how you can monitor the results of your efforts in an attempt to gauge efficacy and make any necessary adjustments to your strategy. Under the "Campaigns" tab in your AdWords account, you can review three main types of analytics: impressions, clicks, and click-through-rate (CTR). Our recent post can help you figure out how to track your AdWords campaign.
What are the types of keyword matches, and how do I use them?
There are five main match types that can be set for your selected keywords in AdWords. The match type assigned to each keyword will determine which searches trigger your ad for users. The match types include: exact match, phrase match, broad match, broad match modifier, and negative match. Check out our post explaining these five types of AdWords keyword match types to discover which will work best for your targeted keywords.
Learn More About AdWords
Still have questions? The experts at Rosemont Media can help. Contact us today to speak to a representative for more information about AdWords and to find out how we can assist you in getting the most out of your campaign.