Rosemont Media Welcomes the 2015 ASCRS-ASOA Symposium & Congress to San Diego!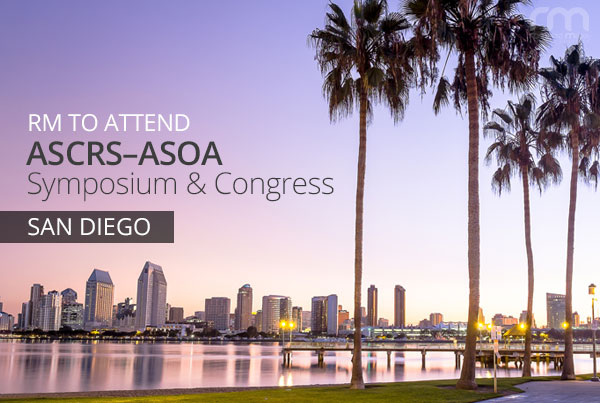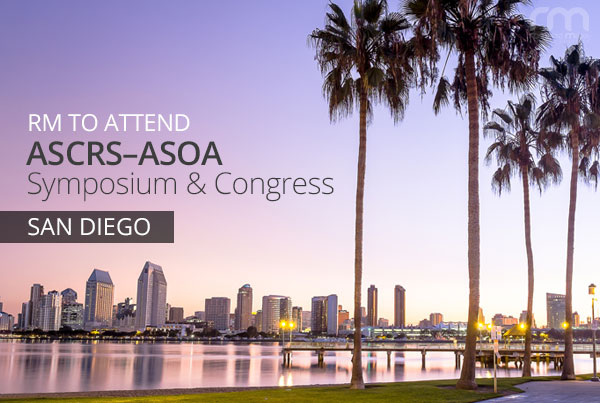 Every April, leading ophthalmologists from around the nation converge in a major US city to attend the ASCRS-ASOA Symposium & Congress. Spring 2015 brings the annual convention to America's Finest City and Rosemont Media's cherished hometown, where eye care professionals can take advantage of the temperate climate, authentic Mexican cuisine, and gorgeous coastal scenery of San Diego, CA from April 17th through the 21st. As longtime attendees, we are excited to welcome this prestigious event to our neighborhood, and we are also pleased to announce our CEO, Keith Humes, and team of medical consultants will be exhibitors at the convention.
This unique event brings together members of the American Society of Cataract and Refractive Surgery and the American Society of Ophthalmic Administrators. The gathering is designed to provide an indispensable opportunity for eye care professionals to learn about emerging techniques and technologies, participate in interactive panels, and discover advantageous marketing opportunities. From our convenient location at Booth 654, Keith and our medical consultants will be discussing the importance of Search Engine Optimization (SEO) strategies for the modern ophthalmology practice, addressing in particular the advantages of incorporating responsive design into a practice website. Additionally, our team members look forward to reconnecting with a number of our friends and clients in the eye care field, as well as establishing new relationships.
Rosemont Media is proud to have been one of the first marketing firms in the industry to create responsive website designs, and we've been developing adaptable layouts for years. With the Google "mobile-friendly" update approaching (the deadline is April 21st!), now is the time to upgrade your ophthalmology practice website so your online presence remains strong and fruitful.
If you're attending the ASCRS-ASOA Symposium & Congress this April, we hope you'll stop by Booth 654 to say hello, learn a little bit more about how Google will utilize responsive capability as a ranking factor, and check out some examples of our adaptable sites. In the meantime, if you have any questions about our participation in the convention or would like to know how we can update your practice's website for a better user experience and greater online visibility, contact Rosemont Media today.