Dentist in Sydney Launches New Website as Educational Resource for Patients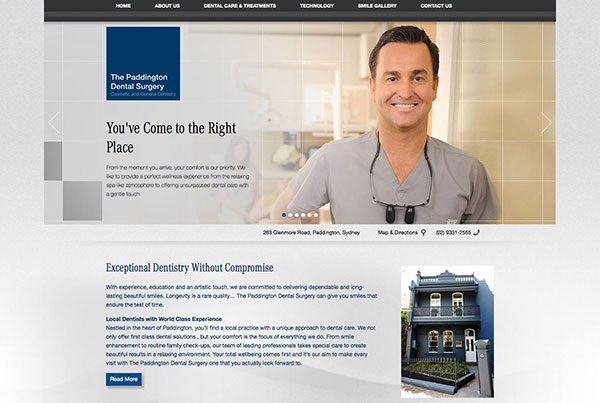 Dr Duncan Copp announced the launch of his dental practice's new website aimed at helping patients better understand the options available to them.
Sydney, AU — Recently, Sydney dentist Duncan Copp, B.D.S. announced the release of a new website for his practice, The Paddington Dental Surgery. The website features a wealth of information on a variety of dental procedures, as well as details about the advanced dental technology used at the practice. Some of the procedures patients can learn more about on the site include:
Sleep Apnoea Treatment
Sedation Dentistry
Teeth Whitening
Invisalign®
The website also features information about the practice's holistic approach to dentistry. As a member of the Eco-Dentistry Association (EDA), the practice offers environmentally friendly options, such as mercury-free treatments, water conservation, digital imaging, and digital x-rays. The practice also utilises a naturopath to provide patients with herbal and homeopathic options. Additionally, if potential or current patients are interested in learning more about the staff at The Paddington Dental Surgery, detailed biographies are available on the site with information about Dr Copp and each of the dental professionals at the practice.
Catering to patients on-the-go, the new site uses a responsive website design element enabling viewers on devices such as smartphones and tablets to easily access all the same information in an easy-to-read layout. The site is programmed to automatically adjust to the screen size, appropriately re-organising the content into a more convenient format.
To create the new informational website, Dr Copp partnered with dental website design firm Rosemont Media. Comprised of graphic design, web development, and writing teams specialising in dental SEO and content creation, the company was able to produce a customised website for Dr Copp and his practice.
About Duncan Copp, B.D.S.
Dr Copp is actively involved in a number of prestigious dental organisations, including the Australian Dental Association, the Academy of Laser Dentistry, and the American Dental Association. He completed his dental education at the Otago School of Dentistry in New Zealand, as well as the LVI Institute of Smile Design in Las Vegas. After graduating dental school, Dr Copp moved to England to provide comprehensive aesthetic dental solutions at one of London's most renowned private practices. He is now the head of his own practice in Sydney, and he continues to refine his skills as a dentist though the King's College London Dental Schools Post Graduate Masters in Cosmetic Dentistry Program. Dr Copp is one of very few dentists from around the world selected to be a part of this highly regarded program – upon graduation, he will be among a minority of dentists worldwide to hold this distinction. He is available for interview upon request.
For more information about Dr Duncan Copp and his practice, please visit thepaddingtondentalsurgery.com.au.